In today's contemporary world, digitalisation has become a trend across every industry. And to establish your brand, digital product development is the first thing you must do within the digital ecosystem. However, building digital products takes time and effort, and it's daunting for companies that need more knowledge about advanced technology and its implementation.
Many services have turned into apps, from online dating apps to event management platforms to a chatbot. Although the digital product development process often exudes a mystical aura for startups, and entrepreneurs, the journey to build your digital product rarely resembles a straight line.
The inspiring stories don't provide an end-to-end blueprint for product development but showcase the roadmap that top entrepreneurs have taken to start a business and ship the finished product.
This doesn't mean you must also learn the development process and market your product in Australia. Many product development companies in Australia provide development services. You can either go for end-to-end development or get service for your existing product; the choice is yours.
But the first question is, what are Australia's top product development companies in 2023 to look for your digital product development services?
Worry not!
In this blog, we have shared a list of top product development companies in Australia to help you choose the right company for your product development. Let's start with the list of top product development companies in Australia in 2023.
#1 Classic Informatics
One of the leading product development service providers, Classic Informatics, provides end-to-end solutions to businesses worldwide. The company has offices worldwide, including London and Sydney, with its headquarters in India. Being one of Australia's top product development companies, Classic Informatics aims to serve companies of all scales. Be it a startup or an enterprise, the company offers complete product development solutions not only in Australia but also around the globe.

Born in 2002, the company has two decades of experience assisting startups and digital agencies in plugging technology and digital gaps. The professionals at Classic Informatics follow the agile methodology to develop products from scratch or ongoing projects if needed.
Expertise
Product Engineering
Product Development
#2 WorkingMouse
As an award-winning product development company in Australia, WorkingMouse is an expert in developing, customizing, and integrating complex and enterprise-level solutions. With more than ten years of experience in the industry, the top product development company works for clients, including individuals, startups and organizations.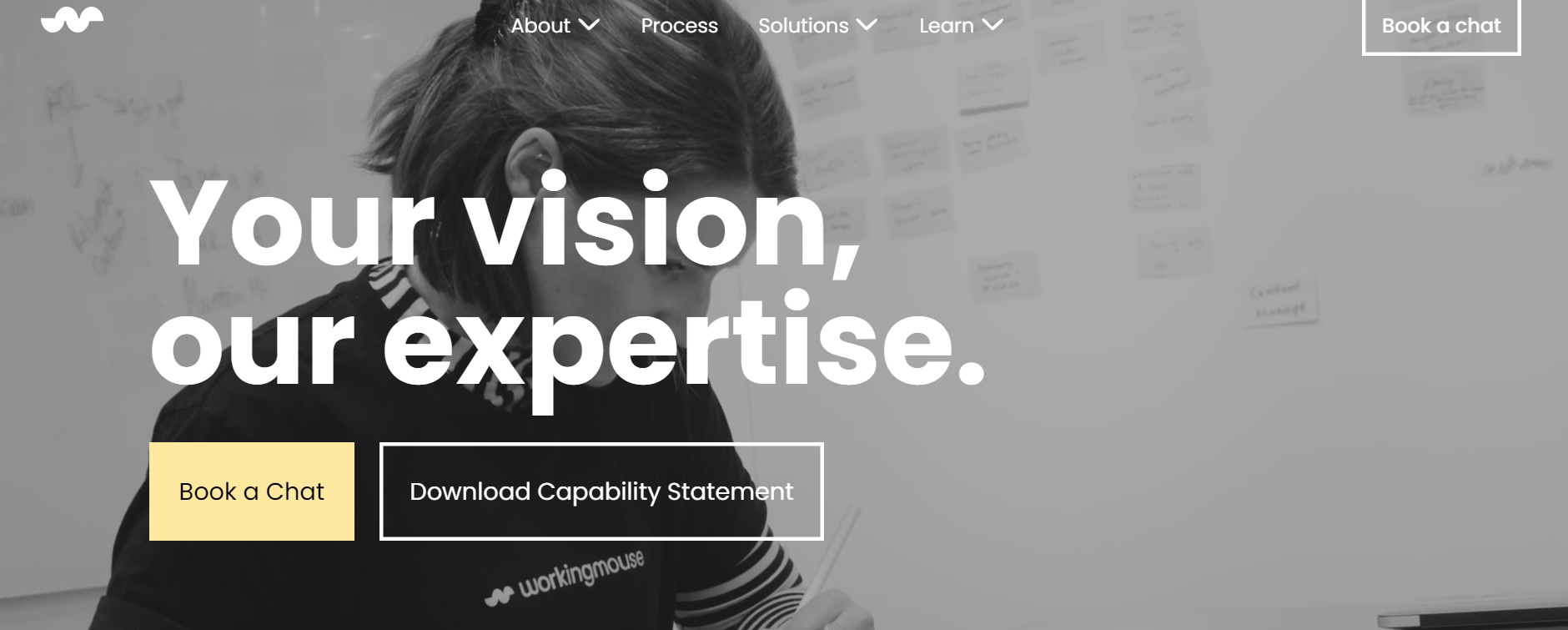 The technical experts in Working Mouse always believe in constantly improving and mastering the industry progression. Apart from product development, they are also experts in web development, mobile development, legacy migrations, product design, UI/UX, APIs, DevOps pipelines, testing, and security. The qualified professionals have mastered all and are improving with the industry. Their Way of Working (WoW) is a crucial ingredient to the success of every project. Their work speaks for itself; check out their company portfolio and client testimonials to see what they say about us on their website.
Expertise
Product Development
Product Design
UX/UI
#3 Studio LDN
Studio LDN helps its clients hire and build a dedicated team by selecting the elite from the global talent pool. Founded in 2018, Studio LDN is a modern experience design consultancy firm in Australia obsessed with understanding and improving how humans interact with their digital world.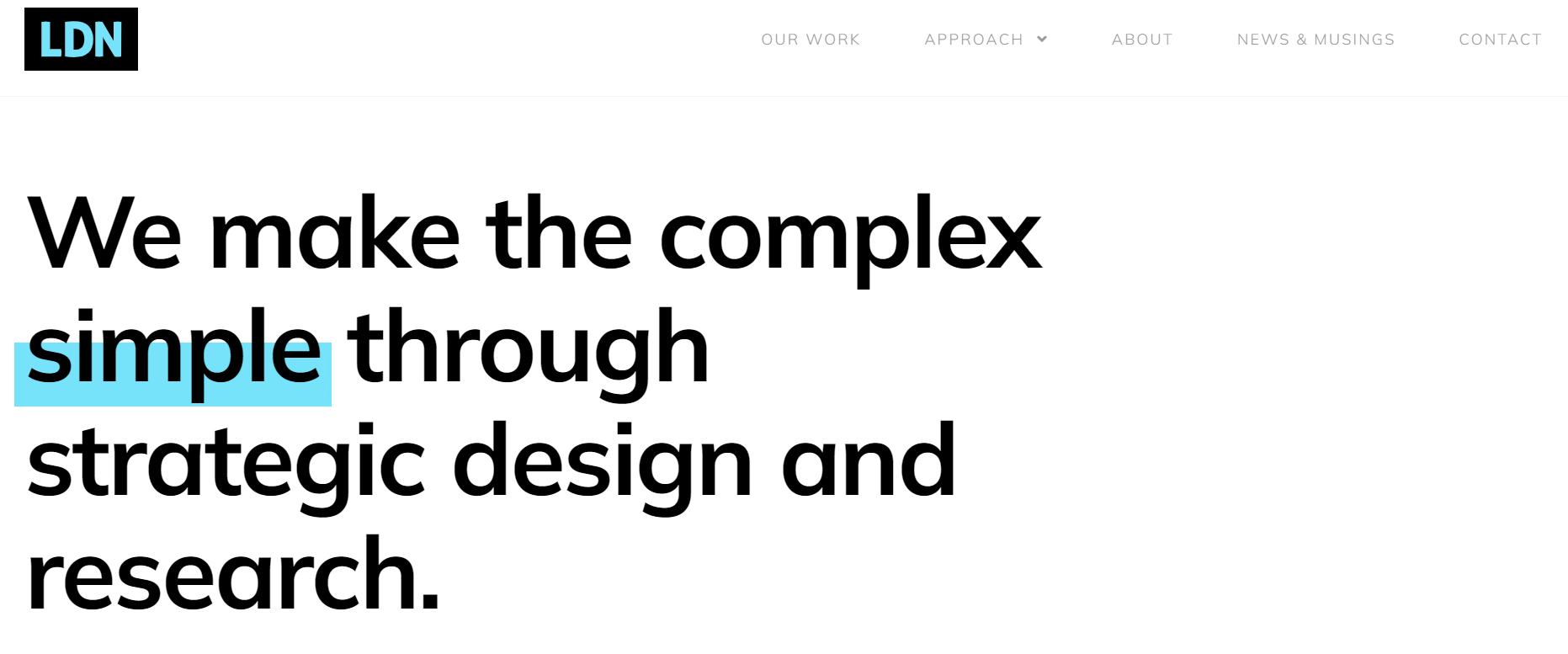 Their impactful strategies, customer research and product development enable customers to create digital platforms, mobile apps and websites. Australia's top product development company provides complete operations and services to give companies all the development services they need.
Studio LDN helps its clientele outshine the competitive landscape with a holistic approach and delivery with a prudent pricing strategy. The company is headquartered in Brookvale with UX/UI design, Digital strategy, and Market Research as its other services.
Expertise
Product Development
UX/UI design
Market Research
#4 Black Lab Design
Providing end-to-end design to manufacturing, Black lab Design is based in Sydney. Founded in 2013, the company has been helping companies across various industries optimize their business processes through product development solutions. With a well-coordinated team of IT professionals, Australia's top product development company addresses the IT needs of companies of all sizes, ranging from startups to top businesses and large enterprises.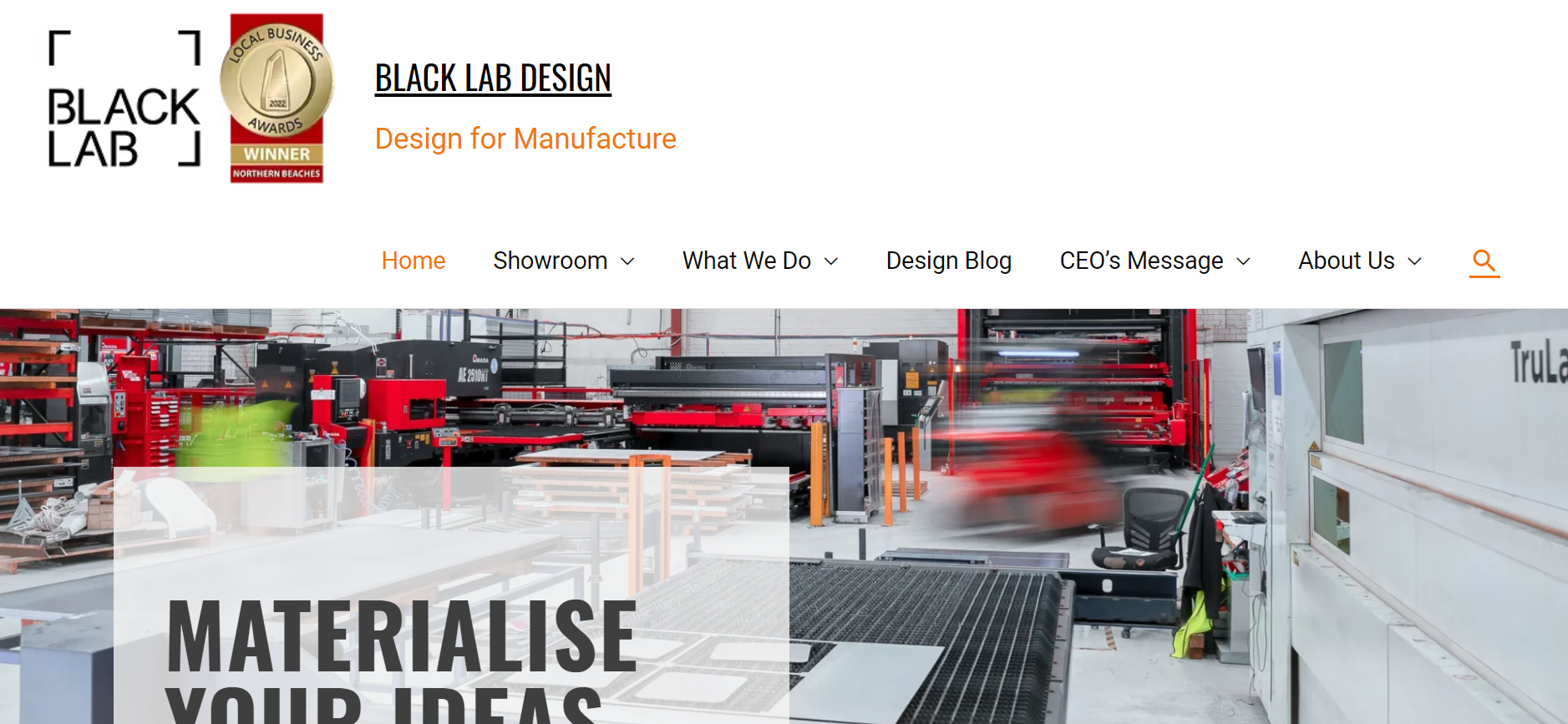 With best-in-class manufacturing facilities and leaders in design, engineering, and project management, Black lab design has showcased profound expertise in full-cycle product development, business commitment and trusted communication with its customers and partners.
They have shaped their tech knowledge through hands-on experience and carrying out complex enterprise application development, integration and support projects. The company has developed virtual products for customers' business environments using agile methodology to make their digitized operations sleek and error-free.
Expertise
Product Development
Contract manufacturing
#5 Resolve ProductLab
Incorporated in 2015, and headquartered in Maidstone, Australia, Resolve ProductLab is backed by 15 years of in-house experience and expertise. With a talented team of software engineers, project managers, and designers, the professionals at Resolve ProductLab excel in delivering end-to-end product development solutions empowered with the latest tools, technology stack, and methods.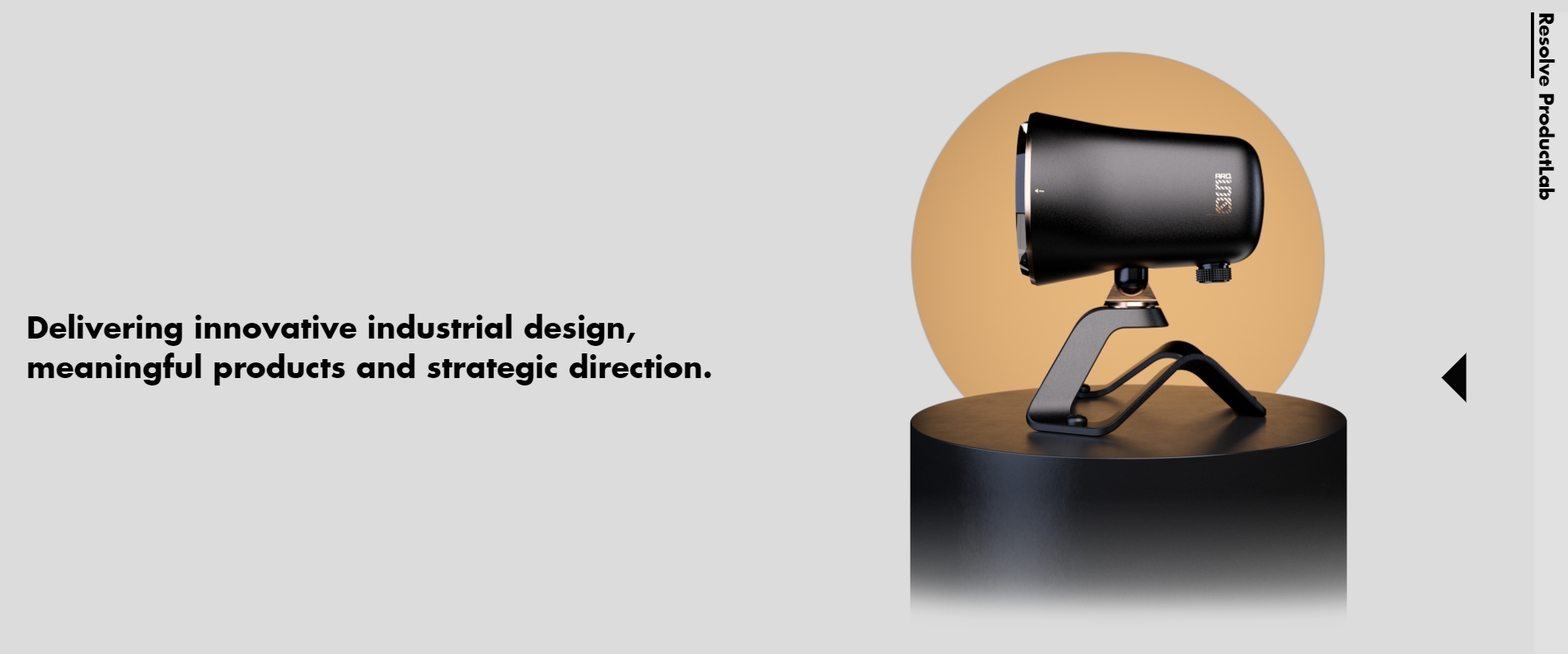 At Resolve ProductLab, they don't just design and develop your project; instead, they audit and engineer the entire project development process. World-class professionals work with their clients to strategize and find the best solutions to their requirements while taking feedback throughout the project.
Expertise
Product Development
Product Design
Product Packaging
#6 Idea to Life
Idea to Life was founded in 2019. They are one of Australia's top product development companies that believe in challenging the status quo regarding development. The experts at Idea to Life are experienced in Industrial designing to help clients develop ideas into beautifully designed and user-friendly products.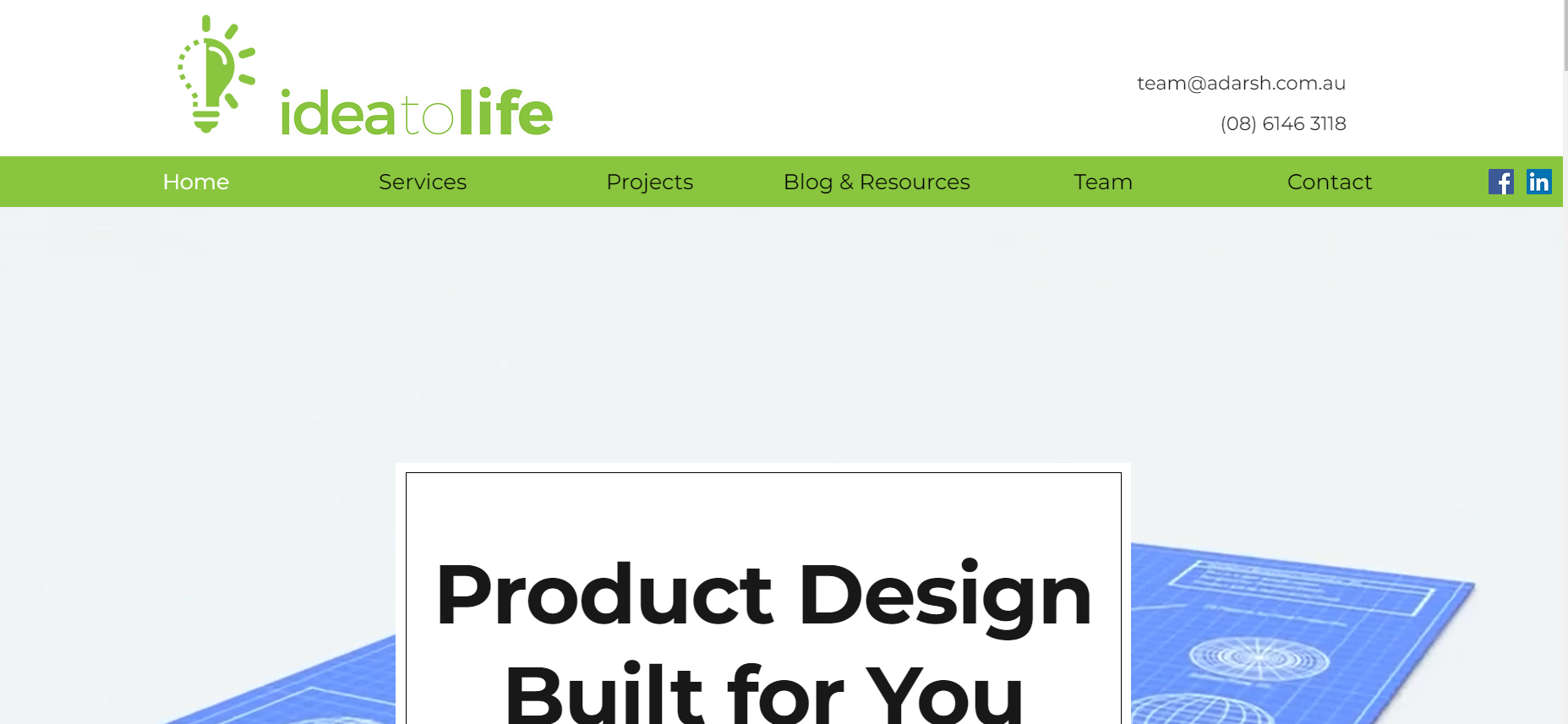 Headquartered in Malaga, Australia, the top product development company in Australia works with a small team but experts in their career to get product development right. You can find all stages of product development, from market research to engineering and prototyping to manufacturing. Their multidisciplinary team can ensure that the product is designed as per the customer's needs.
Expertise
Product Development
Product Design
Other Designing
#7 Paraform
The team at Paraform believes in keeping the development simple while ensuring customers about every action they are paying for. They are a group of talented engineers who like to design and manufacture a product that shouldn't cost an arm and a leg for a customer.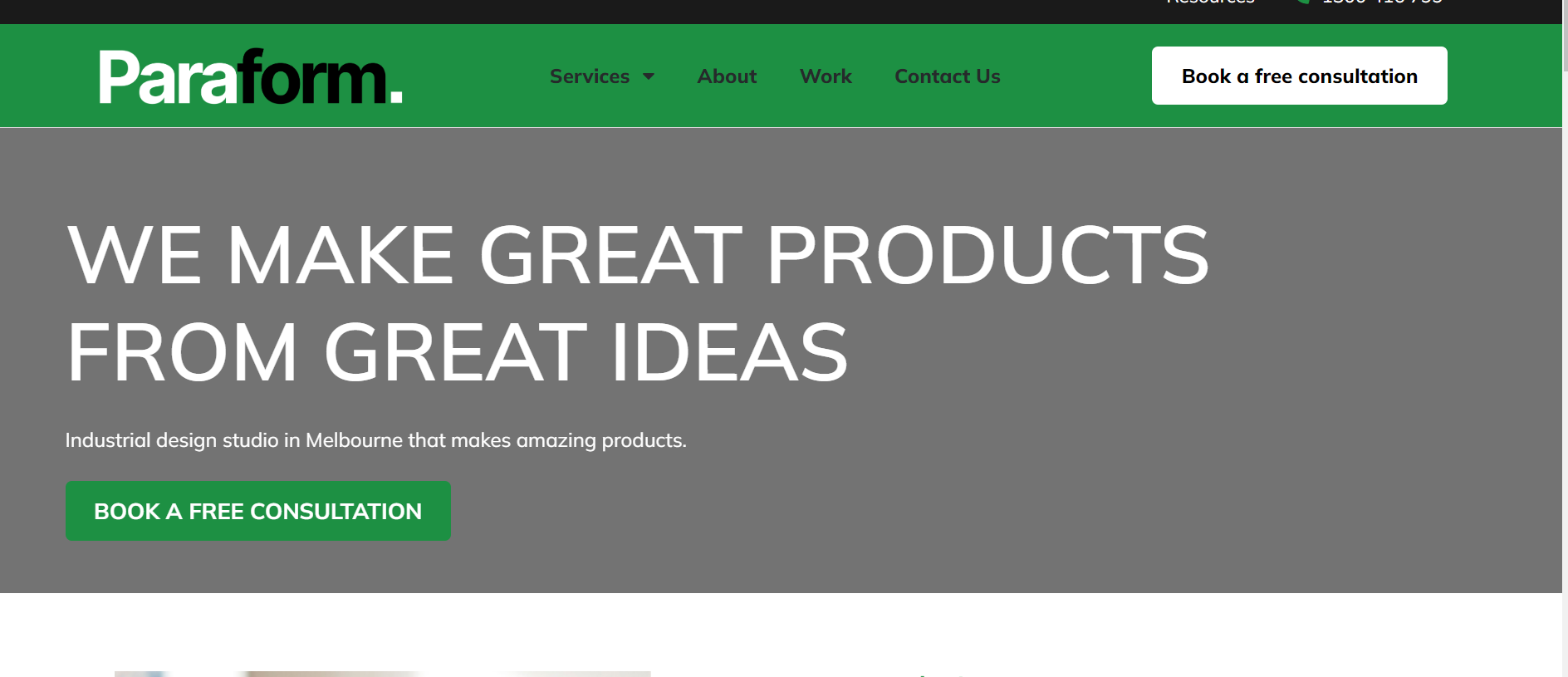 Trying to provide the most straightforward and best solution, the team at Paraform believe in designing and developing the best product for their customers. Headquartered in Coburg, Australia, they are top-class professionals with decades of experience. From conceptual to production, they provide end-to-end product development solutions.
Expertise
Product Design
Product Development
Market Design
UX/UI
#8 The Product Agency
A complete departure from project-based delivery, The Product Agency provides a clear path to success for digital businesses of all sizes. From startups to big enterprises, the company is a digital product agency in Sydney, Australia. As a top product development company in Australia, the company aims to build and improve digital products.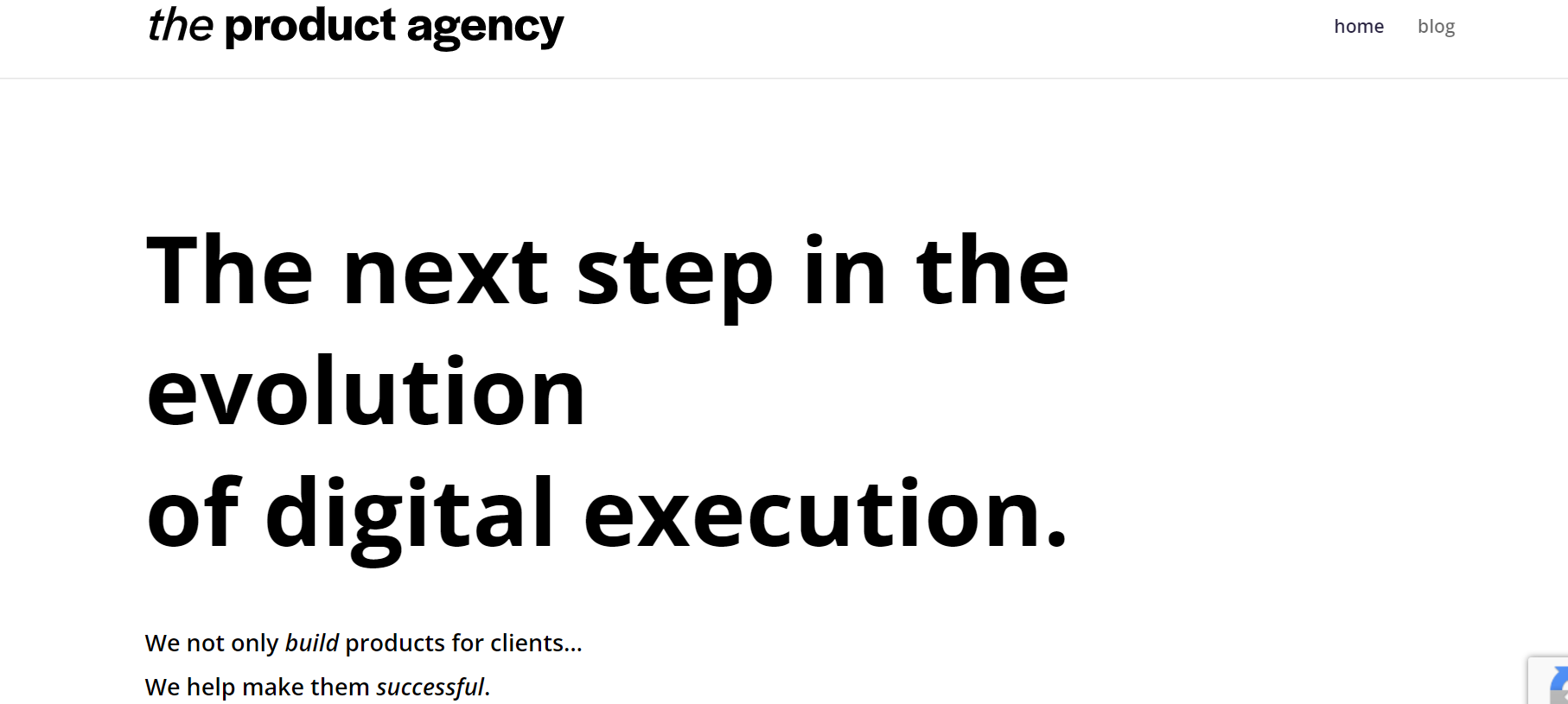 Apart from creating award-winning products, The product Agency follows a driven path of thorough research, iterative process, and outcome-oriented result. The full-stack engineers, frontend engineers, UX/UI designers and industry-leading project managers are ready to take any project to the next level. As a product development company, The Product Agency aims to create products built to last while satisfying the client's business requirements.
Expertise
Product Development
Product Design
Custom Software Development
#9 Pursuit Technology
Professionals at Pursuit Technology believe customers are the core of their mission. It is a top product development company founded in Australia in 2013. Headquartered in Canberra, Australia, the company streamlines systems through functional software solutions while simplifying internal systems, processes, and admin tasks- allowing customers to focus on people, not paperwork.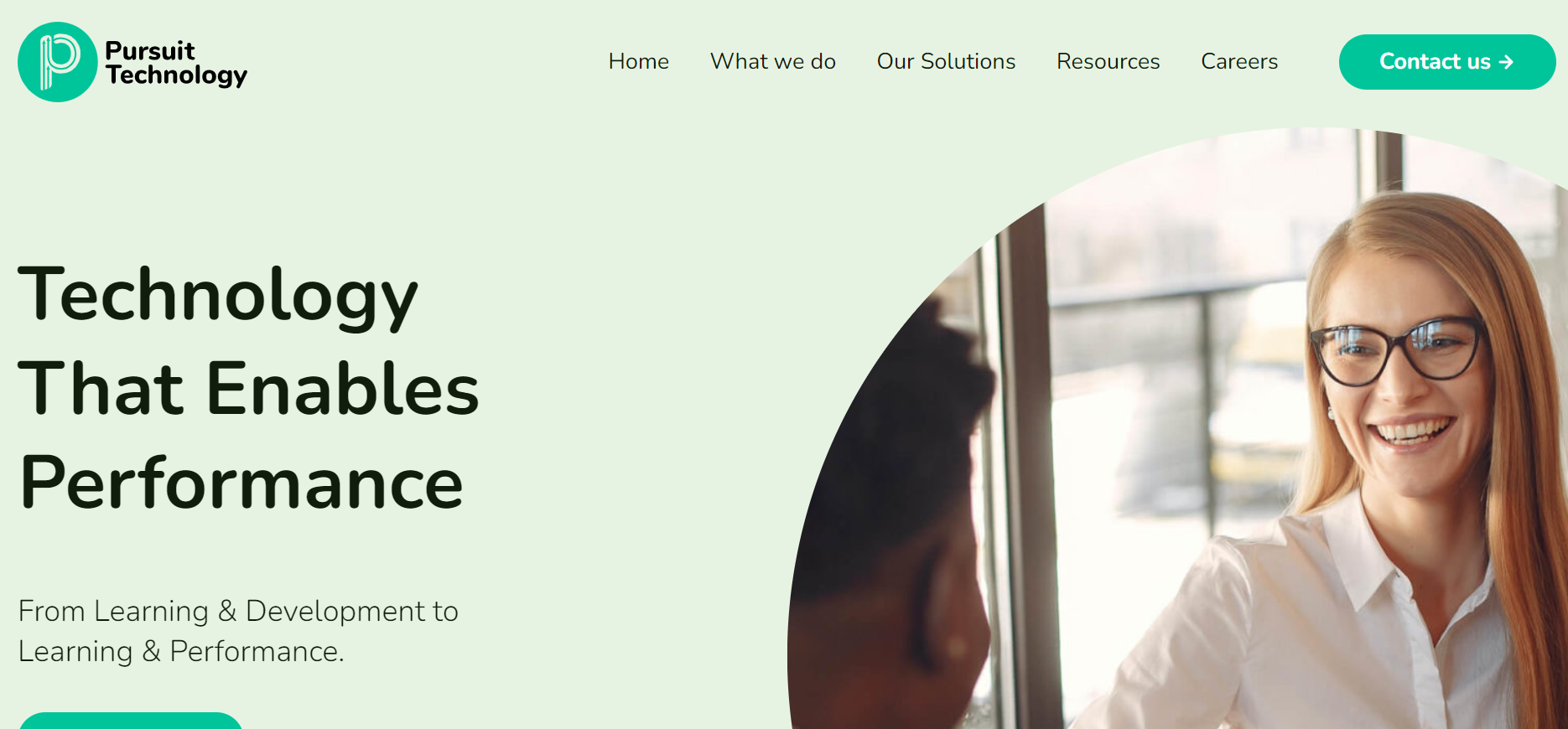 Pursuit Technology values innovation, impact, empathy, courage and transparency and specialises in analytics-driven product development. Their innovative solutions are highly acclaimed in their niches, working with complex industries and delving into details. They aim to become a trusted tech partner and succeed with their clients.
Expertise
Product Design
Product Development
Application Management & Support
#10 D3 Design
D3 design is a top product development company located in Surry Hills, Sydney, consisting of a talented and dedicated group of Industrial Designers who love to put their heart and soul into their work to produce outstanding and innovative work for clients. Founded in 1991, the company has more than twenty-five years of experience delivering projects to all sizes of businesses.

Product development in Australia aims to cultivate excellence and expertise in every project they deliver. The passionate team at D3 Design provides services overseas and in Australia, enabling customers to decide the best way to progress their projects. Being a team of only a few, the professionals at D3 Design have enough product design and industrial muscle to handle the most significant projects quickly and efficiently.
Expertise
Product Design and development
#11 Railsware
Railsware is a product studio operating remotely for more than 15 years with experience in building software solutions for B2B and SaaS startups and enterprises. Having a strong focus on engineering and product culture, Railsware aims to craft and deliver meaningful products tailored to users' needs.
From a lean engineering approach, user-centric design, and solid product management domain knowledge, they have built a number of successful products, most of which from the very beginning of the development process - such as Calendly - but also their own products and unique approaches - such as BRIDGeS, a product discovery framework grounded on dozens of tested tools over the years.
End-to-end custom product development
Product Discovery
Product Management
Design
Wrapping Up
As the development process keeps changing, Australia's list of top product development companies will have a more competitive environment. We have listed the top development companies for 2023 based on the reviews, portfolio, and other parameters to help you make better decisions for your project. From startups to small and large-scale enterprises, these companies can provide end-end product development services to grow and make a robust product.