Application modernization is the process of repurposing, refactoring, or consolidation of current business applications to align them better with the current business needs and competition of the market. You can modernize a legacy app by migrating it to a new, more advanced platform, updating its technology stack, enhancing its application architecture, or simply adding state-of-the-art features with edge technologies.
Most businesses feel that application modernization is all for enterprises that are running on old legacy systems. However, limiting modernization to legacy apps is an assumption that needs to be shattered.
One cannot limit application modernization to legacy applications or obsolete software that are on the verge of expiry. One can even take a newly-built enterprise application and visualize it through a modern and more futuristic lens. No wonder, today, even the recently launched enterprise systems are aiming for digital transformation by evolving into a next-gen application or enhancing into customer/business-centric applications/processes to AI/VR.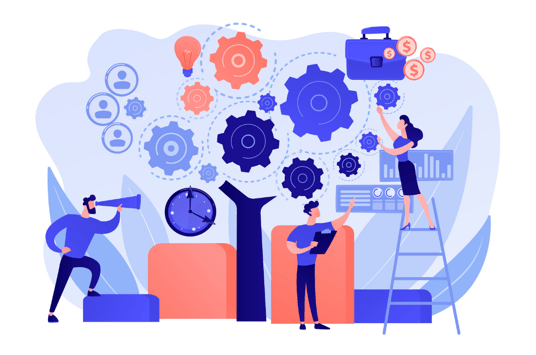 No wonder the application modernization services market size is estimated to grow from $11.4 Billion in 2020 to $24.8 Billion by 2025. It has certainly become a priority for many business owners.
Still don't believe that application modernization is the way to go? Let's read more about it.
Why Go For Application Modernization?
Digital transformation has been a buzzword for the past few years. However, the pandemic escalated its use as most businesses realized the importance of being digitally present to cater to the needs of digitally conscious customers during physical distancing. Microsoft's announcement of 'seeing two years' worth of digital transformation in two months' made companies head towards this even more.
But the monolithic architecture on which legacy applications ran posed a major challenge to organizations aiming for digital transformation. These apps still ran on heavy dying technologies in a world where business applications were flourishing in Low-Code/No-Code environments. While newer applications used microservices and APIs to communicate with other applications, these legacy applications still needed full development teams for even the slightest third-party integration. No wonder businesses needed an upgrade. And this is what application modernization offered.
Application modernization empowered organization's legacy systems with state-of-the-art tools and technologies. They could reap the full potential of their systems and processes to deliver better in terms of experience and the functionalities to the system participants.
Digital transformation without application modernization is like trying to relocate to a new country but without wanting to travel. You need to modernize your systems, processes, and products in order to fully transform your business into the digital landscape.
There can be different reasons why you go for application modernization. We've listed some of these down below.
Enhanced Security: Systems running on outdated technologies or dying platforms can pose a security risk to the data being fed into it. The security patches become more vulnerable in older platforms. By upgrading to the latest platforms or technology versions, application modernization eliminates this challenge and enhances security.
Scalability With Cloud: Application modernization usually means that the systems are migrated to the cloud. While physical servers limit the ability to scale, running the application architecture on the cloud offers greater scalability for the application with even more security.

Improved Functionalities: Another reason why most enterprises are now shifting towards application modernization is to add newer functionalities and features to their legacy systems. They need not invest in third-party integrations every time they want to add new functionality. A modernized application lets you add that well.

Greater Opportunity To Automate: Many businesses are automating during the wake of the pandemic-induced lockdowns. With a modernized application, businesses have a greater opportunity to automate their applications that are already migrated to the cloud.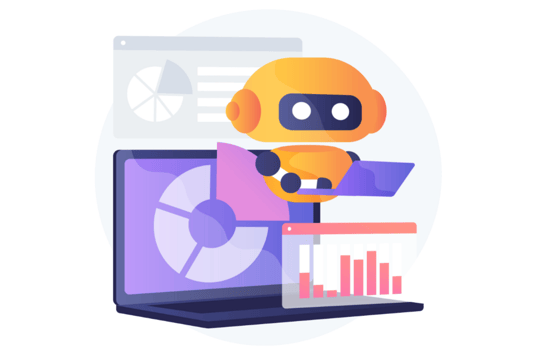 Prevent Getting Outdated & Out-competed: Many businesses fail because they offer an outdated system to their users and customers. This could lead to the business getting out-competed. A modernized application helps you stay updated and offer state-of-the-art functionalities.

Reduced Manual Dependency: Application modernization means systems that are built to automate the majority of the tasks and reduce redundancy or repetitiveness. This ensures that there is a lesser dependency on the workforce and they can be more productive in the work.
The Right Time To Consider Application Modernization
Whether you have a business that is either growing constantly or is stagnant, you will need software modernization at some point in time.
If you are ticking off any of the following factors, it's time for you to opt for app modernization.
1. You Want To Cut Down Maintenance And Operational Costs
Legacy products often cost more because of maintenance due to hardware/infrastructure they run on, the need for better architecture, lack of reusability, and technical debt.
By opting for application modernization through leveraging the latest tools and technology, you get improved efficiencies, reduced operational and maintenance costs. Many even decide to outsource their complete enterprise application development to an outsourcing company when planning to rebuild the system. This helps in cutting down development costs even more.
2. You Want Easier Integrations
Your current legacy products are probably not built for modern integrations. Web-enabled APIs allow your product to integrate with other software service providers seamlessly. Most legacy products lack this API, making the business less preferable by potential customers.
Replatforming your existing legacy products and leveraging the open ecosystem can help you build new channel partners, speed up implementations, and make the products cheaper for your customers.
3. You Want To Leverage Cloud
Enterprise application modernization isn't just about the software but also hardware. Particularly so if your customers are pretty tired of maintaining legacy hardware and are raring to move into the cloud, even if your business app isn't!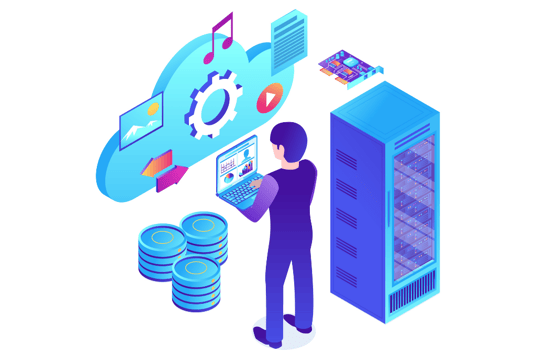 Having said that, the fact is that moving to the cloud isn't a simple 'lift and shift' process. You must redesign apps for the platform for complex multi-layered architecture to be able to take full advantage of cloud services such as scalability, lower-cost storage options, and elastic infrastructure.
Now that you've realized that it is time for application modernization, you must also be aware of some of the myths related to this process that tend to put off many business owners from taking the next step.
Don't Let Application Modernization Myths Stop You
Today multiple cloud and mobile technologies are rapidly changing the technology landscape. As a result, it is becoming increasingly challenging for IT leaders and developers to maintain the latest and up-to-date apps.
While many IT-related businesses are keen on opting for enterprise application modernization, they are held back by some fears and myths. Here we're busting some of them:
Myth 1: Modernization = Refreshing UI
A UI facelift that enables legacy applications for web or mobile access is a common modernization approach.
However, refreshing UI could be the first step towards application modernization but not the complete modernization itself.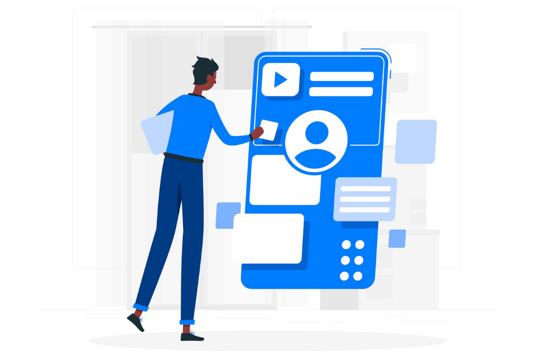 The legacy application targets the deeper tech layer of an app to achieve meaningful modernization.
Myth 2: My Customers Are Not Complaining, So They Are Happy
Your legacy applications might be adequate to serve the current business needs of your customers. However, they are incapable of meeting future business needs, especially in a rapidly changing tech landscape.
So, even if your customers seem to be happy, it won't be long before they start complaining.
Myth 3: Modernization Is Too Costly For Us
IT leaders considering software application modernization must take time to identify the top priorities for such a modernization project proactively so they can keep the processes financially viable and strategic.
Today we have a fast-changing digital environment and enterprises cannot let their applications stagnate if they wish to beat the competition and stay ahead. Especially when about 90% of consumers prefer taking their business elsewhere rather than associate with companies that use outdated technology.
With those myths out of our way, we are all set to proceed with modernization. There are three different ways that businesses take to proceed with application modernization. Let's read those first.
Different Ways To Modernize Your Legacy Apps
For those aiming for application modernization, there are three Rs that one should be aware of. These are the three Rs of application modernization. These define the three different approaches that most businesses take to modernize their legacy systems. Let's read about them below.
Approach #1: Re-hosting
This is where the application is lifted and shifted to another hosting service. Businesses shift their application to the cloud without touching the stack. There is no specific change done or functionality added to the application. The only thing required is a cloud migration partner to shift the application to the different cloud hosting providers like Amazon AWS, Microsoft Azure, or Gooogle Cloud.
In addition to re-hosting, many also take advantage of the benefits offered by the cloud to make their applications more robust and dynamic in the modern digital environment. This is called application re-platforming. You not only lift and shift to the cloud but also make slight changes to the application to add new cloud functionalities.
Approach #2: Re-factoring
The next approach that many businesses take to modernize their application is by refactoring. This means that businesses hire a team of application modernization service providers with a complete team of developers to modify the existing application. This app is modified in a way that it becomes better suited for the cloud environment.
Approach #3: Re-building
This is where the entire application is re-built. The codes for the application are rewritten and the older application is stacked. A new application with freshly-written codes is built from scratch and is ready for the new cloud environment. New functionalities are added, features introduced, processes optimized, and various other missing things are added to the application to make it more dynamic and even cloud-native in various cases.
Step-By-Step Process To Modernize Legacy Applications
When it comes to legacy application modernization, there are different steps that one needs to follow. These start from understanding and analyzing the existing system, its technology stack, dependencies, etc., and going on to find the opportunities to modernize. The process from planning to modernize a legacy application to actual modernization includes several steps that we have discussed below.
Step #1: Understand, Identify, & Assess
Begin with understanding the current application technology stack and perform analysis of the existing state architecture.
This is a critical assessment as you will have to identify and understand dependencies (data, interfaces), complexity, and unused or missing code.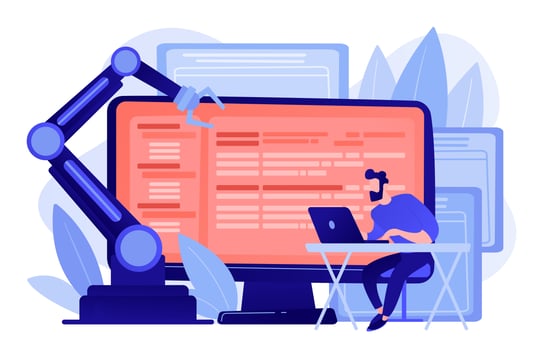 Also, try to understand the security and performance needs in your operations and infrastructure. This is the step where you'll assess the impact on the end-users so as to cut down any risks associated with implementing modernization.
Step #2: Plan
Next make your modernization roadmap that includes estimates, technical approach, risk mitigation, governance, integration requirements, testing strategy, and security.
This is going to be an elaborate roadmap and you will derive a lot of information from it such as project plan, costing details, and staffing requirements.
Step #3: Implement
Your implementation will include key elements such as design, build, test and deploy. An agile framework is a must and you must start leveraging DevOps best practices for best results.
Furthermore, take data migration seriously and ensure that apart from designing new structures, you also have your existing data is transformed and cleansed during migration.
Step #4: Go-Live
Going Live is by far the most exciting part of the journey and regardless of the approach, you choose it is a major milestone in your process.
Ensure the process-related communication isn't confined to a select few internally and reached out to the larger network that uses the system. Remember that end-user acceptance is the ultimate test for the success of your application modernization.
Step #5: Maintain
Now you're done with the latest phase of modernization and have gone live. The next obvious question is who will maintain the new application.
What kind of skills are you looking for and how long you will need the support after going live?
After you've found answers to these questions, the maintenance process begins in the earnest.
Knowledge transfer to the maintenance team should be an ongoing process and all the practices used during the post-modernization phase must be documented.
Finally, remember to decommission the legacy systems and save considerable costs as you now will completely remove old applications and infrastructure.
Industries That Demand Application Modernization
Most industries today rely on technological advances such as business intelligence, analytics, and machine learning, to perform their business processes efficiently and deliver optimal results consistently.
However, not all of them use business applications for their day-to-day processes. Given the sensitive nature of data and concerns of cybersecurity, certain industries such as healthcare, banking, and financial services, IT, travel and hospitality, and even e-governance need application modernization at regular intervals. One can hire AI engineers or add blockchain functionalities or even hire data scientists to infuse the power of these state-of-the-art technologies into their existing applications.
Conclusion
In today's competitive and dynamic business landscape, faster response to opportunities and challenges, amazing user experience, and streamlined processes are absolute requirements for a business to run smoothly.
Legacy products and processes often are tedious, costly, and unable to deliver on KPIs of modern business. Whereas, application modernization leverages the power of new IT architectures to make legacy applications' functionalities more relevant and contemporary, and also improve agility, efficiency, and customer experience.
The best part about modernization is that developers won't need to reinvent the wheel; instead, with just minor retouching and minimal expenses, you will be ready to go.
Are you actively considering enterprise application modernization?
We are a leading legacy application modernization company and assist our customers in business transformation by helping them switch from legacy to cloud, smoothly, quickly, and efficiently. We have skilled and experienced engineers who help develop futuristic and cohesive strategies to create and execute customized application modernization roadmaps.