When did you last have a truly incredible customer experience?
Regardless of whether the product was a multinational brand or a small-time retailer, a great customer experience stays with you. It makes you want to engage with the same business. And, you tend to keep this experience as a benchmark to judge all other interactions with other companies.
In addition to building a great product, businesses should also build great customer experiences.
A good customer experience turns a one-off customer into a loyal patron. But how do we turn every customer interaction into an incredible experience?
It can be done by managing their interactions at each touchpoint throughout the customer journey. Whether it is a digital interaction or a physical interaction, businesses need to ensure that each of it is seamless and casts a lasting impression.
What is Customer Experience Management?
Building up a business is not only about creating incredible products or services. Or being the first to launch a product in the market or provide goods at rock-bottom prices. Without delivering a great customer experience, your trendy products or impeccable service won't matter in the long run.
Customer experience management (CXM) is a group of strategies used to enhance customer experience by constantly tracking, analyzing, and responding to all interactions between the customer and the business.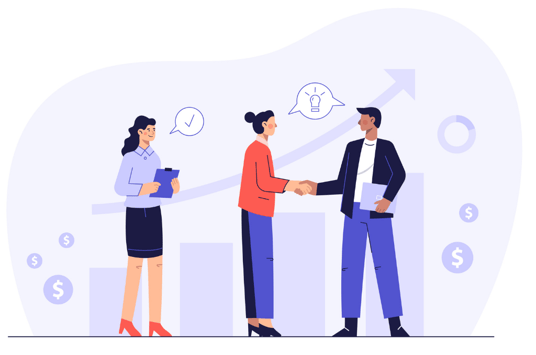 CXM can also be defined as all the strategies a business deploys to understand its customers and implement a customer-centric culture that enhances engagement, loyalty, and satisfaction.
CXM is about understanding your customers so thoroughly that you can predict, evaluate and create personalized experiences to ensure they remain loyal and act as your brand advocates or an advertising tool for your business.
Customer Experience Management VS Customer Relationship Management
For any business, managing the customer experience and the customer relationship is crucial to ensuring greater revenue, a loyal customer base, and a higher retention rate.
Both customer experience management and relationship management strategies have some overlapping features.
A few differences between them are:
| | | |
| --- | --- | --- |
| | Customer Relationship Management | Customer Experience Management |
| Perspective | CRM is the company's perception of the customer. | CXM is the customer's perception of the company. |
| Strategy | It is aimed at generating more revenue. Sales CRM helps businesses to streamline their entire sales process to maintain healthy relations and generate more revenue. | The customer is at the heart of decision-making. Departments such as marketing, customer support, and sales revolve around providing an enhanced customer experience. |
On the whole, a CRM strategy should be implemented as a part of the organization-wide CXM transformation.
Customer Journey Roadmap
The customer experience journey doesn't necessarily begin after the sale. As a business, you are responsible for providing a great experience for your customers at every interaction. Here are the essential customer touchpoints you might come across:
Here, we have explained the different stages in a customer journey.
Discovery

You are being discovered among hundreds of competing brands. Discovery is where your customer comes to know about your business, or the product, through any marketing or third-party channels.

Research and comparison


The sale doesn't immediately happen after discovery. A research and comparison phase begins where the customer tries to identify capabilities, features, and costs between competing products or brands.

Sale


Congratulations. Sales is where you seal the deal with your customers. This stage in the customer journey should be considered the beginning of, hopefully, a long journey. You should begin putting your customer retention strategies into top gear.

Support


It is an opportunity for you to build customer loyalty and retention. Providing amazing customer support will result in users sticking to your brand for a longer span.
While these are some of the crucial steps in any customer journey, the most important aspect of a customer journey for product companies is the experience they deliver through their product. Today, digital products are all the craze. Customers demand a unique experience while they interact with your digital product or brand as a whole.
How to provide a good CXM?
Viewing your customer only as someone responsible for altering the sales graph is a limited view to hold. A CXM is an integrated approach to creating memorable and personalized experiences.
Developing consumer profiles
The first step would be to understand your customers by recognizing their needs, expectations, and previous experiences. Segment your customers based on their age, preferences, interests, spending history, and more.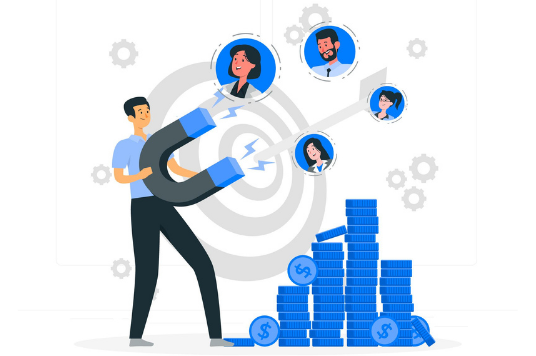 You will be better equipped to target your customers if you have built a wholesome customer profile.
Building an ideal vision
Chalk out an ideal customer journey roadmap and recognize all the points where interactions could be enhanced. Once you have a roadmap in hand, you are better equipped to tweak, alter and boost customer experience and retention in the long run.
Establishing a connection
Your customer should be ready to develop a significant and long-lasting connection with your brand. When your brand has an identity that your customers can associate with, it makes it easier to connect emotionally.
Measure customer satisfaction levels
This step is the game-changer. It lets you know where you are compared to where you want to be. It allows you to tweak your strategies and make the necessary changes to your plan.
What are the challenges in delivering a good Customer Experience
The first challenge would be a lack of commitment and communication by the leadership. However, it is not the only challenge. We have listed a few here.
Why is CXM Important?
A good customer experience management strategy boosts revenue, sends happy signals to your customers, and contributes to improved brand perceptions. Why is implementing a multi-pronged customer experience management strategy important:
It's not only about buying and selling anymore
The way we buy products has changed dramatically over the years. We are leveraging the power of the internet to buy every product conceivable.
Customers are becoming more intelligent and selective in their choice. They are no longer dependent on advertisements or salespeople to make a purchase. It has effectively eliminated the influence of your marketing and sales departments.
A good customer experience is becoming a differentiating factor. It is altering the customers' perceptions and helping businesses stand out in the competition. Moreover, it is also becoming increasingly difficult to differentiate your products and brands from your competitors.
Consumer retention is much cheaper than acquisition
For every dollar you spend on retaining a customer, you spend 5 dollars to attract a new one. You spend five times more to bring in a new customer than retain an existing one. However, about 44% of companies are channeling their acquisition efforts while only 18% concentrate on retaining.
When you focus on improving customer retention rate by 5% you invariably increase your profits by a whopping 25%.
So, it pays to focus on retaining existing customers. But, how do we do that? By focusing on strategies that cater to their needs, understanding their shopping history, and providing personalized experiences.
Process improvement becomes much easier and data-driven
With the help of customer experience management strategies and tools, it becomes easier to improve business processes. Earlier, there was a lack of quality data to be analyzed that can improve the product, process, and customer experience delivery.
However, using tools such as surveys, customer satisfaction scores, user experience programs, and more, a business can now implement targeted process improvement strategies.
Brand loyalty is enhanced
Nearly 89% of companies view customer experience as a driving factor in boosting loyalty and retaining customers.
When you improve brand loyalty, you also boost customer retention. Only a satisfied customer is likely to stick with your business.
Moreover, when you deliver a great customer experience across various touchpoints, the customer can develop a bond with your brand. Companies can use loyalty programs, preferred customer scores, and offers to acknowledge loyal and recurring customers.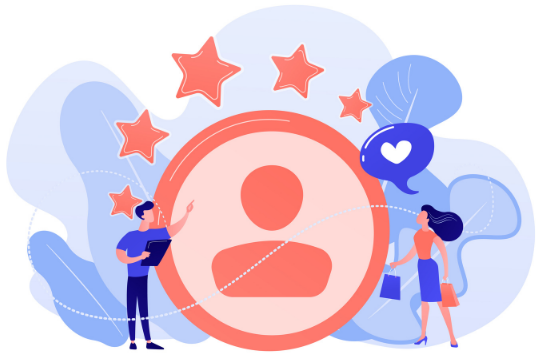 Moreover, you can connect better with customers, build lasting relationships and improve customer experience using AI. This is how you can provide personalized solutions, and automate your processes to enhance customer experience.
Happy employees signal a happy consumer experience
It could seem unlikely, but there is a link between happy employees and happy customers. It appears that a group of happy employees are more likely to ensure their customers enjoy a satisfying shopping experience.
They tend to spot discrepancies or shortcomings in the sales process and help organizations take corrective and proactive steps to correct these pain points.
Customer Experience Management Platform - An Ideal Tool to Improve Overall Experience
A customer experience platform is an ideal solution that helps you manage, engage, and improve your customer's complete experience with a 360-degree view and control over their interactions with your brand. It includes their interactions during purchase, sales calls and emails, chat and support, and social media engagement.
A CXM platform allows you to have a unified and comprehensive customer satisfaction strategy in place and manages a seamless flow of information from department to department. By having an inclusive plan, it is possible to leverage the inputs from one department and use them to your brand's advantage in another. You can improve your marketing approach, strategies, campaigns, quality of products and support, leads, and customer retention. Unlike a CRM platform that focuses only on sales and marketing, a CXM platform can be scaled up to cover the customer's organization and entire sales journey.
Conclusion
Are you willing to offer your customers a good and memorable experience?
We have always known that happy customers bring more revenue and are the best forms of advertisement for any business, and now we have hard proof to back our claims.
A happy customer is a loyal ambassador for your business. Manage your customer experience and let your customers do the talking for you.
---
Submitted By: Anisha Bhandari
Author's Bio: Anisha is a passionate content writer and SEO strategist at PSDCenter who creates and curates content on marketing, sales & CX. She is enthusiastic about traveling and exploring new places.