For all those who are planning to outsource, we have put together an Outsourcing Costs Guide. This is an all-encompassing guide that will tell you everything you need to know about your costs, calculations, savings, and tips to save more for a successful outsourcing relationship. You can also Download Outsourcing Costs Guide now and read it on the go!
Do you outsource for your development needs? Or are you planning to set up an offshore team for your next project?
As many as 94% of the IT companies outsource one or the other part of their business. 59% of these companies state that the primary reason for outsourcing is to cut operational costs. Not just cost cutting, outsourcing or offshore development is said to improve efficiency significantly and make the process of delivering projects highly cost effective.
Your organization might be missing out if it's not investing in offshore development.
So, the question is, how do you build an effective offshore development team for outsourcing?
You need to build an offshore development team keeping in mind your unique business model. The right IT outsourcing strategy can take care of well–defined tasks. Experts, in fact, believe that the process of designing, development, and testing is particularly suited to the offshore development model. Here is what you need to do to start with when hiring an offshore development team.
When Do You Need An Offshore Development Team?
First, it's important to develop a clear expectation of your offshore development team. Understand how they can help – without a proper strategy, we have seen organizations floundering. Ask yourself questions like –
Is the task way too small to be outsourced and isn't proving to be cost-effective to be accomplished in-house?

Will you be able to find talent and skills for the project in-house?

Do you already have too many miscellaneous tasks to be completed in-house?

Are you looking to expand your reach in emerging markets and trying to make the process of delivery faster and highly cost – effective.

Is your project missing the deadlines?

Are you falling short of ideas for project or is your team unable to think out of the box?
Did you nod your head in affirmative to even one of the questions? Setting up an offshore development team is the right decision for you. It can help you solve the issues addressed in the questions above and get you success in your development work.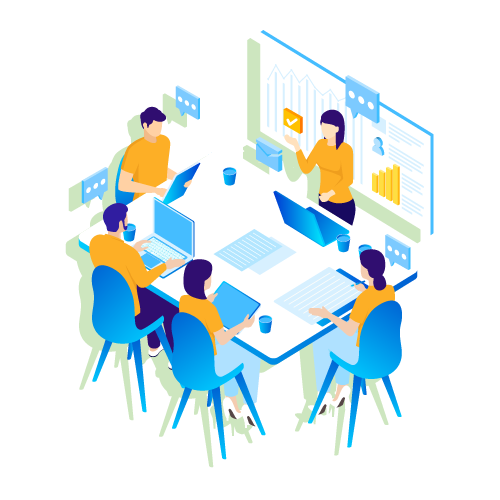 Advantages of Offshore Development
Many people question why should they set up an offshore development team if they can get the same work done with their in-house team. However, there are many reasons why you should. The advantages are apparent if you're building an offshore development team. Let's have a quick look at the advantages of outsourcing and building an offshore development team:
Unmatched Talent
You wouldn't be restricted to your area or have to stick with the same firm to help find the right candidates every single time. There is no geographical limitation and you can find the right skills no matter what the country. When you decide to build an offshore team, the world is your
Cost Reduction
Reduced costs is one of the main reasons why companies choose to outsource and build offshore teams for development. This is made possible thanks to lower labor rates, access to specialized technology and round the clock development process.
Rapid Scaling
With a flexible team, you're able to scale up or scale down operations to suit your needs. You need not worry about the infrastructure IT environment or other things. You can talk to the outsourcing company and scale your offshore team up or down as the project demands.
Intellectual Rights Protection
You don't have to worry about letting sensitive information get into wrong hands as in the case of outsourcing. There are several legal means and methods to help you protect your intellectual property.
Better control over the development process
You'd get an update on the progress of your on-site manager, thereby allowing you to have complete control over every aspect of the web or software development.
Tips To Build Your Offshore Development Team
Here are a few things that would certainly come handy if you're considering offshore development as a way to boost work efficiency while reducing unnecessary expenditure.
Hire the right candidates
How do you hire talent? Google for one, focuses most on hiring the right kind of people – they're the ones who would be leading the company after all. Most staffing firms assign employees who are already working or conduct base–level interviews prior to getting them onboard. This means that you're not even a part of the overall recruitment process.
How could you be so sure of the fact that these employees would succeed in accomplishing your goals when you don't even know what they're capable of? Make sure you're part of the recruitment process at least in the final stages of hiring a candidate.
You can hire a third–party company to find the right candidates according to the desired profile and then take over the process of interviewing them prior to taking a final decision on the choice of employees. Make sure you have checked all the skills required for offshore developer before making any hiring.
Seamless integration pays high dividends
You need to develop uniformity if you want a smooth workflow in your offshore development team. This prevents disruption. It is always better to hire all the developers for different tasks from a single source. In this case, it would be easier for you to get the most out of them rather than having to juggle between different teams of developers to get the tasks completed as per your schedule. Having multiple development sources would also create issues with integrating the two and keeping track on their individual performances.
Maintain a single point of contact
Cultural differences can exist – what you say might be interpreted in another way by the offshore development team leading to complications. How do you ensure that the workflow remains uninterrupted? Hiring a local manager would work. In case you're sure about the technical expertise of the staff available at your offshore facility, look out if they have effective communication skills. There is no harm in hiring a manager who can act as a single point of contact between the client and the development team. Apart from easing up communication, he would also bring a truckload of management experience and would be able to solve grievances of employees, without having to bother you all the time.
This approach will also eliminate the chances of any miscommunication that tends to occur when inexperienced candidates try to comprehend requirements of the clients but fail to understand certain technical aspects. The presence of an on-site manager would simplify tasks and ensure they're completed in time.
Select developers trained in agile development
Look out for experience in handling extremely difficult and demanding situations – it's a much-needed skill for your offshore development team. Hire employees trained to comprehend highly chaotic and dynamic environments and perform efficiently even in the most difficult situations imaginable.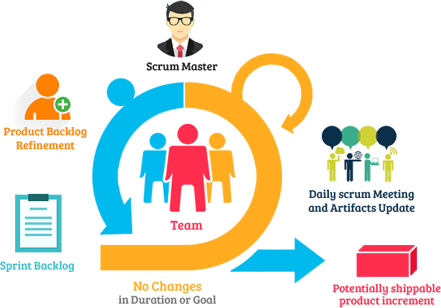 This agile methodology promotes evolutionary development, early delivery, adaptive planning, and continuous improvement, besides encouraging rapid and flexible responses. In other words, it would allow you achieve a greater degree of flexibility with requirements and adding scope to existing projects wouldn't be a problem.
Communication- Key Ingredient To Succeed
How you interact with your salesforce offshore development teams can make a whole world of difference. You need to take the benefits of two time zones – for instance, your in-house employees in U.S. can wrap up projects and forward them to their offshore counterparts. The offshore team of a software and web development outsourcing provider, say in India, works at hours that are nearly opposite to that of the U.S. team.
This ensures that work is done 24 hours, maximizing productivity to a great extent. However, the challenge is to get things operational. For instance, what does the Indian team member do if they find any difficulty in a project and there is a strict deadline? A lot of these problems can be deal with if you make the right decisions.
Your offshore development strategy will help you to increase organization efficiency and drive in productivity. Build a team that can complement your in-house team well. Look out for an offshore development team who understands the task, and you're sure to edge past your competitors.
---
Originally Published: 15 May 2015 | Last Updated: 21 May 2020