86% of the companies will run using SaaS apps solely after 2022. How can you hope this train and build a cost-effective SaaS product faster?
Present times are not just about building reliable and innovative products. It is more towards redefining and revolutionizing the ways to do product development.
Developing products are becoming more complex as they become more digitized, innovative, and connected. With the rise of groundbreaking technologies, businesses can now add competence and value creation capability to their product development. Thus, it adds innovation along every step of the product development path.
The software development paradigm has entirely transformed and changed from digital-first to customer-first. It urged businesses to evolve and innovate something more digital that can entice their targeted audiences.
From Hyperautomation to custom software development to IoT, the top digital product development trends impacting product development in 2022.
Let's have a look.
Planning to outsource your next product development? Download our
Complete Guide To Outsourcing Product Development
and get the complete analysis of the outsourcing situations, advantages & cost included in the endeavor. It will help you to calculate the cost-benefits of outsourcing, and some tips and strategies to succeed.
1. Remote Revolution Will Be Unstoppable
The 2020 pandemic had led organizations to shut down their offices at multiple physical locations and initiate remote working as a new normal. The pandemic steered the future of work and made every employee embrace the freedom of working remotely.
Remote development is not a trend anymore; it's a persistent reality for the coming years.
It rapidly gained traction and product companies enterprises and realized the endless benefits that the remote way of getting their digital product out could bring with it.
Remote work comes up with many challenges for employers, managers, and teams while working remotely. For this, companies are now pondering how to make the remote development process efficient and set up a proper communication channel where each team member can communicate well during the sprints.
As per recent reports, America has introduced a hybrid approach and made a "hybrid workforce" where employees simply divide their work time between their office and home. They do not have to work solely at one or the other.
Remote product development would let businesses materialize their ideas fast and accelerate business growth.
2. Hyperautomation To Add Business Values
Automation is no more confined to individual processes. You will now witness end-to-end automation of business processes and workflows. Every area/vertical-centric automation processes ongoing in the enterprise comes under hyper-automation.
By integrating AI with RPA, it enables automation for virtually any repetitive tasks executed by business users.
Every company wants a driving force that adds digital value to its business. Hyperautomation is the one that unlocks digital value and accelerates time-to-market, and reinvents customer experiences.
Be it about reuse of processes, deployment of multiple processes, and integrating various technology capabilities (low code and RPA), you will scale automation across the enterprise in the coming years.
As per Deloitte, 93% of business leaders expect to be using RPAs by 2023.
Thus, hyper-automation ensures your business with workflow automation, accelerates business growth, increases team flexibility, and work efficiency.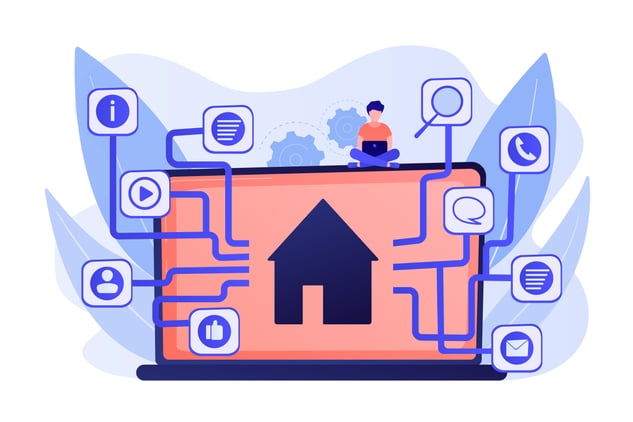 3. Outsourcing Stays In The Spotlight
Outsourcing product development is not a new term. Businesses have been embracing it for years and still thriving.
Product development outsourcing is all about delegating your business operations to a third party to add expertise. Moreover, it helps you strengthen your business relationships with outsourced firms.
Outsourcing product development has entirely changed the way businesses operate today. The emerging and existing enterprises are giving fierce competition by expanding their development teams with expert professional teams that adds business value to their organization.
Moreover, it helps businesses streamline their business processes with reduced overhead costs and more significant ROI.
The global market for BPO will reach $262.2 billion in 2022.
The software outsourcing market is expanding rapidly, helping businesses to proliferate innovation and make huge profits while increasing their brand value globally.
As per Clutch, development was the fourth most outsourced business process, according to a 2019 study by Clutch.
4. AI Is The Forthcoming Future
Artificial Intelligence is one of the most disruptive technologies that is reshaping product development.
Be it about connecting you with your nearest drive, or making your homes smarter, automating business operations, and streamlining processes and workflows, AI does it all for you with ease.
Hiring AI experts help businesses infuse the technology while developing a digital product.
Businesses need to incorporate AI in their refined products to stay ahead or lead the software development industry.
AI applications will speed up your product development process and assist you in a better and informed decision-making process.
As per research, 75% or more of the enterprises would infuse their products with AI by 2021.
5. Customized Product Development Will Be The Persistent Reality
The swiftly changing product development trends help businesses unlock present customer needs and future demands. They understand customer pain points before building a software product.
Building a digitized product is not enough. Today, the talk is more about developing a customized digital product that is top-quality, reliable, innovative, and user-friendly.
The latest advancements in technology, data, and analytics led businesses to develop more customized and customer favorable digital products.
As per research conducted by Deloitte, 20% of consumers are willing to pay a premium for a customized product.
Custom Software development is all about developing a customized software product for a specific audience. In-house development teams or outsourcing teams perform the process.
The multiple stages included in custom software development is ideation, design, development, testing, deployment, and maintenance.
Customized solutions empower businesses with enormous benefits, including agility and flexibility that take your business to the next level.
Today is the time to rethink and revolutionize an innovative business strategy to build a great digital product with minimal development cost and time.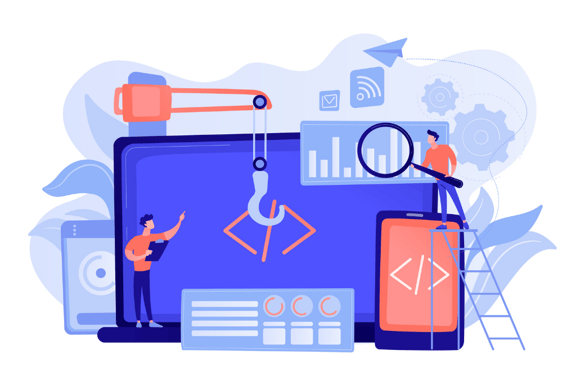 6. Hybrid Experiences Will Be Your Key To Ecommerce Success
People's lives have changed drastically from physical to digital overnight since the pandemic has started.
This sudden change in the software industry has led businesses to deliver impeccable digital experiences to their target audiences.
Hybrid experience is what they are focusing on to deliver the best of integrated physical and digital experiences.
Hybrid experience is a commerce experience that combines elements of both eCommerce and in-person shopping experiences, whether you are at the store, event, or over the phone.
For example, you can simply order products online and pick them up from their local stores or vice versa.
Hybrid experience is one level up to what we say digital experience. These hybrid experiences are driven by an integrated eCommerce strategy that permits companies to perform brand messaging and product information across channels and customer data.
Companies will now provide customers with a more seamless and inevitable customer experience.
7. IoT Transforming The Future Of App/Product Development
IoT-powered devices will see an exponential rise across the globe in the coming years.
IoT has transformed the future of product/app development. With the continuous upgrade of IOT technology, and the increase in demand for connected devices, the cost of developing and maintaining IOT networks has decreased drastically.
These connected devices will make our lives easier and let us get connected with every digital device that we use in our daily lives.
You can simply control your household devices like ACs, TV, lights with a single click of a button wherever you are.
We will now better communicate with them using our phones.
As per reports, as IoT adoption accelerates, some estimates indicate more than 41 billion IoT devices will be by 2027.
The production of new IOT products drives the growth of internet-connected devices in the coming years.
For example, Tesla has included software in its vehicles that can self-diagnose problems and automatically order the replacement part for the driver. It also updates the software in the vehicle remotely.
This encourages other vendors to expand their business and customer reach using such powerful technology.
In A Nutshell
That's all for the product development trends to watch for 2022 and beyond.
These trends will bring drastic changes in the software development industry. More companies come forward with innovative app ideas to entice their targeted audiences.
With this, the innovative and out-of-the-box digital products and applications would take center stage in 2022. These trends would certainly help businesses gain an edge. This makes your product development geared towards advanced and innovative digitalization.