"Don't worry about being successful. Work towards being significant and the success will naturally follow."
~Oprah Winfrey
For any entrepreneur, investing in the end game to be significant should be much more important than being successful. You should be able to give back to the community with your product and that's what has made so many entrepreneurs successful. They strived to become significant in their arenas and became inspiring stories instead.
And nothing inspires an entrepreneur more than successful product stories. So, here we have compiled some product stories that can inspire any entrepreneur to take on that entrepreneurial journey in 2021 and get started with the best startup solutions.
#1 Product Success Story: UMZU
It's wonderful how one personal experience can inspire you to launch something that can change the lives of everyone around you. His journey of battling a brain tumor as a kid made his dream to create the biggest and most trusted natural products company. He had suffered several side effects of chemicals in drugs during his treatment and wanted to ensure others don't suffer that. He had said,
"Healing my brain tumor naturally was was very challenging for me at the time, but it set the scene for much of who I've become today, and how I can uniquely help people with the insight I got. I learned, foremost, the power of my own mind. I learned that I can solve any problem."
Christopher was just 19 when he was diagnosed and was motivated to heal himself without scary surgeries and dangerous drugs. He became 100% symptom-free from a brain tumor in 18 months without any drugs or surgery. He adjusted his lifestyle, improved his nutrition, exercised at home, and took some strategic supplementation.
He wanted others also to heal naturally without the fear of side effects from the chemical drugs or surgeries and so started UMZU. His journey wasn't easy but he made UMZU one of the leading names in the healthcare e-commerce industry. Now, the company is expanding its reach and launching newer ranges of products. What lesson can you learn from here? That you can start a global business regardless of your location. You just need to be smart with finding your partners. For example, catering to a growing market in California would mean partnering with a fulfillment center in California.
#2 Product Success Story: Too Good To Go
While there's a number of startup app ideas around the app to donate the extra food, TooGoodToGo is an app that has already been implemented on the idea. Branding their app as the #anti-food waste app, they've targeted the worldwide issue of food wastage. The app works on the funda of connecting restaurants that have any surplus food with customers. People can buy this surplus food at a much lower rate and use it for various purposes.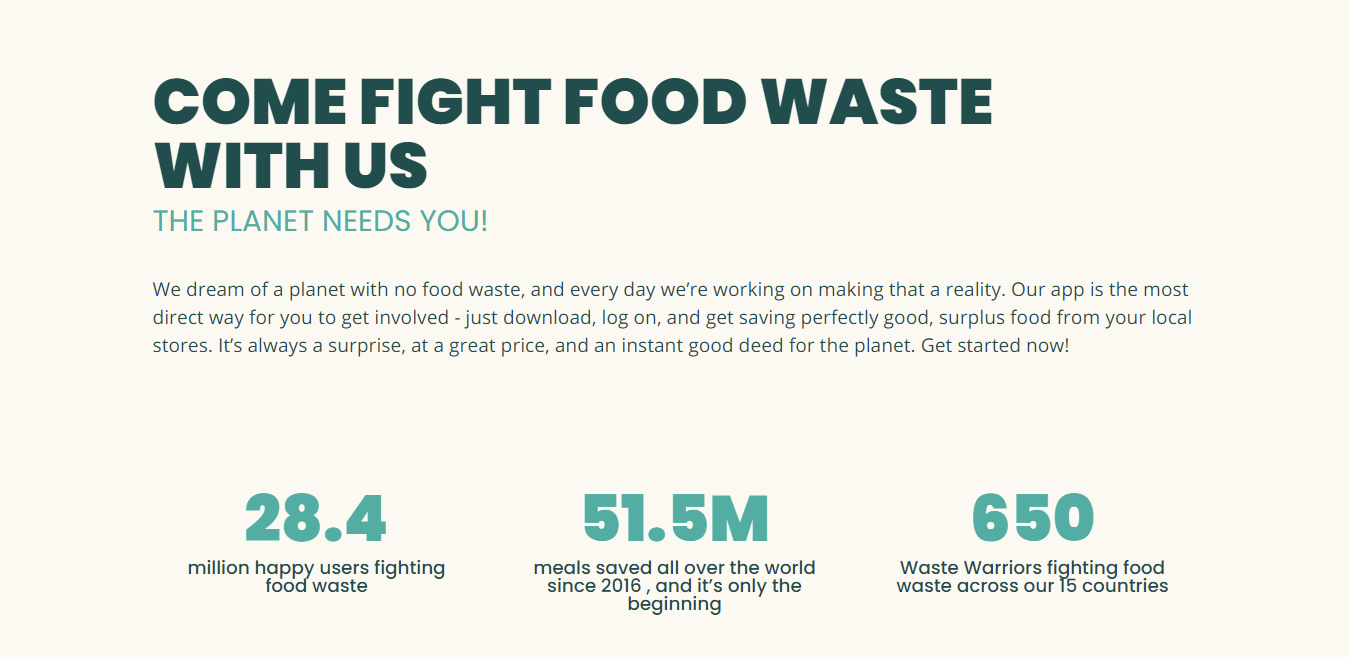 They have four pillars on which they base their entire mission of preventing food wastage. They want to work with 50 million households, 75,000 businesses, and 500 schools to avoid the millions of tons of food that is wasted every year. The app is not all about preventing food wastage but also generating awareness around it. Through the knowledgeable content and content pieces, they want to impact the political agendas of at least 5 countries this year.
Taking on a social cause is a great way for entrepreneurs to get started with their product development and get their brand recognized.
Outsourcing your product development can help startups and entrepreneurs cut their cost and launch the product much faster. They can get started with MVP development and build the product as per the feedback.
#3 Product Success Story: Afresh
Food wastage is certainly a worldwide problem considering the number of people that die of hunger. Like Too Good To Go, Afresh is another product that prevents the wastage of fresh food. However, with a different business model.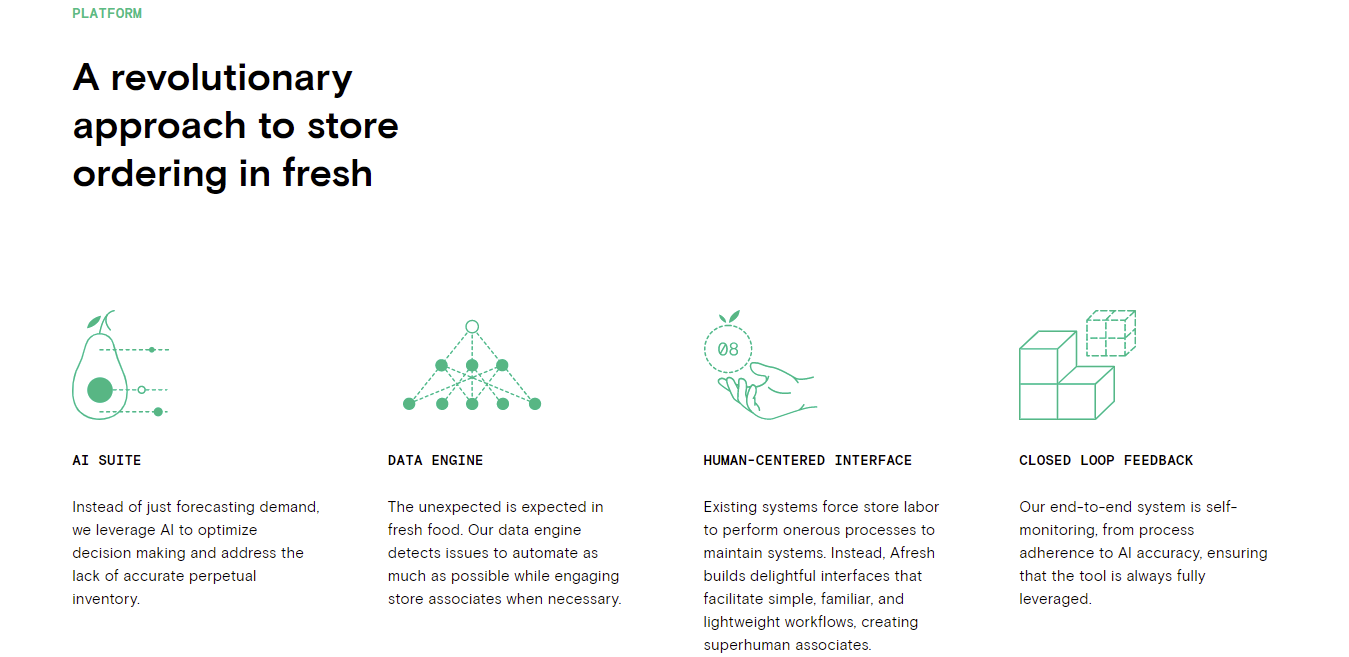 Afresh is a new-age platform that uses Artificial Intelligence and other technologies to help stores figure out the right quantity to produce. It helps them manage the inventories using Machine Learning algorithms instead of eyeballing at the shelves. The store's supply should meet the demand instead of superseding it, resulting in wastage.
This is a clear example of how entrepreneurs can come up with different ideas being in the same industry. All you need to do is research the market carefully and you will be able to find a real problem and solve it by developing your digital product.
#4 Product Success Story: ChargedUp
Another great product story that can inspire all entrepreneurs is the story of ChargedUp. What's interesting about this product story is that it sought to solve a problem that everyone generally faces every day. It encashes the smartphone addiction of people and the fact that the battery of mobile phones dies out pretty soon on excessive use.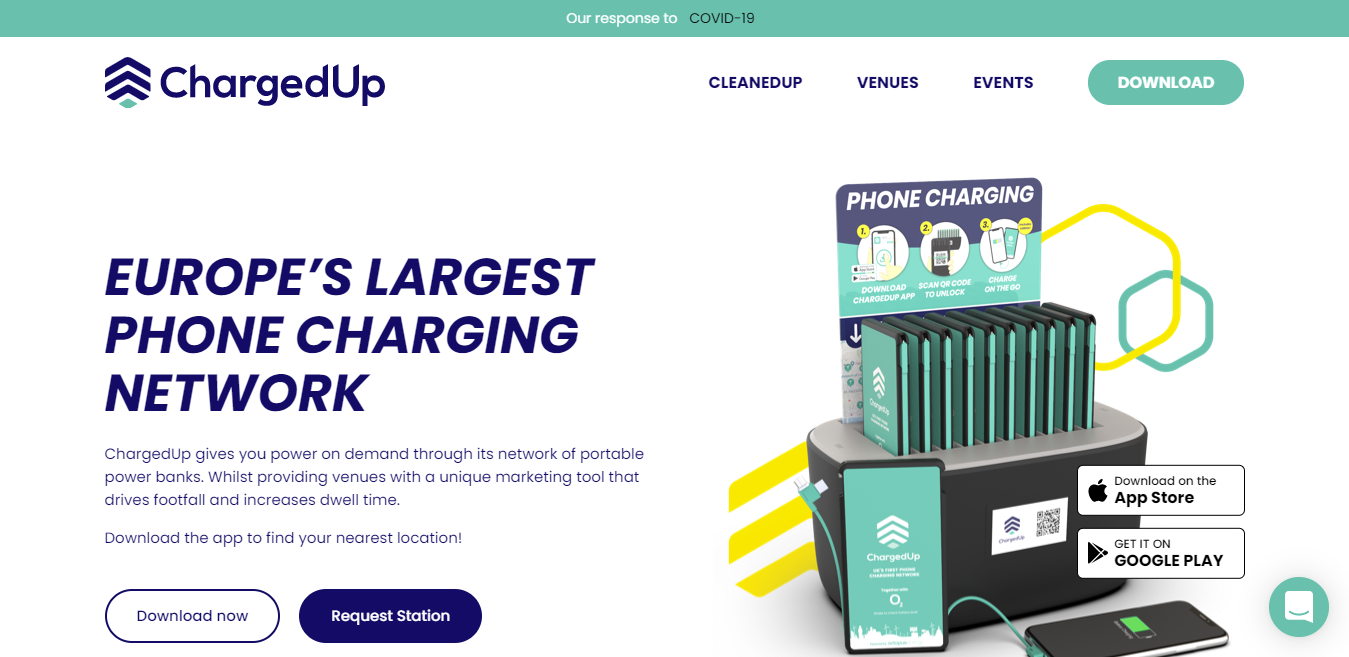 ChargedUp is a product that works like rented bicycles. Once a person has installed the app, they can easily scan code and pick up a power bank from the nearest destination and drop it at the next. One can simply 'Scan to Rent' and 'Unlock battery' from the app and get their phone powered with renewable energy.
The best part about this product story is that not only did it offer a solution to a common problem of the mobile generation, it also catered to a social cause. It uses renewable sources like the sun and the wind to power your phone.
#5 Product Success Story: Funnel
Funnel is a rising tech startup that has dominated the SaaS product market in 2020. If you are into marketing, you must have heard about the sales funnel and pushing the leads through it. This funnel is what inspired 'Funnel' software as a service startup for tidying the advertising and marketing data. It has integration with over 500 data sources and helps you collect, segregate, and transform the collected data. This is a new-age product that feeds the right data into any data destination.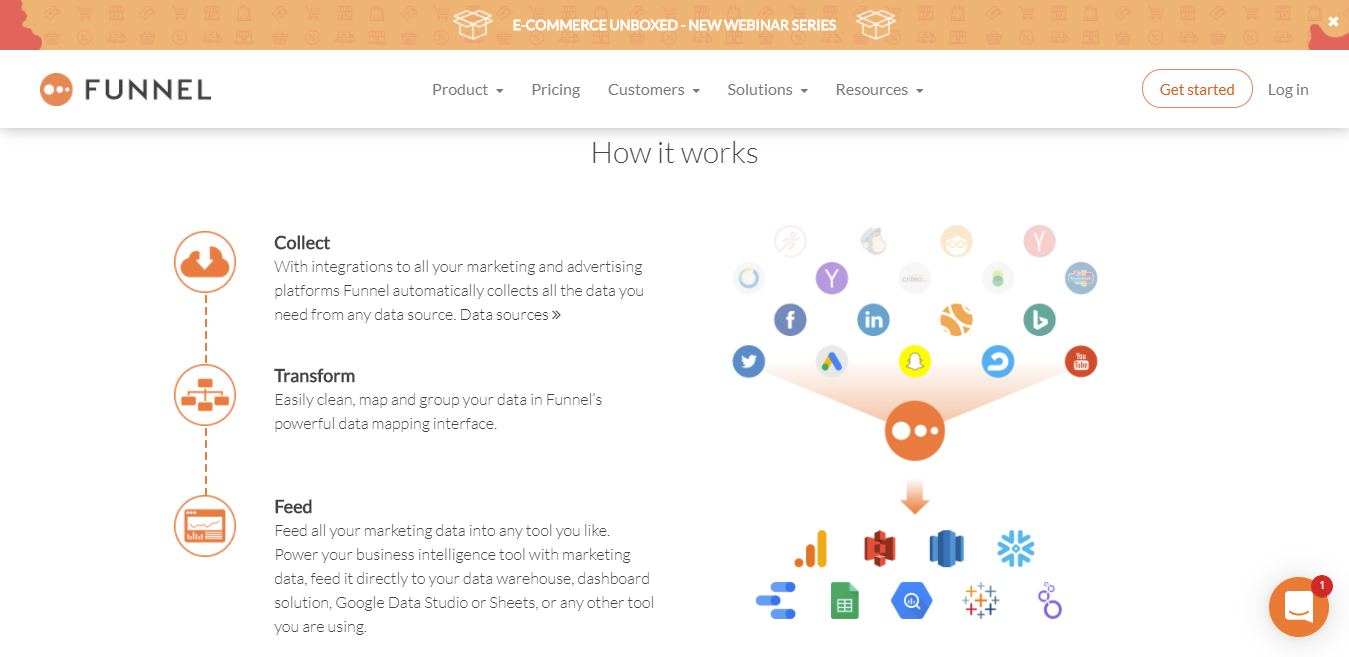 Entrepreneurs can take inspiration from this product to make the most of the opportunity in the digital world and create a product that fills any particular gap. Data will grow bigger than ever in 2021 and this startup encashes on that. Entrepreneurs can get inspired by this product and use SaaS product ideas to find something that largely focuses on the latest tech.
#6 Product Success Story: Airgarage
We've all been stuck on roads unable to find a parking spot. This app is an exciting startup assisting both the parking owners and the parking spot seekers. The founders of this app, Scott, Chelsea, and Jonathon, came across a problem - they were tired of paying insane prices for parking at their university while the nearby driveway sat empty. This gave them the idea to create an app that will help parking owners rent their space to those in need.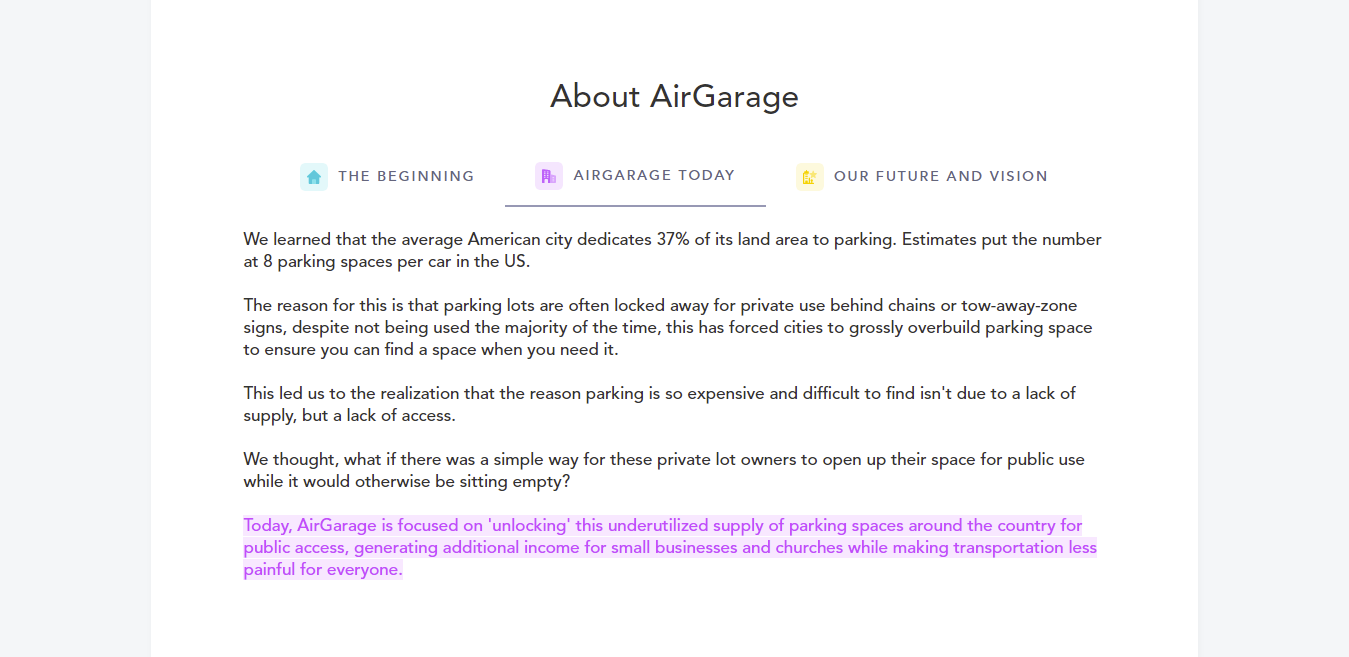 Churches, driveways, businesses across the American city could rent their parking space to the parking seekers at a nominal fee and earn more. This real-time on-demand parking space is making things much easier for drivers.
Inspiration for Entrepreneurs: The problem you are facing could be a problem of many. A product launched to find a solution for the same could mean immediate success.
#7 Product Success Story: Zivame
There is a social stigma of going to the stores and buying lingerie in a developing country like India. Women are not as carefree while shopping for the same and are even faced with judgmental glares on trying to ask for options. Richa Kar, the co-founder and CEO of Zivame identified this issue and decided to provide an efficient solution.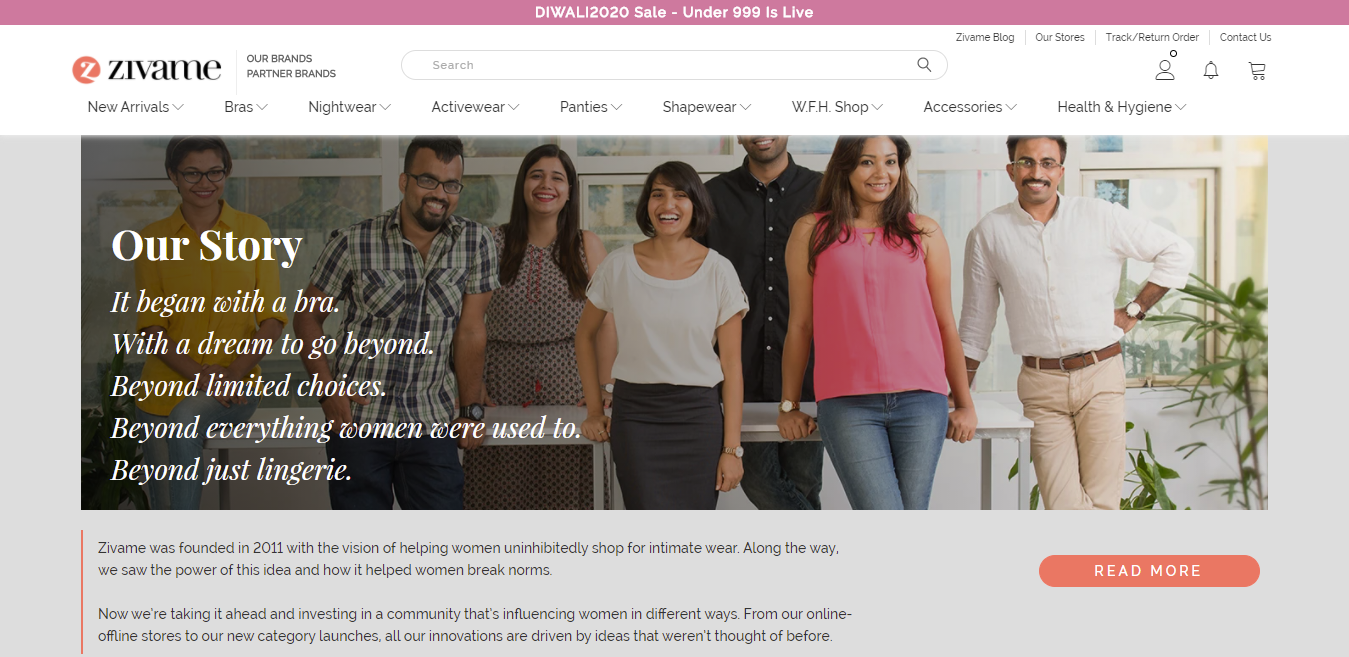 She launched a simple website and mobile application to help women explore the best for their body from a large collection of lingerie from different brands. This initiative encouraged and empowered women to find their perfect fit and the right lingerie for themselves without any hesitation.
There are many similar issues prevailing in society even today. Entrepreneurs can easily find such social issues subjugating others and try to launch a product that empowers this. Empowering others through a product can be a great initiative and will certainly be loved by all.
Bottom Line
Taking on the entrepreneurial journey isn't easy. But once you have tasted the freedom and excitement of running your own company, there's no coming back. These entrepreneurs took on the exciting journey of starting their own products and achieved success.
The one learning you can deduce from all these stories is that no matter what the startup product idea, it should be significant. It should be able to help others and solve real-life problems that people never thought could be solved with a digital product.
If you are also an entrepreneur looking to build your next product, a product development team is what you will require. You might even need a developer, tester, analyst, technology expert, or any other resource to take your product forward. Classic Informatics is a recognized product development company that can help you build your product faster and much more efficiently.
---
Published On: 6th November 2020