For all those who are planning to outsource, we have put together an Outsourcing Costs Guide. This is an all-encompassing guide that will tell you everything you need to know about your costs, calculations, savings, and tips to save more for a successful outsourcing relationship.
If you are looking for ways to save up funds for the development of your company, increase operational capacity and free up your key staff to work upon more important tasks, offshore outsourcing could be the bang for your buck! Offshore developers can help you save money and get your work done quickly. Making your work go offshore is different than outsourcing.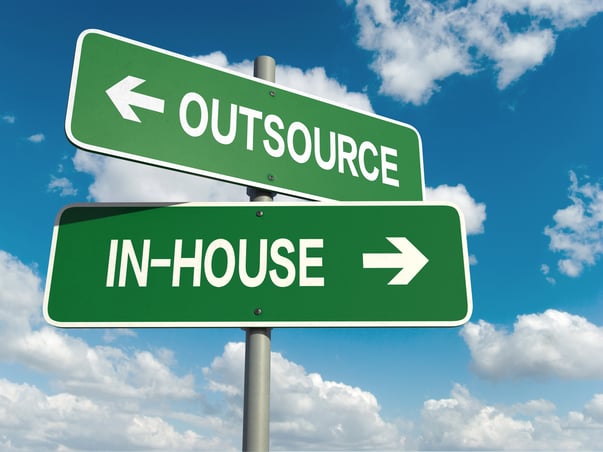 Offshore Vs. Outsource
Often, the terms offshore and outsourcing are used interchangeably but subtle differences exist. Outsourcing is when your company decides to hire someone to do some work within your own country or from another country. If you hire an online contractor or agency to work on a project within your own country or from another country, it's outsourcing.
When a company obtains its services or products from outside the country, it is termed as offshore outsourcing or simply offshore development. The low cost services offered by countries like India is why companies love to offshore telemarketing services to that region. It spares them the high labor costs and is one example of offshore development.
Why Offshore?
One of the prime reasons why any firm opts to offshore jobs is to reduce costs. A typical U.S. accountant would be paid an annual salary of $62,000 to do a particular job in a year; the same job could be done by an accountant in India for around $5,000 per year. This means that the organization saves $57,000 just by offshoring the job to a different country.
If you can offshore the hands on projects, you can have your in-house team focus instead on the bigger picture and implement strategic decisions that can help your organization grow faster. The other benefits are apparent. By hiring offshoring development team, organizations can not only increase its overall profits but also evaluate options to increase its base to other countries. With globalization, this is the route many companies believe is useful in the longer run.
IT companies in the States look forward to IT outsourcing as it can help increase productivity. Countries like India are on a time clock that's 12 hours ahead of that in the U.S. This means that the U.S. team can finish off the day's work which can be then taken by the Indian team during their working hours at a lower cost. The next morning, the U.S. team will have it easy with the work significantly progressed from the last day. This can help tackle deadlines and work schedule, increasing the work capacity and productivity.
Advantages of Hiring Offshore Developers
Offshore developers bring in a number of advantages to any IT team. If your firm is contemplating hiring remote developers from India (or not hiring) one, take a look at these benefits.
Increase in operational capacity.
Reduction in labor costs as one is saved from paying wage taxes of employees.
Saving of time and money in finding the right candidate for the specific job
Gain significant competitive edge.
It's innovative.
Leading Countries in Offshore Business Services Worldwide in 2014
This statistic shows the leading countries in offshore business services worldwide in 2014. India leads the statistics with an outstanding index score of 3.14 for financial attractiveness and 2.71 for people's skills and availability. Offshoring business services in Malaysia received an index score of 2.72 for financial attractiveness and 1.43 for people skills and availability. Vietnam tags a whooping index score for 3.3, highest among all countries, and edges out Egypt by 0.1 of an index score. United States has the lowest index score of 0.49 for financial attractiveness but the highest index score of 2.88 for people skills and availability.
Tips for Hiring Offshore Developers
What do you need to look out for when hiring an offshore developer? Here are the things where most companies fumble and what you should do right.
You need to thus hire a reputable outsourcing company you can trust upon. Invest time in hiring an offshore team and look at the long term. If you want quicker results, just go in for outsourcing.