Building an application takes up months, sometimes even years.
However, in times like the present ones, no business has the luxury of time. Speed and agility are all that matter.
There are new digital products coming out each day to solve the varying challenges faced by employees, stakeholders, and customers. A delay in a single day could be the reason why another business shot to success while yours remained in low-light.
And that's exactly what low-code platforms promised to offer. Promising development and launch within days, low-code platforms offered the solution that businesses have been searching for for years.
But this isn't the only challenge low-code development helps to resolve. There are many more. Let's get started with the very common challenge solved by low-code development.
Challenge #1: Development Takes Months/Years
As discussed above, the long time taken to build and launch a product is one of the biggest challenges faced by enterprises and other businesses. Businesses need speed to market, which cannot be promised by deploying a team of developers to write down a thousand lines of code.
Even a simple MVP development takes at least two to six months. Building a custom software can be double or triple the time.
How does low-code development help?
One of the biggest unique selling propositions of low-code development is the speed it offers. Every low-code platform vendor is selling the solution by talking about the faster time to launch. And why wouldn't it be? You practically don't need a team of developers to manually write down codes. You have templates and can drag and drop to create applications.
You can create simple products in days and even building complex applications require minimal code customizations with low-code. This makes everything super fast. No need for coding from scratch. Just pick the template, make customizations, and voila! Your app can be up and running in days.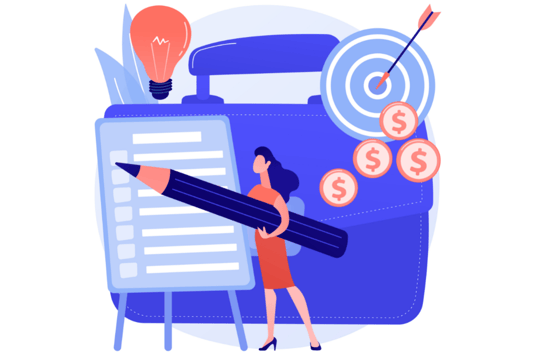 Challenge #2: Piled up Technical Debt
Technical debt is the debt that enterprises and companies accumulate over time because they haven't updated to the latest technology or versions of tech. Many businesses do not have the resources or the tech expertise to keep their application up-to-date. This leads to security issues, slower applications, and other vulnerabilities.
The technologies or software development frameworks might become obsolete or unsupported, market dynamics & customer expectations might change or any other reason. The thing is - not just old, legacy products face technical debt. Any product might have technical debt from day one. And this leads to businesses having piled-up updates for technology, framework versions, product, security, and much more. Technical co-founders and company CTOs have been looking for ways to get rid of this technical debt fast.
How does low-code development help?
Low-code development platforms provide complete automation for updates. When you build your application on a low-code platform, you get complete assistance for automated updates. These platforms are managed by experts who keep a tab on everything and ensure there is no backlog for developers to handle.
Businesses do not have to choose speed over quality when working with low-code platforms. They get the best of both worlds. They can build their products faster while also ensuring the products are up-to-date with the latest technological advancements.
Challenge #3: Increased Demand For Skills
Technology is changing and incorporating the latest advancements in the product has been a challenge for most businesses. No wonder there will be a talent shortage of about 85 million people by 2030, costing around $8.5 trillion in unrealized revenues. Hiring remote developers from India to curb the talent would be a necessity for businesses as the country would rise as a technology superpower.
With regular product development, IT is required through each step. From research to development to launch to monitoring, an IT skillset is required throughout the app lifecycle. This created a greater demand, which major organizations are unable to fulfill.
How does low-code development help?
One of the basic components of low-code development platforms is the application lifecycle manager. This ensures that each step of the development lifecycle from testing to debugging to monitoring to launch to integration and more is managed by the platform itself. One does not need a special IT team dedicatedly managing the application all the time.
That's not even all.
One of the main USPs of low-code development platforms is that they can be used by citizen developers as well to build mobile apps. So, you need not look for IT skilled talent for each step. You can have your citizen developers build the application and manage it with very little involvement of skilled IT professionals or developers.
Challenge #4: Enhanced Siloed Data
Data within large enterprises are in siloed form. With several departments, teams, and processes, data or information can stay locked within a particular system or app, preventing others from accessing it. Members of other teams aren't able to fetch or use insights provided by certain apps, or face delays in accessing it. This causes wastage of time, mismanagement, and even wastage of high-quality data.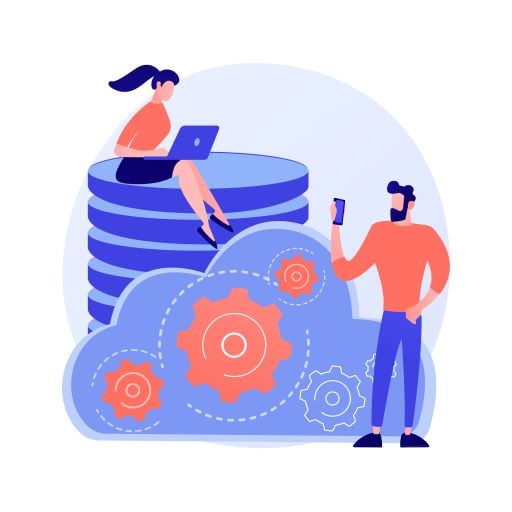 How does low-code development help?
Low-code development breaks down the organizational silos and encourages the teams to work collaboratively. It brings teams together and ensures everyone is on the same page. Moreover, low-code development platforms do not require any specialists to work on them. And even the data can be accessed by anyone working on the platform to build applications.
Use Cases
While there are different challenges that low-code development helps to solve, businesses also need to know the various use cases where low-code has proven to work best.
Over the years, there have been several enterprises inclining towards low-code platforms to build their applications, especially those used for internal processes. Businesses are constantly looking for ways to streamline and automate their processes. And that's where low-code shines.
There are several use cases of low-code, and we have highlighted the major ones in this section.
Digital Transformation Efforts
Digital transformation has been the most common buzzword since the pandemic. Businesses rapidly moved towards a digital ecosystem either because of their customers or to ensure business continuity when the physical world was shutting down.
And this is where low-code development shines. It enables businesses to launch their applications faster and with a better customer experience. This is, in fact, one of the most common use cases of low-code development today.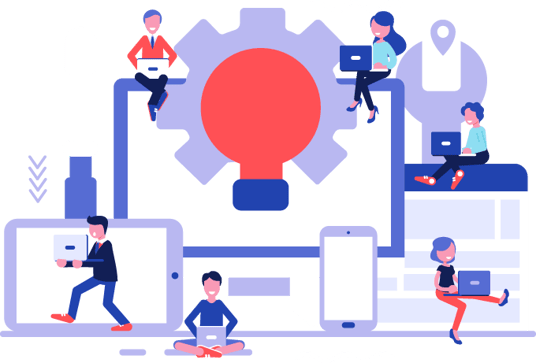 Businesses taking the digital transformation journey are eyeing low-code platforms to build their modern applications. With businesses undergoing two years worth of transformation in less than two months, speed and agility are of the utmost importance.
With low-code development, businesses can experiment with new technology in their applications while also testing faster.
Process Visibility
Another common application of the low-code development approach is to gain process visibility and transparency within the systems. Most enterprises are now looking to digitize their workflows and gain end-to-end process visibility. This visibility would enable the leaders to get more time for transformational activities rather than focusing on operational activities.
Low-code development platforms offer real-time insights into processes, whether you are building a SAP workflow management system, ERP system, or any other application for your enterprise. With low-code, process owners can have real-time visibility and deeper digital insights into each point within the process, making it easier to make improvements and make decisions.
Operational Efficiency
Low-code platforms are heavily focused on automation. It allows automatic code generation for the rapid development of applications. Developers do not have to write the codes manually. Even the highly technical tasks and codes are pre-written in such platforms, making it easier to build apps. This means developers have time to accomplish important tasks and develop better.
With low-code development, businesses can build unique apps that support operational efficiency and increase productivity. These apps can help businesses reduce manual tasks while building operational efficiency apps.
Updating Legacy Systems
Another common use case for low-code development is in updating legacy applications and systems. Most enterprises that entered the digital world early on are currently looking to update their systems with the latest tech. They want to upgrade their tech versions, migrate to newer platforms, or simply update the existing systems. However, considering the large size, multiple processes, and the data collected, it seems quite cumbersome to upgrade their systems.
Whether you want to update and modernize the entire legacy system's IT architecture or a few processes within it, low-code development can be a great approach to move ahead. Low-code can be used to build extensible and open applications that can be integrated into existing systems to extend their capabilities. You can build completely new and modernized legacy applications in days but in a very controlled and incremental manner using low-code development. You can even use low-code development to gradually build new process workflows and replace the existing components with modern tech.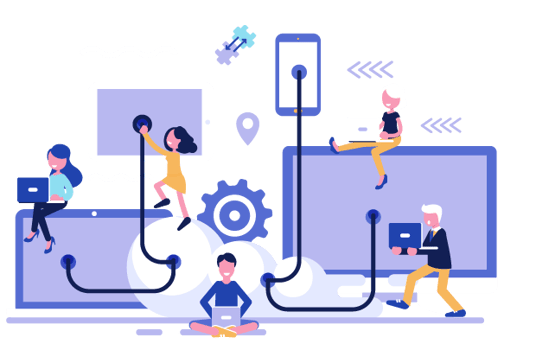 With low-code development, you can accomplish the updates of your enterprise legacy systems within days while also using the existing functionalities and modules.
Automating Workflows
Robotic Process Automation (RPA) is one of the most exciting use cases of low-code development. Low-code platforms are built to allow logic into workflows and automate them as and how required. By simply dragging and dropping the steps into the application and adding logic into it, one can design automated workflows that can easily reach and connect with multiple information centers.
With low-code platforms, one can build internal as well as consumer-grade applications that can automate complete processes while ensuring data integration.