For all those who are planning to outsource, you can Download our Software Development Outsourcing Guide and read it on the go! Check out the guide and find answers to all your questions about outsourcing software development.
Outsourcing IT services, web development work, quality testing, digital transformation, or online brand building involves an in-depth analysis from various perspectives- cost, business, time, technology, etc. But that's not all! As you are trusting another company with your organization's intellectual property, its digital footprints, and more importantly its growth, it is imperative that you pay full heed to the former's working culture, IT capabilities, ancestry, risks, and legalities surrounding its jurisdiction. This is why you need to perform due diligence in outsourcing!

Due diligence of the outsourcing requirement process, and most importantly the outsourcing company and the dedicated team is also vital for outsourcing success. And by due diligence, we are not simply talking about a surface analysis of the firm that you are outsourcing web development, mobile app development, or any other IT services to. It would mean a complete legal inspection of the company you are trusting your company with.

As your company's operations, reputation, and growth are on the stake in any outsourcing arrangement, due diligence should be a very disciplined process. To help you out, we have created an outsourcing due diligence checklist that you can follow.
#1 RFP For The Outsourcing Service Provider
Your outsourcing due diligence process starts even before you have finalized the web development company for outsourcing; while you are creating the RFP for the required product, service, or project. RFP or the Request for Proposal that you shall draft for attracting bids from the outsourcing companies should be duly checked and analyzed in order to weed out any company that might not fulfill your business or legal requirements. It should request all the specific information regarding the company that could filter the applications. For due diligence when you are outsourcing to India, include the following requests in your RFP: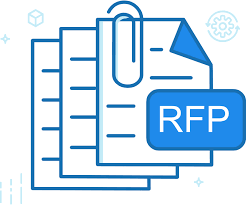 A complete description of the services they are offering

Financial stability of the outsourcing company

Their teams and the technologies they work on

The legal background of the company
#2 Company's Pedigree & Portfolio
Now that you have already rooted out the irrelevant software outsourcing companies from your list, you must have come down to a few shortlisted names. In order to save yourself from any type of fraudulent outsourcing company, it is important to check and review the company's entire pedigree or ancestry. It is important that you know everything about the company, the foundation, years of service, types of engagements, etc., before you make them your partner to outsource eCommerce development, product development, or web development. Here are some things you can look out for to ensure a company's hold in the industry.
The tenure of the company in providing outsourcing services

Experience & expertise in your industry or your niche

Know their financial standings. Go through audits, statements, insurances, etc.

Portfolio of projects they have completed

Check with the company's references to analyze its reputation
#3 The Infrastructural & IT Capabilities
The company that you choose to outsource software development from needs to have a stronghold on the latest technologies. Whenever possible, it is advisable to perform on-site due diligence but as this is not viable in most cases, indulge in video conferences on most occasions to get an idea about their working environment. More than that, when choosing IT outsourcing companies in India, your due diligence should comprise a stringent review of the company's IT compatibilities and technology stack. Here are some things that you can check on to ensure the company's IT compatibilities: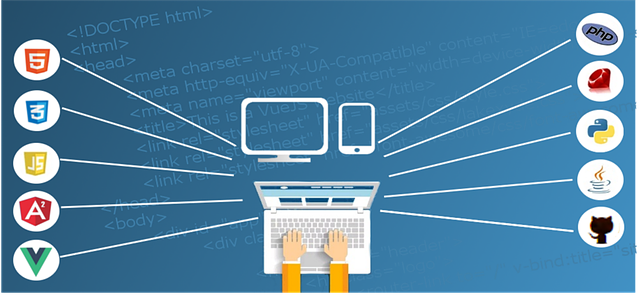 Integration with the latest and robust technology stack

Your outsourcing service provider's technology maintenance program

Capability to integrate any new technology to suit your requirement

Sufficiency in the company's IT infrastructure to support your product/project

Readiness to customize to updated technologies
#4 Assessing The Risks Associated With Outsourcing
When you are joining hands to outsource development to India to cut costs, reduce time or simplify product engineering, you are making yourself vulnerable to theft of your intellectual property. Not just that, there could be many other risks associated with outsourcing and the key to succeeding in outsourcing. Having an outsourcing risk assessment checklist is imperative to mitigate any risk associated with your outsourcing venture. If you are also outsourcing to India, here is a checklist for you:
Knowledge of the local legal system of the jurisdiction

Understand the currency stability of the company's country

Identify & assess any or all areas where conflict of interest may arise
We have put together an Outsourcing Costs Guide. This is an all-encompassing guide that will tell you everything you need to know about your costs, calculations, savings, and tips to save more for a successful outsourcing relationship.
#5 Legal Agreements & Contract Obligations
We should also take the legalities surrounding the outsourcing venture and the contractual obligations of the project into consideration. As you are obtaining services from a foreign country, you should keep in mind to obtain all the regulatory consents to perform the services. The outsourcing due diligence process should always include a check on the legal agreements and contract obligations like:
Licenses required for services of outsourcing IT services

Complying with the applicable law within the country

Clearing out the payment schedule & requirement for any customization

The signing of legal agreements like non-disclosure, non-compete, etc.

Competency to perform foreign banking transactions
An accepted truth is that outsourcing could be the reason behind your company's (especially a startup or med-sized organization) skyrocketing growth or it could lead a company to hit rock bottom! It all depends on the measures you take while outsourcing and your strictness towards checking off everything from the outsourcing due diligence checklist.

At Classic Informatics, we are legally and technologically compliant to offer all types of outsourcing services. We are agile practitioners and can become your extended team to deliver the project in time.
Originally Published On 23rd July 2019; Updated On 6th September 2019