The advent of technology has enabled businesses to solve a plethora of real-life issues in a matter of a few clicks. However, creating the digital product that makes this possible isn't as quick and easy. To be honest, it's a pretty long and tedious process that requires an advanced understanding of technology and its implementation.
It starts with businesses identifying the problem or the gap in the market. That's where the product idea is born. Once that is established and well-researched, only then does the real work begins. They got to analyze what type of product could fill the gap. Would it be a software product, a mobile application, a simple website, an eCommerce store, an enterprise-grade app, an automation tool, a SaaS product, or something else?
The list is endless!
No matter which digital product you choose to build and launch, the development lifecycle or the process of building the product or is extensive and resource-consuming.
One needs to bring together a team for product development
Start with the ideation and conceptualization
Select the technology that would be best suited for the product
Build the prototype or MVP development for idea validation
Write the codes and build the digital product
Perform testing and QA before launch
Keep scaling and performing continuous development
And not every company is equipped with the technology expertise as well as the budget to build a product in-house. That's when a product engineering company comes into the picture.
These product engineering companies take on your project from scratch or onboard ono an existing product development project and kick-start the development. They can assist with tech consultation, mitigate risks, make the development process more efficient, and even help reduce costs.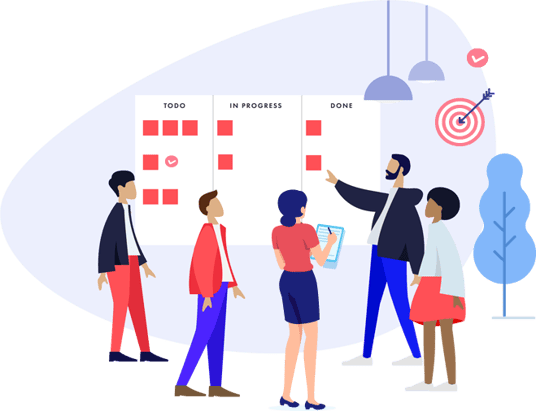 In this article, we have enlisted the top players of product development who can help you with end-to-end product engineering. So, without further ado, let's get started with the list of top product engineering companies in 2023.
#1. Classic Informatics
Classic Informatics is one of the top product engineering companies offering end-to-end solutions to companies across the globe. With its headquarters in India and offices set up in London and Sydney, the company has a presence in all parts of the world. They've served companies of all scales in their product engineering endeavors. Be it startups looking to get MVP development or rapid prototyping or enterprises looking to build complex, large-scale applications or enterprise digital transformation, Classic Informatics offers complete solutions.
Classic Informatics has over two decades of experience in offering complete solutions for developing digital products, experiences, and all other solutions. They assist startups, enterprises, digital agencies, and product companies in plugging tech gaps, extending their technical capabilities, and building their dedicated development center of excellence. Their reputation for quality and reliability has helped them garner over 500 clients and 2000+ projects over the years.
Not only do they undertake new product engineering projects, but they can also onboard onto your ongoing project and take it to fruition. They follow the agile methodology for development and have a simple process in place that includes ideation, conceptualization, wireframing, prototyping, technology selection, product development, quality assurance, Cloud & DevOps, and more.
In terms of product engineering, the organization offers the following services:
End-to-end product engineering solutions
Front-end/backend development
Custom software development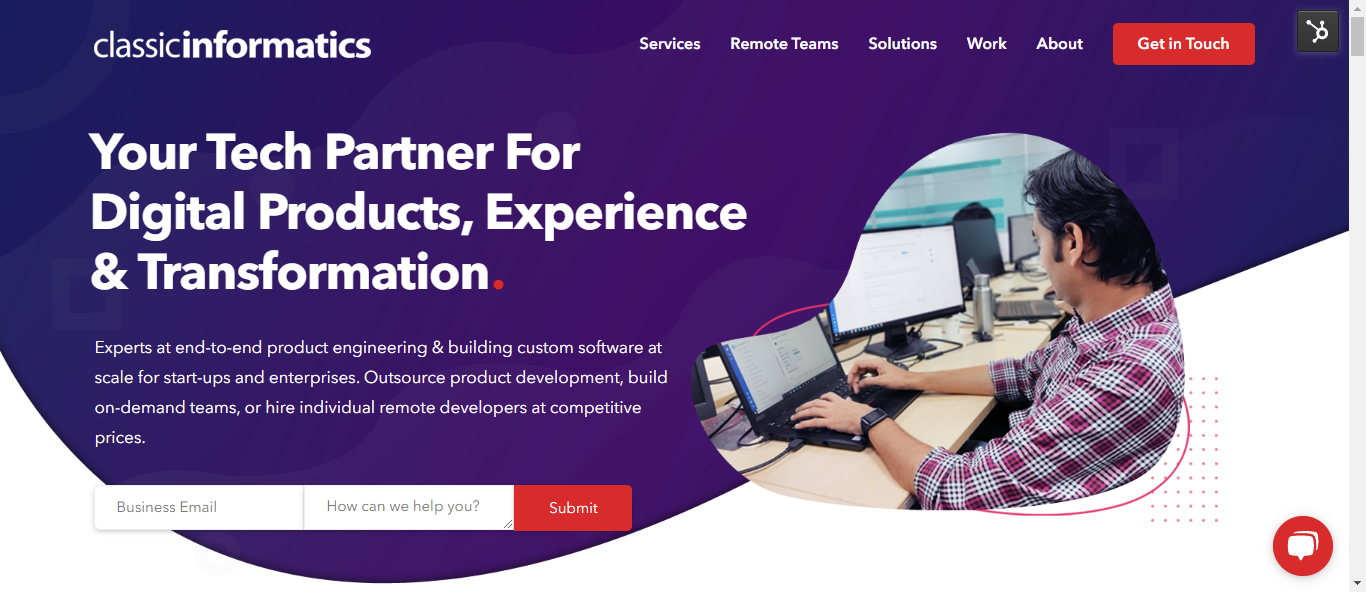 #2. Simple Thread
The next organization to make it to the list of top product engineering companies in 2023 is Simple Thread. It is a digital product engineering company based in New York. They can help businesses craft intuitive and user-friendly digital experiences through different products. They have a team of software engineers and product designers who have been delivering digital solutions since 2014.
As a product engineering company, its main aim is to create products that are built to last while also satisfying the client's business requirements. Their services encompass everything from product strategy to user research, user experience design, digital product development, and more. In addition to building the product, Simple Thread promotes, markets, and distributes them among the target audience. Over the years, they've excelled in supercharging digital products for businesses of all niches and sizes.
Simple Thread has a wide spectrum of services that it delivers, including
Software engineering
Data Engineering
Cloud & DevOps
Product Management
User Research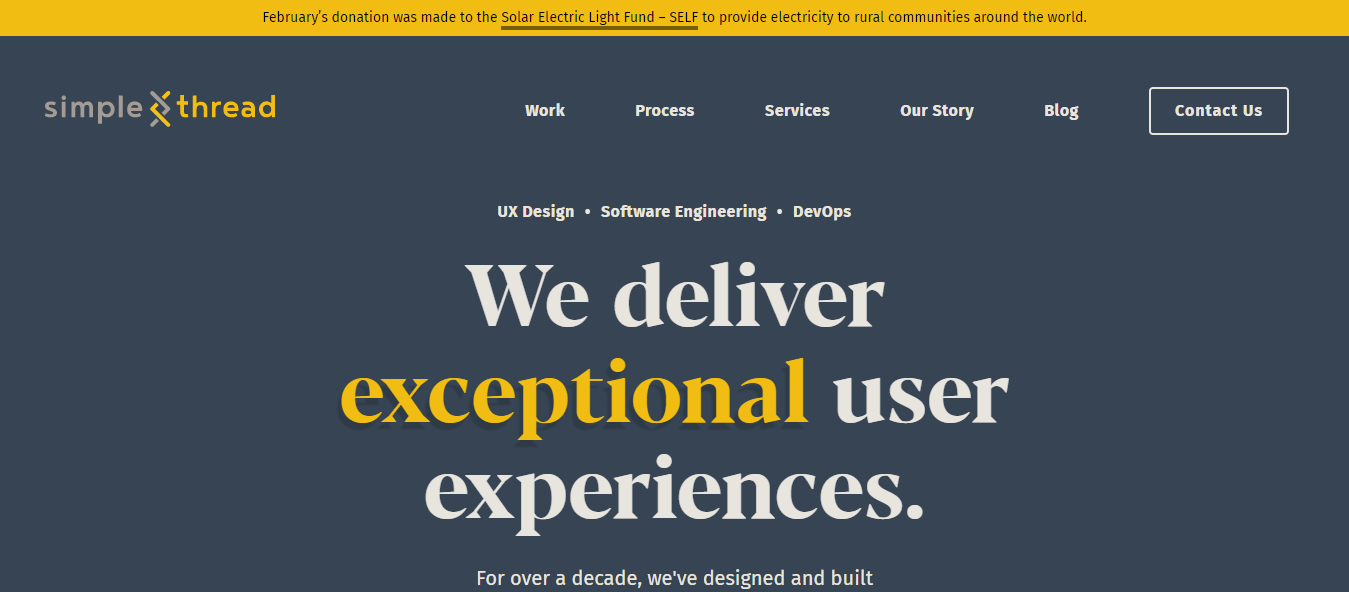 #3. Door3
Door3 is a New York-based software development firm that enables businesses to leverage technology to their advantage. The company comes with 20 years of experience and has successfully delivered over 500 projects. With its headquarters in the heart of Manhattan in New York, the company has a physical presence in Texas and Switzerland. However, the company is offering services to businesses across the globe. They promise to cultivate excellence and expertise in every project that they deliver.
They hold expertise in delivering competent software development solutions with an insight-driven strategy that is supported by their design practices. This technology firm offers end-to-end solutions for building business applications, software, and other digital products vital to the organization. It aims to help businesses de-risk their complex software projects.
The main services offered by Door3 include
Complete technology consulting
Software/product development
User experience design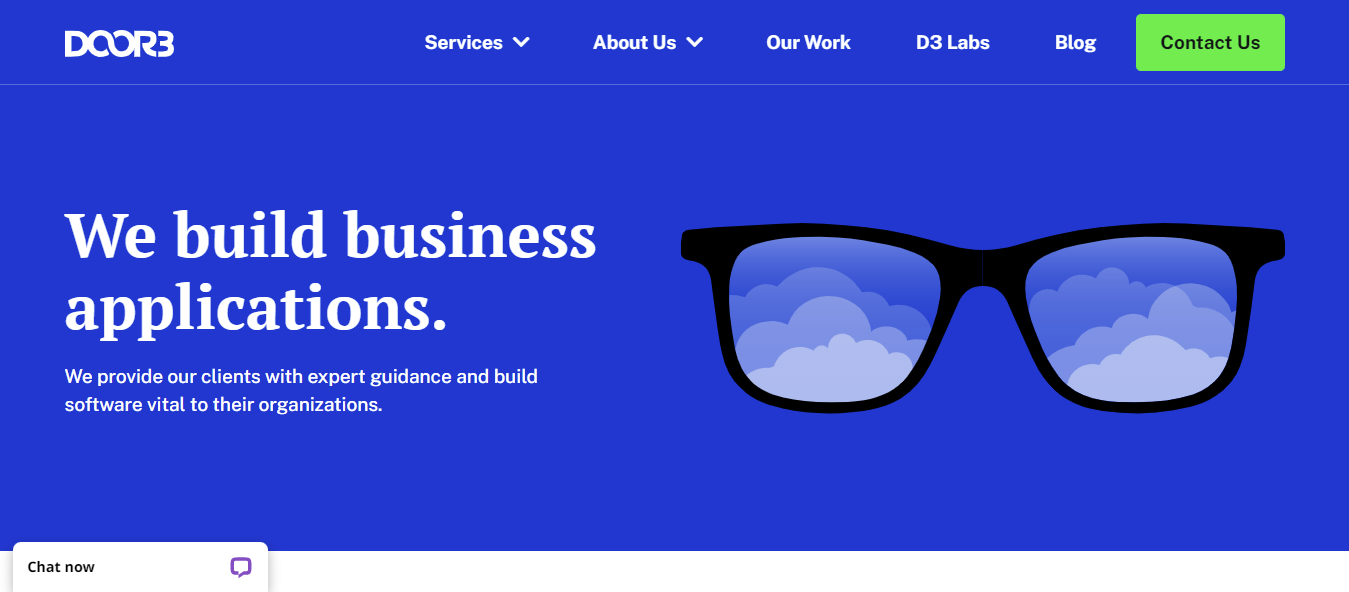 #4. Emergent Software
Emergent Software is a leading IT consulting and custom product development company based in Minneapolis. The company was founded in the year 2015 and has delivered a plethora of tech solutions. From custom software development to scaling the system to ongoing system maintenance and more, this product development company delivers it all.
They have been in the industry for almost eight years and have refined their development processes to deliver the best possible solution to their businesses. Businesses can get all types of development solutions in terms of launching and modernizing their products.
One can get all types of services, including
Custom software development
Database analytics services
Website development & design
Cloud solutions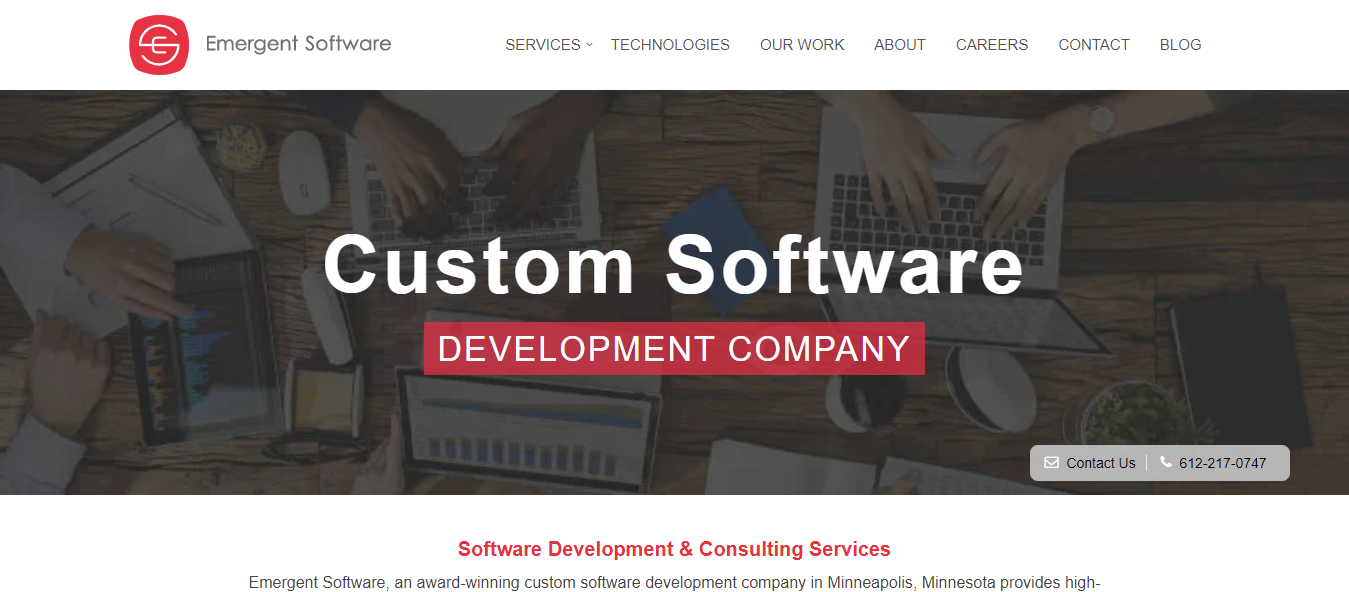 #5. Atomic Object
Another organization that has made it to the list of top product engineering companies in 2023 is Atomic Object. The company follows an innovative approach to building digital products meant to rule the market. Based in Michigan, this product engineering company comprises 200+ techies who can help any organization build its software product.
From the planning stage to the implementation and delivery, the team at Atomic Object can help businesses succeed with their digital product. This product development company has been offering its services since 2001 and promises to help its customers set themselves apart from their competitors.
They offer a plethora of services like
Custom software development
Mobile app development
Web app development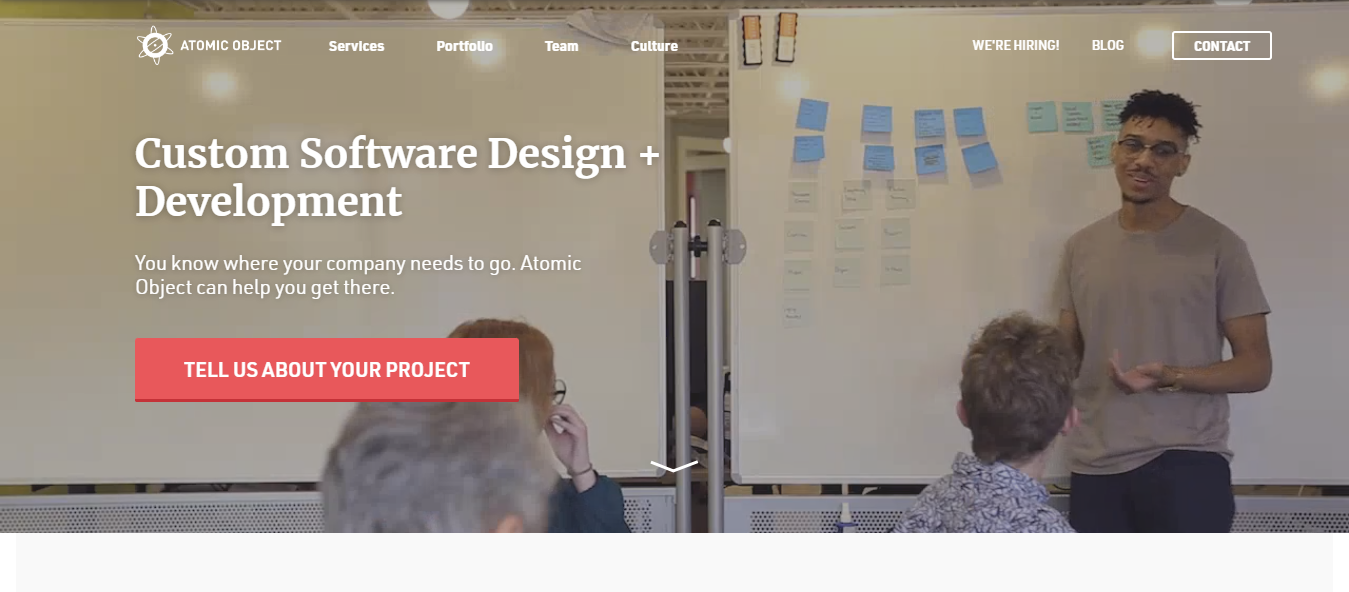 #6. TekRevol
TekRevol is a custom software development company that assists enterprises and small & medium-sized businesses in building innovative products. The company aims to facilitate business success for all its clients by disrupting the boundaries of digital transformation. This California-based product engineering firm was established in 2018.
One can get complete IT staff augmentation from them to build their development center and have developers or engineers building their product. Not only do they help their clients grow and scale in the digital ecosystem, but they also follow the approach of continuous learning, ideation, incubation, iteration, and scaling.
They offer a wide range of services, including
Custom software development
Mobile app development
Web development
Startup prototype or MVP development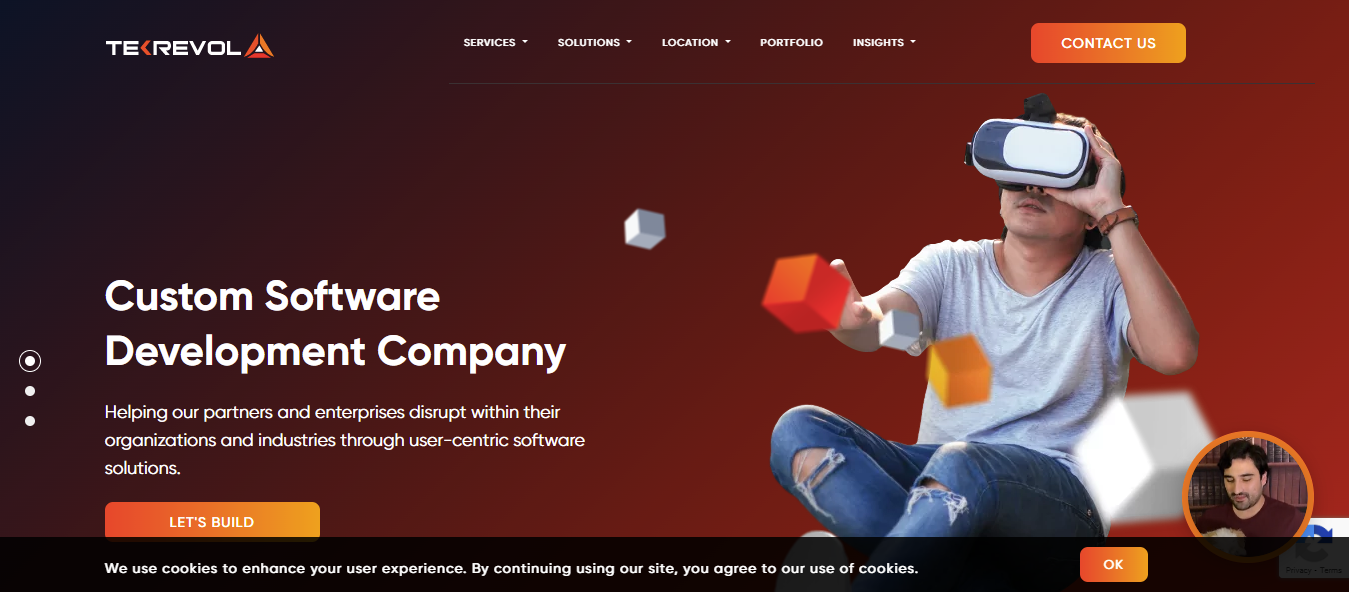 #7. Blue Label Labs
Founded in 2016, Blue Label Labs is a company that aims to create powerful digital products and experiences that help businesses connect with people. The digital product engineering firm provides innovative and strategic solutions that empower startups, digital agencies, and enterprises of all scales. Their product development strategy includes four stages- discovery (research & analysis), define, build (prototype & refine), and deliver (test & iterate). They can help business validate their idea and implement innovation & strategy into the development process.
The company partners with brands, companies, and businesses to help them truly transform the way they undertake their processes. Whether creating an app for internal purposes, materializing their business idea, or simply building one to fulfill the client's needs, this digital agency can fulfill all the needs.
Their offerings include
Strategic business consulting
Product engineering
Product user design
Marketing & growth strategy
Product Testing & Quality Assurance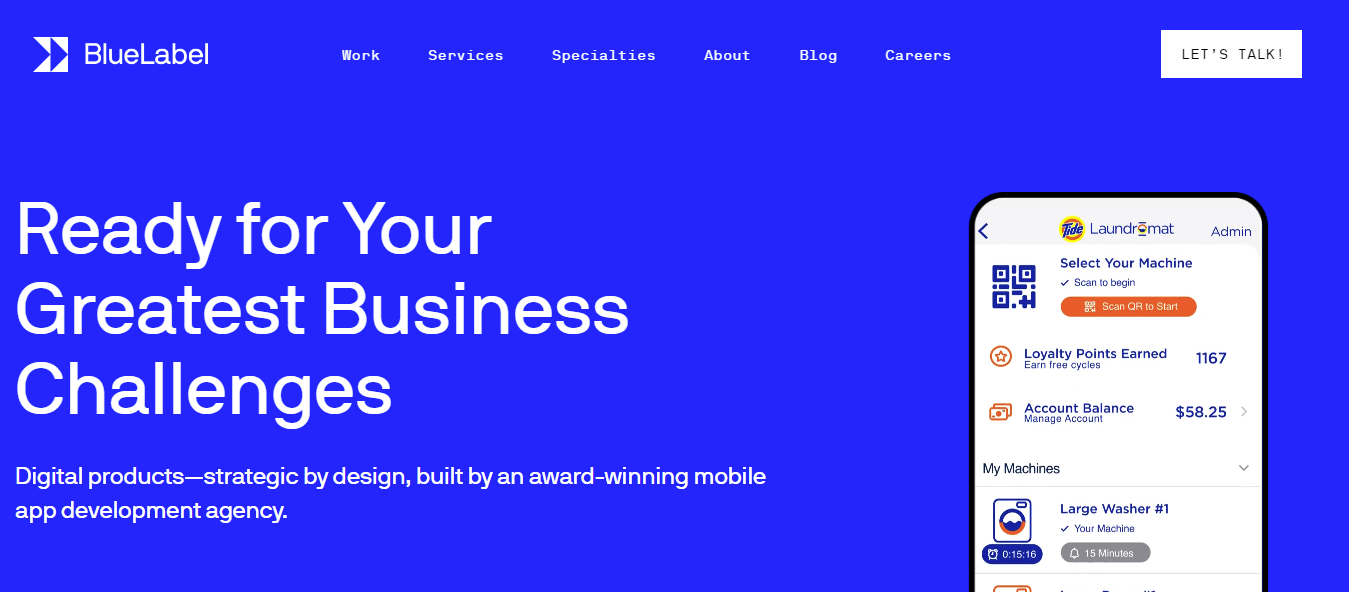 #8. Praxent
Praxent has been enabling businesses to modernize their digital offering in order to remain competitive. They have been in the industry for over 20 years and offer cutting-edge solutions to help businesses succeed. This product company partners with businesses of all scales, especially those in the financial services sector, to help them achieve their digital transformation goals. Their expertise lies in modernizing digital experiences to help businesses grow.
They specialize in building financial solutions for industries like lending, real estate, insurance, etc. One can get complete solutions from product design to development, staff augmentation, product extensions, front-end development, complete re-architecture of the product, and more from Praxent.
Praxent offers a plethora of services, including
User experience designing
Custom software development
Web portal development
Backend development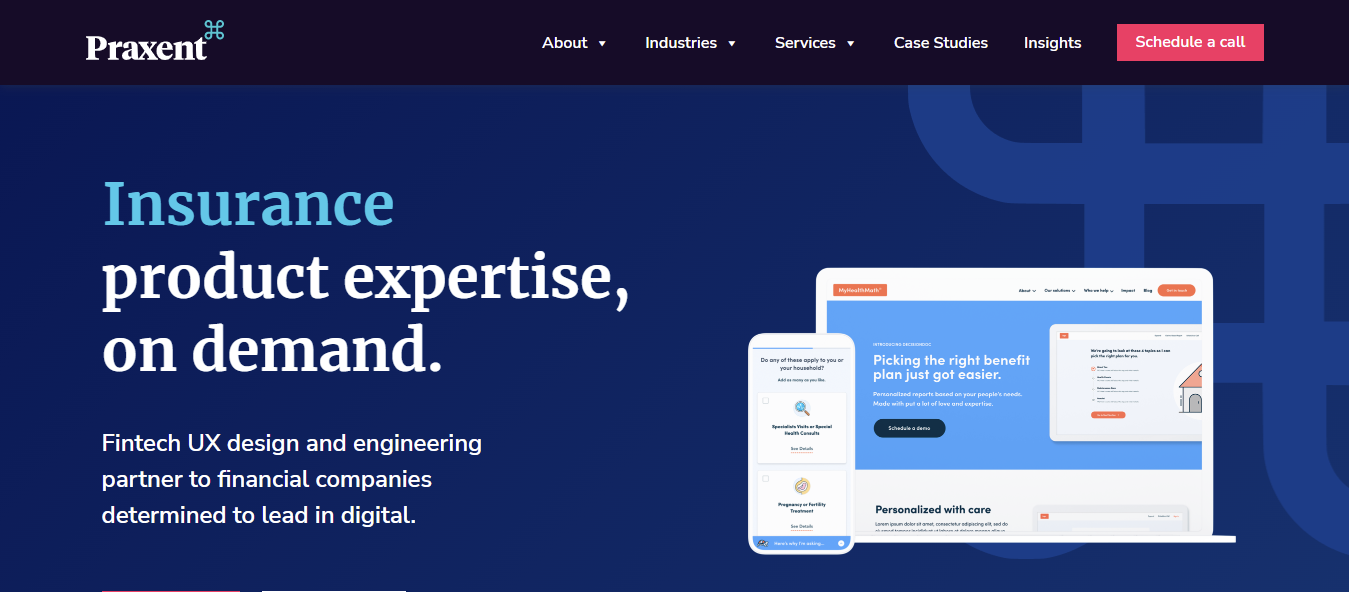 #9. 10 Pearls
Promising to build innovative mobile and digital products, 10 Pears is a technology partner delivering excellence in the digital ecosystem. With a culture of innovation, this product engineering company in the US infuses emerging technologies into your digital transformation initiatives.
Founded in the year 2004, 10 Pearls is a global organization with over 1200+ techies and offices in Washington DC, New York, London, San Jose, Toronto, Dubai, Lahore, and more. They empower startups and support enterprises in competing in today's landscape. Through innovation, modernization, digitalization, and augmentation, the company strived to help businesses with their digital initiatives.
They offer a number of services like:
Software development solutions

Mobility solutions

User experience

Digital marketing services

DevOps & Cloud solutions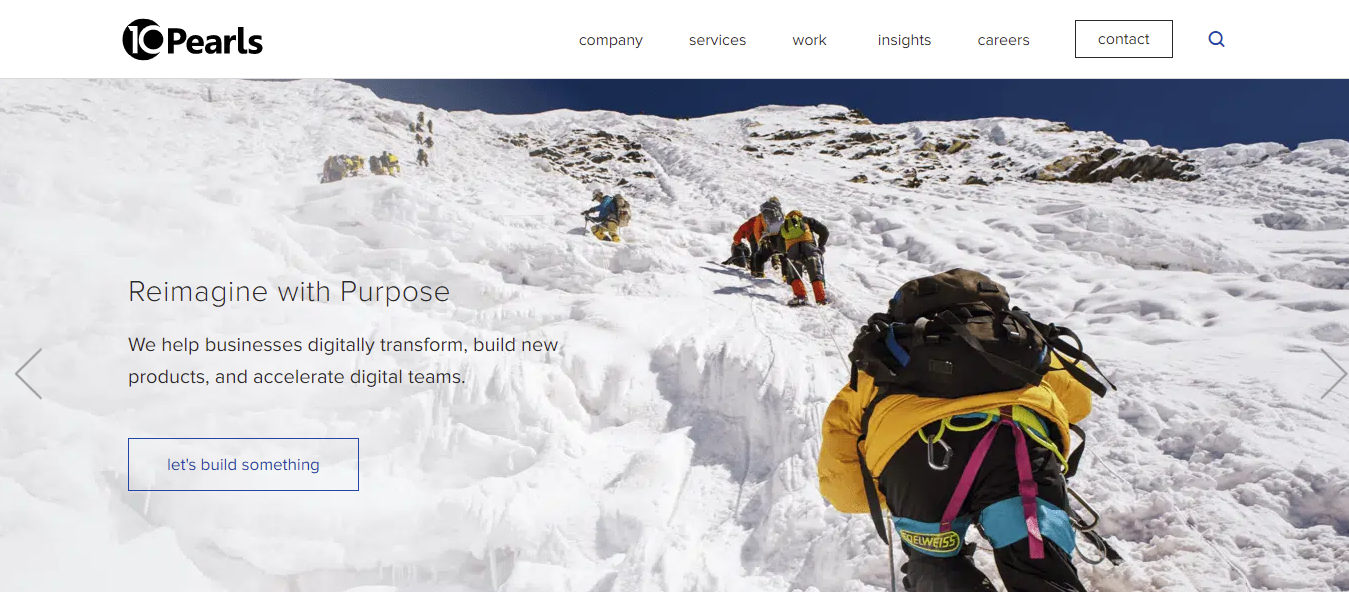 #10.SideBench
An award-winning design and development company, SideBench has proven itself over the years to be one of the leading technology partners for businesses of all scales. The company is based in Los Angeles and caters to enterprises and entrepreneurs leading new ventures.
SideBench brings together a UX-first approach and a team of experienced engineers to take any product to the next level. They have received accolades for their work and have assisted several big shots like Facebook, Microsoft, Sony, Instagram, Oakley, and more. Their aim is to transform the way humans interact with technology through their solutions.
Their service portfolio is splendid with offerings like
HIPAA-compliant product development
UI/UX development
Mobile & Web app development
System Integrations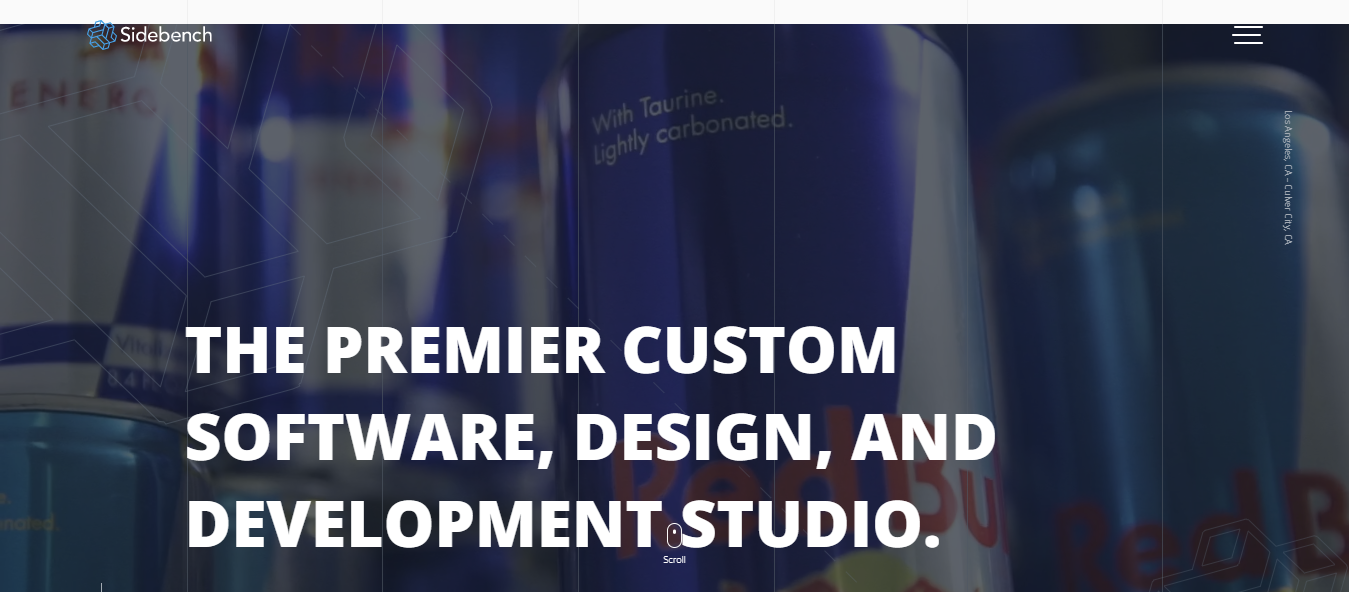 On An Ending Note
As the digital ecosystem continues to evolve, this list of top product engineering companies in the USA will become even more competitive. We've encompassed the leading tech and innovation companies for the year based on their reviews, portfolio, and accolades received in the last year. From startups to large-scale enterprises, these companies can enable businesses of all scales across the globe to build, launch, and grow their digital product.
At Classic Informatics, we are a trusted product development company that offers end-to-end engineering solutions. We have assisted startups with their prototype, enabled established enterprises to transform their legacy systems, and empowered other small and medium-sized businesses in materializing their digital product ideas.