Planning to outsource your next product development? Download our Outsourcing Costs Guide and get the complete analysis of the costs included in the endeavor. It will help you know
outsourcing costs, calculate the cost-benefits of outsourcing, and some tips and strategies to succeed in reducing costs with outsourcing.
One of the hurdles of running a business is accepting more clients without increasing your overhead cost. As such, business owners tend to outsource the work. Doing so allows them to cater to one-time projects without needing to hire full-time employees.
However, outsourcing has its challenges, too. One of which is managing a remote team.
Most of the product managers, CTOs, entrepreneurs, and even bigger organizations face similar challenges when they are asked to manage remote teams or remote developers for the development work. They are unable to manage their remote teams as efficiently as they do with the in-house teams.
However, that shouldn't stop them from enjoying the countless advantages of outsourcing. Whether they plan to get managed product development, build dedicated teams, or hire remote developers, no challenge should stop you from outsourcing. It can help you cut down development costs, hire the best experts, expand your technology horizon, and scale unhindered.
That said, we have listed six tips you can follow to manage your remote team effectively.
Set Clear Expectations
The first step to managing workforce outside of your company is setting clean expectations. That way, your remote team can figure out how they can work on the output so they can submit it on time. Meanwhile, it allows you to keep your end of the bargain.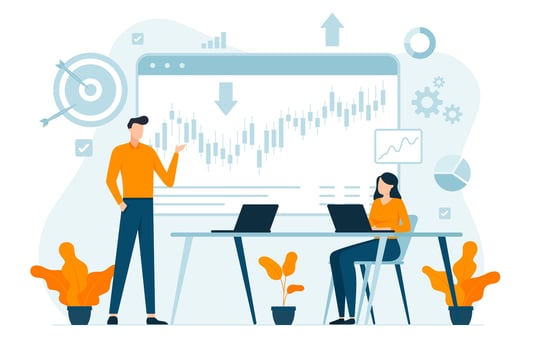 However, setting clear expectations is more than just detailing what the project involves and agreeing on a deadline. It also has something to do with your work arrangement.
For instance, does your remote team have the liberty to establish their own process? Or do they have to follow yours? Which remote tools can they use?
By answering these questions, you can rest assured that your dedicated remote team can get things done.
Respect Everyone's Time Zone
One of the challenges of having outsourced employees is that they may live in a different time zone. You are based in the United States, while your remote employee is in Australia, India, or other offshore countries.
Despite having clear expectations, the time difference can be challenging.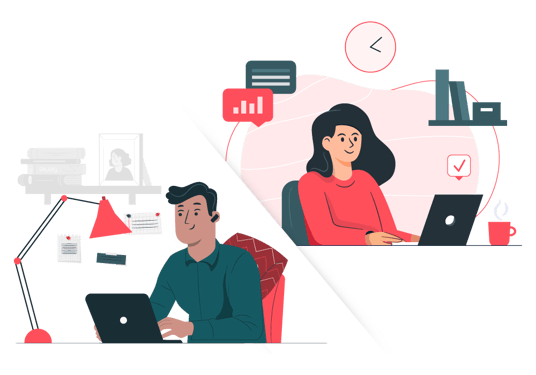 As such, establish whether a task requires monitoring. If it does, then consider outsourcing it to someone near.
If you are more concerned about the output than the process, you just need to clarify the deadline (e.g., noon GMT +8).
Meet and Communicate Frequently
To prevent things from falling through the cracks, you must set a regular meeting. Nowadays, you do not need to see each other personally to set up a meeting. That's because you can use Zoom, Google Meet, or Skype. Managing remote teams has become easier owing to the several remote tools that are available today.
You can also use project management tools like Trello or Asana to communicate, share files, and check each other's progress. That way, you would know whether your remote team is right on track.
Implement Proper Tools
Thanks to technology, we now have the liberty to work within the comforts of our homes. It also enables business owners to work with people from other countries.
However, using Zoom and Asana Software is not enough to run an efficient remote team. You need to ensure that your outsource employees have the right tools.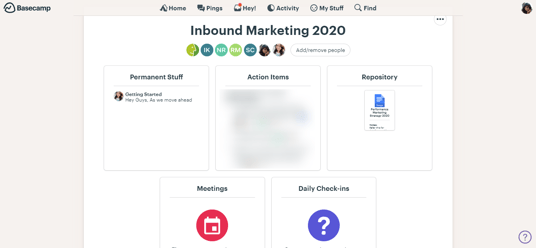 Sure, a graphics designer may have his own Photoshop or a developer may be using GitHub. But he will need access to raw files that need editing. The same thing goes for an audio editor.
If you have a remote digital marketing team, for example, make sure they have access to tools like SEMrush, Ahrefs, your social media pages, and SMM tools. Doing so ensures that they can do their job without hassle.
Be as Transparent as Possible
As idealistic as it sounds, workplace transparency allows everyone in the company to thrive. Yes, including your remote team.
That's because transparency ensures that you are clear with your expectations and that everyone is on the same page.
It also allows your employees to open up when they face challenges at work. For instance, your outsourced web developer might delay deploying the website because he is waiting for the images. From there, you can tap your photo editor and check what causes the delay from his end.
Transparency is essential because it ensures that a project will be delivered on time.
Provide Easy to Understand Instructions
Another challenge of outsourcing some of your projects is that some tasks may appear unclear to the other party. And often, time difference prevents you from sending and receiving prompt messages.
As such, always provide instructions that are easy to understand. You can also include some anticipated clarifications.
For instance, you have a team of remote writers based in India, and your content project is meant to cater to UK readers. You should clarify that the content they have to produce should be written in British English. Doing so reduces the back and forth needed and saves you time editing the content.
We also suggest giving a written step-by-step guide and a video demonstration of how things should be done. That way, your remote employees can work on the project immediately.
Conclusion
Managing outsourced employees is convenient in many ways. However, it is more than just emailing someone to do a task for you and paying him through PayPal.
Often, it requires establishing a process so that your remote team can work like a well-oiled machine. Otherwise, you will encounter delays, which can hurt your business's bottom line.
If you are thinking of outsourcing some of your projects, make sure to refer to this post. That way, you can start sending projects to your remote team without hassle.