Hiring remote developers or a dedicated team is something that irks most CTOs. But, can it beat the efficacy of an in-house development team?
The massive transition to remote working during COVID-19 was necessary for many office-based organizations to maintain operations. However, many of these companies realized the benefits of remote workers globally and, as a result, hired remote developers for the long haul.
Remote working has given rise to many organizations hiring remote developers who are struggling to find employees who meet the qualifications. Take the example of Atlas Technology Solutions, Inc, a Chicago-based technology company, that wanted to build an all-in-one platform for managing all employee needs. By hiring remote developers from Classic Informatics, the company achieved success to revamp its product that met digital experience needs from expansion, onboarding, offboarding, management, payment, etc.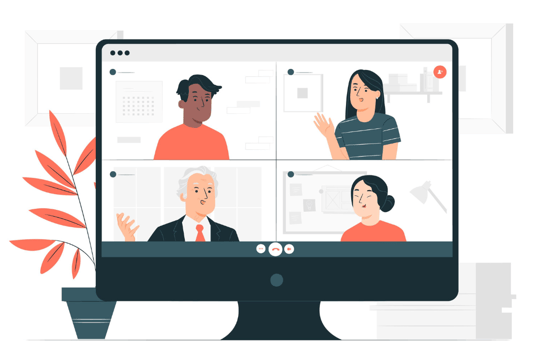 Another platform that supported remote resources is X-Team- this platform allows remote developers distributed across the globe with 100% remote work since 2006. Hotjar is another completely remote-based organization that provides website users and businesses insights to make better decisions.
And this way you are able to hold the top positions of hiring remote developers vs freelancers to stay competitive in this fast-running digital space. According to FlexJobs and Global Workplace Analytics, remote work grew 44%, and over the previous ten years, it grew 91% in the US alone. However, the complexity of hiring the right remote workforce has undoubtedly challenged CTOs and entrepreneurs. This experience has made us realize how many companies struggle to hire remote developers. Today we're sharing a cheat sheet to simplify your remote hiring experiences. It is a quick guide for you through significant factors associated with hiring remote developers, including costs, productivity, cultural fit, and a better talent pool.
Have other questions about hiring remote developers? Here are some useful resources that will eliminate all doubts:
The Secret To Hire Offshore Developers
It is essential to have the right team time and again to set yourself up for success as CTO or entrepreneur. Keeping in mind the vital points such as - size, nature, and duration of the project will surely benefit you to create successful outsourcing in India. Top companies, big or small, consistently attribute success to their teams. However, this has changed in recent years, and remote working has caught on to the imagination of forward-thinking startups and visionary corporations looking for a new level of growth. Although hiring developers remotely has both advantages and disadvantages, here are a few pro tips you can follow.
Cost-Effective Strategy tactics to hire developers
Hiring developers may seem a natural struggle if you're with a tight budget with a dream of a team of the right tech professionals. According to research by Global Workspace Analytics, organizations can save $1,100 per person per year by hiring remote developers. Top companies such as GitHub, Zapier, Skillshare, and VMware are implementing remote work models to engage with remote developers. In 2016, Dell saved up to $12million a year in office space rentals. As CTOs & entrepreneurs hire remote developers from India, it acts as a game-changer for your organization. It is one of the ways you can embrace the new employment standards to reap the benefits. During global pandemic situations like Covid-19, companies were compelled to search for talents globally to reduce overhead costs.
Pro Tips: Hiring remote developers to help you save a bunch of money and help you hire a top-level developer at a cheaper cost.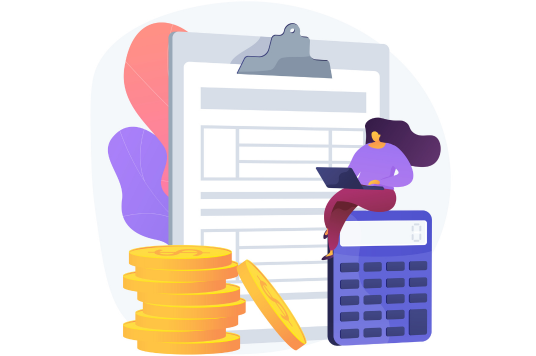 Bringing In Experts For Your Project
Most tech giants pay enormous wages, attractive perks, and comfortable working environments, whereas startups imply risks; hence it is much harder to hire developers for startups. On the contrary, offshore countries in Asia and Eastern Europe are full of skilled engineers who would gladly join your startup. If your dedicated agile teams are from another time zone, it may be difficult for you to synchronize the time when both the in-house and remote guys are online. The most common remote hiring destinations are Latin America, Eastern Europe, and South-East Asia (especially India). However, CTOs & entrepreneurs can turn this challenge into an advantage by choosing the correct time zone. For example, if your business is located in the USA, and you need to hire a professional for your time zone, you can hire React developers, who are willing to work in that time zone. Also, modern timezone management tools can help you overcome these challenges no matter which country you choose.
Pro Tips: Save time & money by hiring pre-vetted remote developers hourly, part-time, or monthly.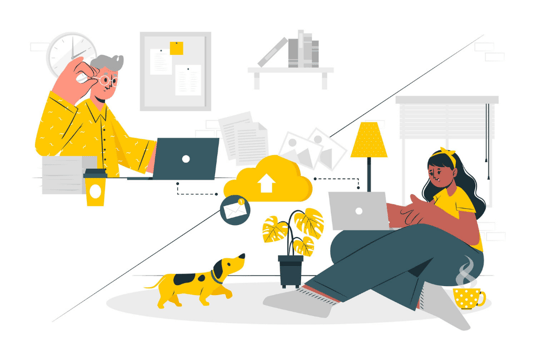 Agile Work Culture- A Game-Changing Plan To Beat Skill-Gap
Agile work culture aims to tear down the barriers to effective working that grow up in organizations. A flexible approach requires a strong team ethos and regular consultation between developers and the organization. To create an effective strategy, remote developers must adopt agile development to lay out the directions and norms for autonomous teamwork. With remote access technology, enterprises achieve mobility cost savings and attract worldwide talent, and allow people to be everywhere across the technology estate.
Pro Tips: Video conferencing, zoom calls, skype, and a few other tools allow to adopt agile culture while working on the same project giving visibility into another's world: challenges, successes, and opportunities.
Ensuring Cultural Fit When Hiring Remotely
Work culture is an essential consideration when hiring remote developers. It is often overlooked, but this point does make a difference while hiring engineers remotely. IT projects can last for several months or a couple of years; hence, hiring specialized engineers like Angular developers who match an excellent cultural fit is essential.
Pro Tips: Culture shouldn't be viewed as a barrier to effective collaboration, and it has become essential when working remotely.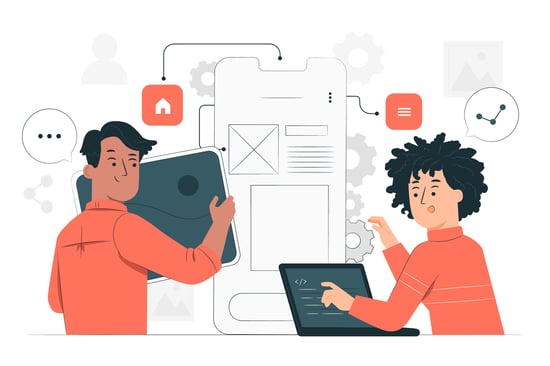 Outsourcing Developers To Scale Your Productivity
It is possible to scale your product development & deliver better with a successful remote team of developers. Here are a few valuable tips.
Tips 1: Set Clear Expectations
The first tip is to get your priorities straight by setting clear goals and objectives. It is crucial to precisely communicate when you hire Node.js developers to eliminate any confusion and ensure on-time performance of all tasks.
For example, if you expect your Node.js developer to develop a specific piece of code, give a clear understanding of your requirements, expectations, project goals, and deadline.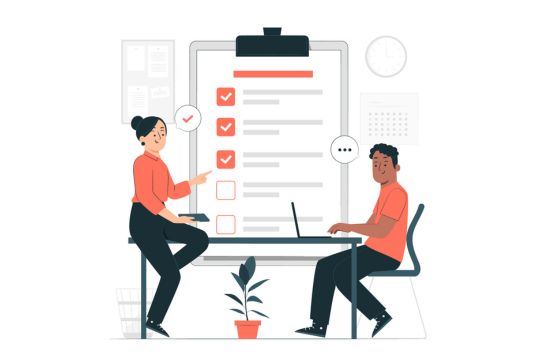 Tip 2: Establish A Better Communication
Effective communication is one of the most critical aspects when CTOs & entrepreneurs hire mobile app developers. Communicating through different channels instead of relying on a single track will enable organizations to connect with remote developers. For example, a live chat platform like Slack is excellent for quick clarifications. Also, Google Meet and Zoom are a few platforms to clear any doubts that may be unresolved with textual communication.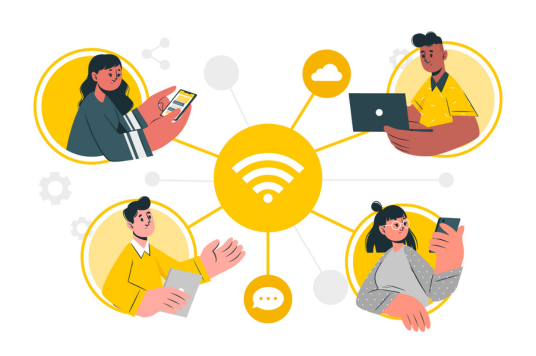 Tip 3: Keep Track Of Time Zone Boundaries
Businesses that hire remote developers for the first time need to keep track of time zones as this will benefit CTOs & entrepreneurs to organize everyday operations effectively. Therefore, using time overlaps to make the most of it will help managers keep track of regular check-ins and collaborative assignments.
Tip 4: Be Flexible
As a CTO or Entrepreneur, you should be flexible to ensure your project stays on track when hiring remote developers. Also, taking feedback from experts while you hire PHP developers will help improve the workflow and boost overall performance.
Tip 5: Non-Disclosure Agreement
NDA can help organizations to protect their intellectual property. When you hire ASP.NET developers, a signed NDA can restrict skilled engineers from sharing ideas, concepts, and projects without permission.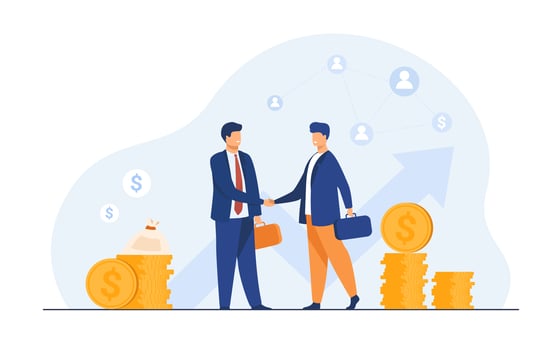 Benefits of hiring remote developers over In-house.
Planning to hire remote developers as a part of your scaling strategies? Hiring remote workers is more cost-effective and flexible than the relocation approach, helping CTOs get a lot of mileage.
Many outsourcing product development companies around the globe offer dedicated remote developers or even individual developers at affordable rates depending on your business engagement model. According to Deloitte, 59% of companies consider outsourcing as a cost-cutting tool, and Cost-effectiveness is one of the essential factors to consider when choosing between in-house vs. remote developers.
When working with in-house developers, you follow the same business engagement model- giving a fixed salary in exchange for the work done every month and repeating. But when you hire remote developers, you get more options to choose from- hourly model, dedicated remote team model, managed project model, or a combination. Thus, companies today are exploring the "remote work" style and are setting up 100% remote teams.
In-house developers have only expertise in one section of development; however, with remote developers, you get access to endless hiring opportunities and vast pools of talent from around the world who have both the knowledge and technical skills.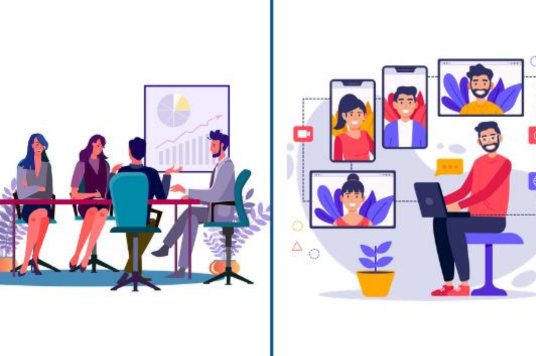 Outsourcing eliminates the hassle of attracting, finding, shortlisting, and hiring in-house developers, which means you can start on your project at the earliest. Besides, according to Deloitte, 57% of the companies that outsource developers enable them to focus on their core business operations. You can seamlessly concentrate on your core activities for accelerated growth by handing over your development activities to a third party.
Are you up to hiring remote developers?
You can hire remote developers, grow, and build strong teams with the company's learning and development plans. Offshore developers can help you save money and get your work done quickly. If you want to enhance your business with remote development talent, outsourcing to Classic Informatics will boost your recruitment effort.