Work from home has been a holy grail for decades, but times have changed, especially in the light year—-remote work is less of a sought after-perk and more of an operational standard. It has become challenging to find a company that hasn't adopted a flexible work policy. According to stats, 66 percent of companies now allow some form of remote or flexible work.
The rising popularity of remote work is not only great news for remote workers but also for entrepreneurs & CTOs looking to scale their businesses. Successful scaling strategies depend on creating a solid foundation: remote work offers such a foundation. Companies large and small can scale their businesses without interfering with talent scarcities and office spaces.
But many have their questions about scaling strategies.
How hiring remote developers can scale your business?

What Are The Top Reasons to Work with Remote Developers?

Remote developers Vs. In-house developers- Which One To Choose?

Why Build a Remote Developer Team With Classic Informatics?
The list of questions goes on! Therefore we are here to answer through our article.
How hiring remote developers can scale your business?
Finding the right remote team can be challenging for many techs & product companies who want to cope with this new normal. This article will help you understand how hiring remote developers can scale your business if you consider expanding your existing team without investing significantly. Let's look at the top reasons to work with remote developers.
Reduced Overhead & Infrastructure Cost
When businesses start to scale, fixed costs can skyrocket; resulting in financial strain. It can be devastating for a growing business still working toward profitability. When you hire remote developers, maintaining office space becomes unnecessary. That can help you save overhead costs.
American Express saved $10-15 million on real estate by allowing more employees to work remotely. Less operational costs leave room in the budget for things that matter to scaling strategies: hiring remote employees who can deliver the value your company needs. Also, with a skilled employee model, an organization can hire employees quickly without worrying about the overhead & infrastructure costs.
Have other questions about hiring remote developers? Here are some useful resources that will eliminate all doubts:
Better Access To Global Talent Pool
Apart from reduced overhead & infra costs, hiring skilled remote engineers can enable entrepreneurs & CTOs to access a wider pool of qualified developers. Rather than being limited to local talents, CTOs can hire developers worldwide. The remote developer you may be nestled in the U.K., while a virtual assistant resides on the California coast- you can employ both. Hiring developers has become less about location and more about skill sets, personalities, and the ability to deliver real value.
Also, research shows that flexible working options attract more talents in today's era. While hiring remote talents as angular developers enables you to expand your talent pool and capture the attention of more candidates. It empowers companies, especially in industries or locations suffering from skill shortages.
Increased Productivity
Free from the limitations of a traditional office, many employees find themselves more productive and better able to handle the challenges of working for a scaling business. About 60% of respondents felt an increase in developer productivity with the shift to a remote-first workplace. 42.8% believed that there had been some increase in productivity, and 16.8% felt a significant increase.
According to Owl Labs' 2019 State Of Remote Work Report, 55% of remote workers will look for another job if forced to go back to the office. Working from home allows remote developers a better schedule, reduces stress and increases productivity. To keep their flexibility privileges, remote developers will put extra effort into respecting deadlines and giving you quality results.
Enhances Scalability
Hiring React developers or other developers offer quick scalability to your business with relatively fewer risks and overhead costs. With remote developers, CTOs can hire experts with a background in niche technologies to bridge technical deficits. Whether there is a seasonal peak, business changes, or stringent deadlines, you can ensure quick scalability. When you hire remote developers to build a team of skilled engineers as App developers, they can manage various tasks from the web or mobile app development, theme customization, or a new mobile app.
Expand your In-House Team
Remote developers can expand the strength of in-house developers as they provide the critical skills and technical expertise required for your project. Hiring skilled engineers as Node.js developers can bridge the technological gap within the organization so that the in-house team can focus on complex issues.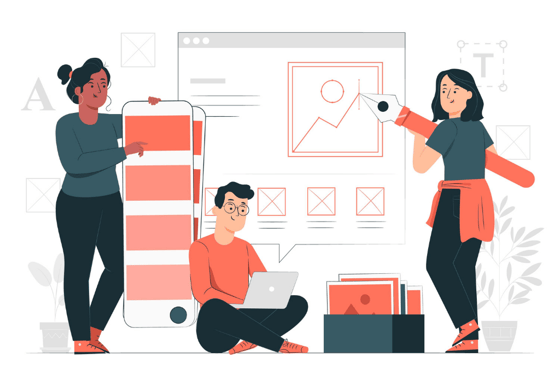 Top Reasons to Work with Remote Developers
Still, have doubts about hiring remote developers? The shift to hiring remote developers isn't as daunting as it seems. Here are a few top reasons to hire skilled engineers, from boosting productivity to lowering overhead costs.
No matter what your niche is, you may find the right talent.
According to the 2019 Developer skill Report, HackerRank, 41% of employers say that talent shortage is an issue they face when hiring developers. Great developers are high in demand, making it challenging to hire a developer if you're looking for a specific tech stack or niche technology, such as a PHP developer. Expanding your talent pool will enable CTOs and entrepreneurs to hire remote developers worldwide.
Lower Employment costs
The approx cost of hiring a full-time developer with five years of experience is $198,974 Vs. a remote developer at $107,400-$179,000. Also, hiring a full-time developer adds up overhead costs. While hiring remote developers, these expenses are in the domain of the person you hired. You may add these benefits to make your project more attractive, but there is no expectation. Compliance and payroll may be difficult for employees across the border.
Classic Informatics is a platform that simplifies the process of hiring remote developers. With Classic Informatics, you can get onboard remote developers and start working with them in just minutes.
Recommended Read:
Experienced Developers Are More Motivated
Empowering remote developers with suitable systems and a sense of autonomy will help them to be motivated. A solid onboarding process and the appropriate procedures allow fluid work and communications. Leveraging scrum and cloud technologies will enable remote developers to work without boundaries by adopting agile methodologies and increases team cohesion, knowledge-sharing, and ownership.
Avoiding The Pain Of Sponsor Visa
According to Forbes, 85,000 H1-B US skilled working visas are gamed towards tech giants. 85,000 H1-B visas isn't a vast pool to work with; however, finding the right candidate for your business is likely very difficult to get into your country. With immigration policies and the long wait for overseas applicants, this process isn't worth it for many companies. However, hiring remote developers without relocation makes the process easier on your end and cost-effective, too.
Increased Employee Retention Rate
Retaining good software developers in the current job market can be daunting. With worldwide spending on I.T. set to eclipse $4.4 trillion in 2022, the demand for remote developers continues to soar. The U.S. tech industry has reached a 13.2% attrition rate- now the highest in any segment. Developers understand their work and need a great workplace to work. Giving them the right culture and remote working space enhances growth, and productivity to attract and retain developers.
Remote developers Vs. In-house developers
To boost your organization's productivity, consider integrating more remote developers within your team or try building a remote team. Moreover, hiring remote developers is an excellent choice if you're a startup and looking to get an MVP out in the market. From expertise to quality and time to money, here are a few top reasons for remote developers Vs. In-house developers.
| | | |
| --- | --- | --- |
| Area Of Difference | In-House Developers | Remote Developers |
| Expertise | In-house developers make take more time to learn new features. | Remote Developers are experts in their field. |
| Quality | Quality may get compromised working with in-house developers. | You get a large pool of talents to choose from when it comes to quality. |
| Time | Projects may get delayed when in-house developers get AWOL or respond slow | Remote developers may fasten the process because they are specialists who dedicate time exclusively to your project |
| Money | Add-on facilities are given to in-house developers | You only pay the amount for the work done for remote developers. |
Expertise
Imagine building a new feature into your existing product, and you need a developer well versed in databases or applications. Should you continue your in-house developers to build the new feature or hire a remote PHP developer?
If you're not in a hurry to build the new feature, it wouldn't be a terrible idea to consider doing so in-house. However, if your second feature demands another technology or vision, it may take your in-house developers to speed on the new material.
In this case, hiring remote developers could be a better idea as you have access to a better talent pool. Hiring a remote developer with relevant experience cuts down the development time and resources and comes with additional benefits.
Quality
You wanted a high-quality product to build the second feature by taking the same example. However, how do you control quality for both in-house and remote development?
Coding standards are better controlled when working with an in-house team. You can set the standards and ensure that the in-house development team follows. This way, you can provide the best practices in the development process.
However, quality code comes from quality developers. Hiring remote developers as ASP.NET developers will give you access to a large talent pool in the local market and beyond it. As they are experts in their field, it enables you to speed up the process while maintaining the coding and quality standards. Also, hiring remote developers from India can help you save your development time and resources without sacrificing quality.
Time
Time is money. The sooner you launch the features of your product, the easier for you to capture the market. However, the product's launch depends on how fast your product is built.
Working with your in-house team enable CTOs & entrepreneur to communicate easily and have an update on the development work. Although it cuts down the communication downtime, projects may get delayed when people go AWOL or are slow to respond.
In contrast, hiring a remote developer will fasten your launch because they are specialists who dedicate time exclusively to your project for X hours. With clear expectations, guidelines, and dates for deliverables, remote developers will work on the core component while you are sleeping.
Money
Money is an essential factor when you have a limited or tight budget. With an in-house developer, you aren't paying extra to build any added feature of your product since the labor cost is already accounted for in your budget. However, depends on the size of your team and the budget you have to build the second feature depends if your in-house developers can create the whole new segment.
On the other hand, hiring remote developers will be affordable if you need extra help. You don't need to pay the standard benefits and pay according to the project timeline with remote developers.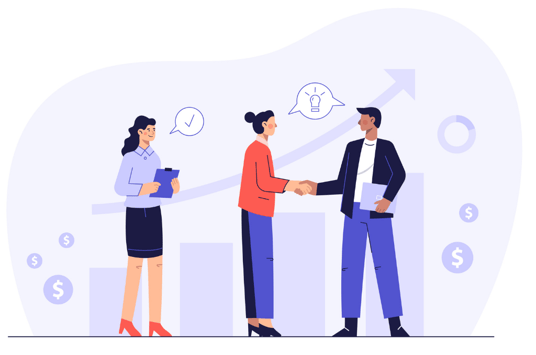 Why build a remote developer team with Classic Informatics?
Depending on your project and the partner you choose, you may or may not have the ability to interview the team you'll be working with. You've come to the right place if you plan to build your remote team or add remote developers to your existing team. With us, you can
At Classic Informatics, we encourage our partners to work with developers directly and stay involved in the project building process. We provide you with a dedicated team of the size that best meets your requirement with just the right size.
Wrapping Up
If you've always worked with your in-house team—you are in for a rather rude awakening. However, if you learn to manage remote teams, you will gain incredible benefits. Hiring remote developers may be the catalyst you need to reach new heights. A remote developer team structure improves your organization's ability to scale effectively and sustainably.