Planning to build your SaaS application? Now you can
Download SaaS Product Development Guide
and get a complete understanding of how you can get started. You can download it for free and read it anywhere, any time.
An alternative business model to conventional software licensing is SaaS, or software as a service. With a SaaS approach, developers don't sell their programs with a lifetime license or wait for next year's version to release feature updates. Instead, companies sell their software as a service (hence the name), usually through a subscription model.
Software as a service has recently been the preferred business model for IT solutions across all sectors. SaaS versions of several types of healthcare applications, such as EMR (Electronic Medical Records) or EHR (Electronic Health Records) software, are becoming increasingly popular. No wonder businesses are aiming for SaaS product development.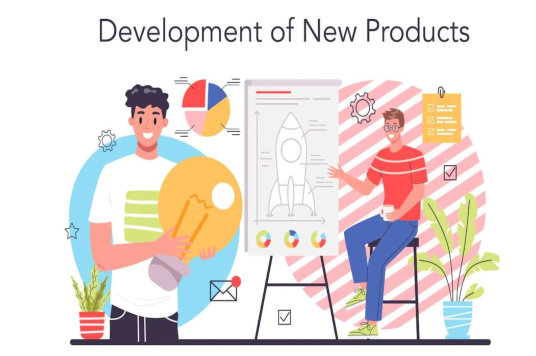 Due to the significant increase in demand for remote collaboration, services that provide the best software are still popular. The convenience and accessibility have forced organizations to adopt SaaS solutions in this competitive market. Therefore, creating a SaaS application is likely to be a great solution, and currently a skyrocketing business idea.
In April 2021, Gartner predicted that user spending on cloud products would grow by 23% by the end of the year to reach $332.3 billion, compared to $270 billion in 2020. Businesses are increasingly adopting cloud services because they want high-quality tools without having to invest thousands of dollars in their development. SaaS products don't require much investment and are one of the most lucrative ideas for Startups.
What is the cost of creating a SaaS product?
According to experts, the development of a complete SaaS product can exceed $500,000. The price will ultimately depend on the application itself and what is involved in developing it, but who develops the SaaS product can also affect the cost. You must have heard success stories of 'disruptive growth hackers' transforming small-scale SaaS start-ups into million-dollar businesses. In-house teams can be a costly overhead, making them less desirable for most startups and small businesses. On the other hand, some firms may also charge high fees, so you must choose the right agency if you outsource software development.
SaaS product development costs
SaaS product development isn't limited to the actual coding. It is something much more than that. In most cases, the SaaS cost in the form of money is spent on the required staff. These costs vary depending on the type of SaaS development team. The most experienced employees will charge more. The number of employees also plays a crucial role. The higher the number, the higher the cost, and vice versa.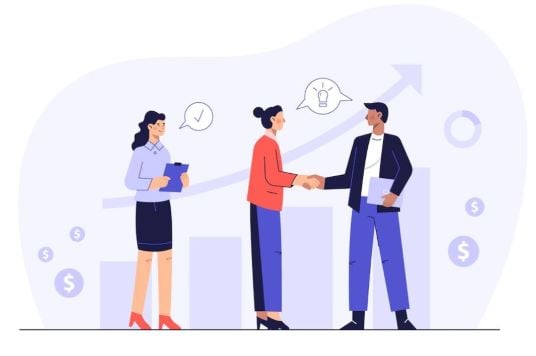 Setting a deadline for the SaaS product completion ensures that you start calculating the cost of employee exposure. To accomplish this, increase the duration by the combined hourly wage of all your employees. It is therefore clear that cost estimates need to be established about the time spent on each procedure or step. Validation, planning, UX design, and project management are some of these phases. Let's explore them one by one:
During this phase, a business analyst extracts your business needs and translates them into a technical specification. At this point, research analysis, market analysis, and surveys allow you to create a list of features needed to achieve your business goals. The planning process usually takes 40 to 260 hours depending on the complexity of the project.
The basis of a successful application is proper planning. The success of a SaaS application depends not only on using the right technologies but also on thorough market research, studying the target audience, defining the goal of your application, and thinking through the main functions. This is what you should do first when planning to develop a SaaS application.
While planning is usually the responsibility of stakeholders, you can also ask your development partner for help. An experienced IT company will offer you Business Analysis (BA) services, which will examine your case and provide you with the best solution for entry and development in the desired market. The maintenance, updates, security analysis, and more are performed by the vendor or the SaaS product owners.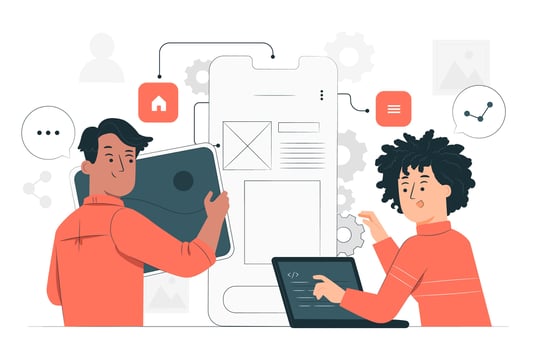 The discovery phase is about structuring your SaaS application development plans and preparing a stack of documents to help your development team build the application you want. The minimum viable product helps you gather relevant information from end-users about how they interact with the product. During the project discovery phase, the BA will set up several meetings to learn the details of your project and create documents such as:
Software Requirements Specification (SRS) – reflects the requirements for your cloud application; describes the features your SaaS application should have and the technical specifications (such as application structure and dependencies), project goals, user groups, and the scope of work, etc.
Risk Assessment and Mitigation Plan - A prediction of what risks you may face in developing your cloud SaaS application, along with ways to minimize those risks
Feature Breakdown List – A table that contains all the features you want to implement into the SaaS platform, along with the time estimates for implementing them
Cost Estimate - A spreadsheet with the estimated budget you could spend on developing a SaaS application.
These documents are only part of the outputs you will get in the discovery phase. Additionally, at this stage, the BA will help you define the optimal development team structure to build your SaaS platform within the allocated budget and timeline.
A close examination of this phase shows some form of extension from the planning step. When a significant SaaS effort is focused on user comfort, everything will seem quicker and better. It requires extensive preparations and a high degree of innovation. As initially described in the validation step, you should understand user preferences. You can also hire remote developers to help you in SaaS Product development for a great UX design.
Project management requires you to look for an experienced project manager. He is the coordinator who is responsible for any problem arising from any area of the project. It takes a significant amount of time depending on the acumen of the associated designers and developers. That's why you need to have a powerful team that won't let you down when it comes to project management. Companies can solve problems when they partner with dedicated teams.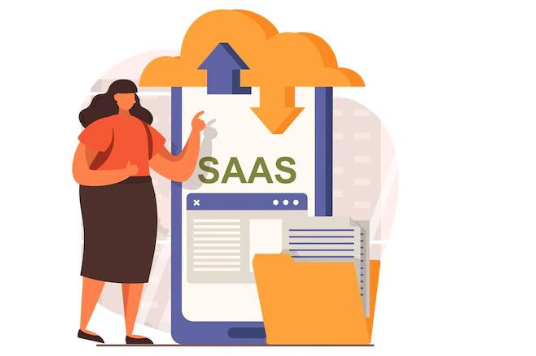 Design, Develop, Test, And Debug SaaS Applications
Cost: If the basic design has been prepared in the discovery phase, a team of two developers can implement an MVP in three months. At an hourly rate of $35, the basic calculation leaves us with a minimum estimate of $34,000. It is worth noting that lasted six months.
The task of UX/UI experts at this stage is to develop simple navigation and user-centered design of SaaS website interactions. Excellent UX/UI will facilitate frequent and long-term use of your SaaS platform.
The complex architecture of the SaaS solution is delivered using various SaaS frameworks, libraries, and development tools. SaaS components can be implemented using a third-party solution provider, in-house development, or a combination of the two. Most SaaS companies also use third-party providers to host and maintain their products. Although the adoption of remote working styles in the IT industry has been slow, the SaaS development industry is slowly and steadily adopting the new shift.
Because each provider works with a specific programming language, your software engineering team must work out the optimal combination for your product.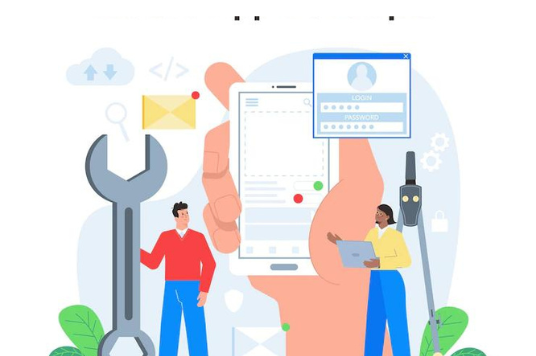 After the release of your SaaS product, maintenance can reach up to 50% of your initial development budget. To maintain your product, you need regular updates, perform regular security checks, run tests, fix bugs, and much more. The SaaS framework you choose for your SaaS Application development should be flexible as the software will continuously run updates and change according to the industry standards.
However, adding a new feature will not exceed your maintenance fees; it will add to the frontend and backend fees for developing your SaaS application.
Upcoming Trends In Healthcare SaaS
You can't have an idea one night and the day after, you will become an owner of a million-dollar business. SaaS applications in the healthcare industry aim to provide healthcare institutions with several ways to improve operational efficiency and increase productivity. SaaS application has already become popular in the healthcare sector and has provided numerous benefits. It is likely to dominate the sectors in the coming years. There are various upcoming trends in Healthcare SaaS that can facilitate this growth.
Healthcare SaaS is going through several new developments:
Artificial intelligence (AI)
Vertical SaaS
Pay-per-use model
Integration in existing systems

Conclusion
Cloud applications are not a solution for every business case, but the SaaS model has quickly gained popularity due to its benefits to both consumers and application developers. If you want to build a SaaS platform, the six-step development journey will help you enter the market with a high-quality product.