Planning to build your SaaS application? Now you can
Download SaaS Product Development Guide
and get a complete understanding of how you can get started. You can download it for free and read it anywhere, any time.
Gone are the days when businesses used to buy software programs and install them on computers. SaaS, or Software-as-a-Service, is a business strategy, and a product offering, that is gaining popularity by the day. The pandemic has proven its benefits-from higher strategic value to customizable solutions; it better be a SaaS product if you're in the digital product business.
SaaS products don't require much investment and are one of the most lucrative ideas for Startups. SaaS products are highly scalable; however, building good software around a helpful idea isn't cheap. Gartner predicted in April 2021 that user spending on cloud products would rise by 23% by the end of the year, reaching $332.3 billion compared to $270 billion in 2020. A SaaS business doesn't need to invest in equipment or products like other businesses, so building a SaaS product is hardly cheap.
If you're considering SaaS product development, this article will help you find the cost of building a SaaS application.
We'll also find here answers to questions such as
What Is SaaS Application Development?
What are the main components of SaaS products?
What Influence The Cost Of SaaS Application Development?
How Much Does It Cost To Build A SaaS product?
Region-wise cost of SaaS Application Development
Advantages Of Outsourcing SaaS Application Development
What Is SaaS Application Development?
With the launch of the internet, Application service providers that deliver software to users on a subscription basis have been popular. ASPs allowed users to subscribe to the application and associated functionalities by following a usage-based pricing model. Although it was a breakthrough, ASPs weren't successfully reducing IT costs. Thanks to cloud computing, the rise of cloud applications have facilitated enterprises' development time, cost, and effort.
It is a software licensing and distribution model in which the central application is hosted on the cloud and maintained by a SaaS developer. SaaS is one of the critical components of cloud computing models marketed to B2B and B2C users. A recent market report states that the global SaaS market will reach $208 billion by 2023 from its $152 billion benchmarks in 2021. Therefore, it nicely explains why businesses are inclined toward SaaS application development at an increasing rate. Some popular Saas products are Netflix, Office 365 suite, and Google workspace. And so next, we are going to walk you through the main components, cost, and more about SaaS application development.
Key Features
SaaS is one of the critical components of the cloud.
The SaaS market will reach $208 by 2023
Some examples of SaaS products are Netflix, Office 365 suite, and Google workplace.
Still, have questions?
Read our complete Outsourcing Costs guide to know outsourcing costs, calculate the cost-benefits of outsourcing, and some tips and strategies to succeed.
The Main Components Of SaaS Application Development
The SaaS Application development has been divided into different stages or principal components. And each step or feature has its purpose or goal. Let's have a look.
Gathering & Analyzing Stage
It is the first stage, which is similar to traditional software development. The main goal of this stage is to take a real problem and turn it into a solution for multiple issues. Gathering and researching your targeted audiences is essential to meet this target. Knowing their pain points will help you build your SaaS-based products.
"Don't find customers for your products; find products for your customers," said Seth Godin, one of the best marketing gurus.
Creating a well-defined customer profile is essential whether you're a startup or an established SaaS company. It is the first step to defining your brand and determining your potential customers.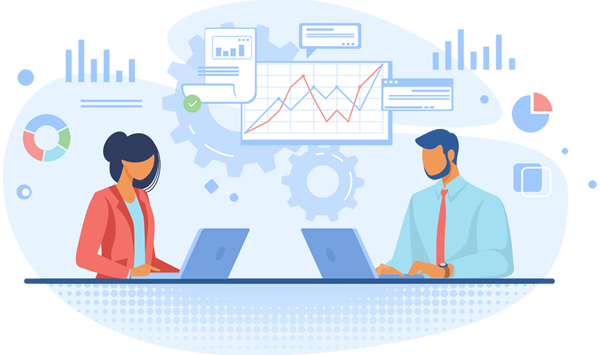 The most successful SaaS companies know in and out of their customers as you can't create a great product without knowing your ideal customer. So, how do you know about your perfect customer?
One of the best ways is by using a persona. Personas are fictional characters that define common traits making your ideal customers. With the help of feedback, interviews, and surveys, you can describe your target customers and how your product can solve their problems.
Planning For The SaaS Application Development
After the research stage, the planning stage is essential for your SaaS application Development. The planning stage may be difficult before the first release of the product. The basic steps involved are:
Planning the idea
Designing the MVP
Testing the initial product on customers and knowing their response
Creating channels for communication with your users
Conducting Beta Testing
Developing The Minimum Marketable Product
Launching the final product
The success of your business depends on how fast you can get through these stages of the SaaS development process because this stage helps you understand what should be done to develop your idea.
Determining The Price Model
During this phase, should complete all significant architecture and price. Although pricing model specification isn't a simple matter, you not only need to solve customers' business challenges but also charge a fair fee.
Determining the price model should be based on ideas and market research. It is essential to conduct customer research before deciding on a pricing model because a lot depends on how the product solves the needs of your potential customers and how much they are willing to pay for your product.
Also, charging too much may force your new customers to prefer the competitors' solutions, and the adoption of your SaaS product may stagnate.
Developing And Testing The SaaS Software
This phase contains the triumphant SaaS product development story, including an MVP chapter. The MVP is a version of your SaaS application with essential features, including grabbing users' attention and collecting their feedback.
Large companies and startups use MVP as a starting point for their successful SaaS product development. It will fast-track the market release of your SaaS product, reduce SaaS MVP development costs, test the demand, and provide you with a clear understanding of your assumptions' accuracy. The sooner your customers give your product feedback, the higher the success rate, and you can save on MVP costs.
However, MVP isn't a version with minimum functionalities. But the least resource-intensive tool for validating the economic feasibility of your business idea.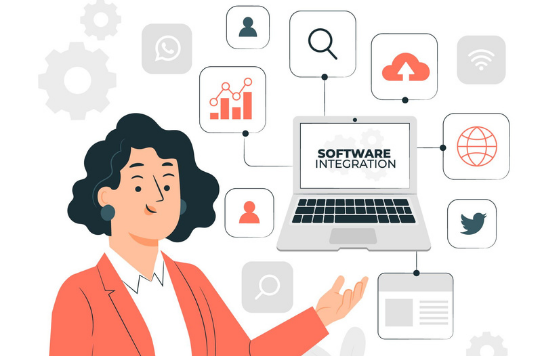 Maintaining Your SaaS Application Software
This stage is mainly for deploying your product and maintaining the application. After the release of your product, you must timely update your software to keep the support calls minimum and increase the digital experience of the user.
Your product management team should understand the end-users need, collect & prioritize their requirements from the business standpoint, and ensure that they are quickly developed.
This way, you can increase your customer profile and grow your database while increasing your revenue.
What influences its cost after gaining knowledge about SaaS application development's components? Let's have a look.
What Influences The Cost Of SaaS Application Development?
Before knowing how much it costs to start a SaaS company, it is essential to know the final cost, which depends on various factors.
Scope Of The Project
Technology Stack
Team Collaboration
Developer's Rate
API Integration
Overhead Costs
Let's talk about each of these in detail.
Scope Of The Project-
The project's scope is determined at the planning stage, as it depends on the platform used for the product, the target audience, and the business goals to fulfill your SaaS product. The scope of software MVP is crucial to understanding and calculating the complete costs of SaaS application development.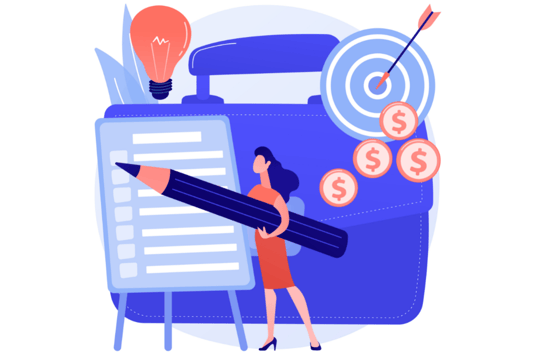 SaaS tools have a smaller scope than SaaS platforms, which are meant to solve one or two issues. While SaaS platforms comprise multiple platforms, their content is more. MVP is a SaaS tool you can enhance to a platform as needed.
Technology Stack
Many technologies are faster to work with; therefore, choosing the right tech stack also increases the cost of the SaaS product. However, the functionality of these tech stacks costs much more than the technologies themselves.
Using complex features will take longer to build and have a higher risk of errors. It is better to prioritize the features and develop the essential ones to optimize the cost.
Team Structure
The structure of the team and your interaction with your in-house or remote team also influence your project's final cost. Hiring an in-house team is expensive as you must take care of expenses like taxes, workspaces, equipment, sick leaves, etc. Finding a specialist and employing them at a competitive salary is also daunting.
Collaborating with remote developers or hiring a remote team can minimize your costs. Partnering with a SaaS development company like Classic Informatics provides you with a ready team, and you pay only for the number of hours they put into developing your SaaS platform.
Developer's Hourly Rate
Although the developer's hourly rate influences the final project cost, it depends on the region you're hiring the specialist. The same functionality of the same quality SaaS product can be developed for $40,000 or $100,000, depending on the place and the developer's skill.
Location matters a lot as the developer in India may charge $35 for an hour, whereas in Ukraine, it's $40-$45 an hour. The web developer in the USA will charge $150 per hour. So the average cost of a SaaS product will differ in various parts of the world.
API Integration
APIs are an integral part of any SaaS application development, as it is used to accelerate growth and improve the user experience. While building a SaaS product, you need both internal and external APIs. Internal API acts as a glue between your software components, and external API allows you to integrate your product with third-party services.
Overhead Costs-
Your final cost doesn't end with the release of your SaaS product; there are many overhead costs.


Marketing & advertising allows you to attract potential customers to your SaaS platform.


Legal costs are essential, especially if your SaaS product is finance or healthcare-related.


Updates of software regularly avoid security and user experience issues and increase your subscribers.


Technical Support enables you to check your product regularly and allows you to fix any bugs in the future.


Customer Support helps you give proper customer support and sell your product as per their needs.


Staff Training is essential to train your staff when you add new features to your
How Much Does It Cost To Build A SaaS Application Software?
The cost of the SaaS product will depend on the hiring team and the complexity of your project. In this section of our article, we have breakdown the SaaS development process with an estimate of each stage.
Planning & Discovery
During this phase, the business analyst extracts your business needs and turns them into a technical specification. At this point, research analysis, market analysis, and surveys enable you to create a list of features required to achieve your business goals. The planning process usually takes 40 to 260 hours, depending on the project's complexity.
UI/UX Design
UI and UX in your SaaS product development must be intuitive and reflect the peculiarities of your target industry. You must use the terms and symbols related to your target industry.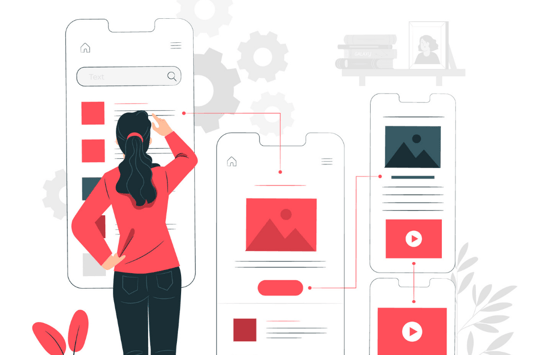 The time required for UI and UX design depends on your project's complexity and size. Usually, it takes three to four weeks to design UI/UX, and the average cost maybe $15 to $40 per hour in European countries, whereas outsourcing to India, it's $15 to$30.
Frontend Developer
Once you know what functionality you need for your SaaS product, it's time to choose the right tech stack. You can hire a dedicated developer, or your in-house team may help with several solutions to meet your individual needs.
However, the time to complete your project depends on its complexity and size for a front-end developer. The average hourly rate for remote developers in India can be anywhere between $15-$40.
Also, remember that every step of the product development process requires quality assurance and project management; therefore, you'll also need to pay for these specialists' time.
Backend Developer
Building the server-side of your SaaS software development can take different amounts of time, depending on your strategy. You can either develop your backend from scratch or hire backend developers for building it or even use a backend as a service product, which will reduce the development time.
Although building your server gives you more flexibility, using a BaaS product makes you dependent on a service provider's infrastructure.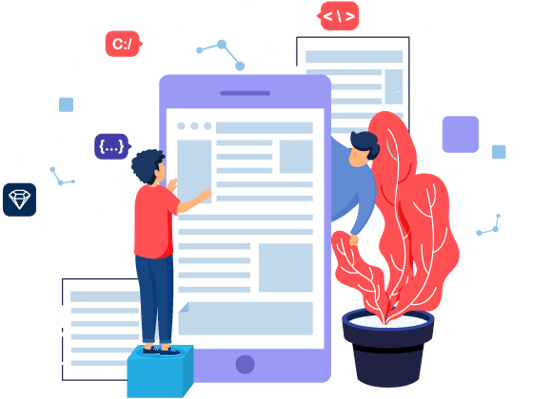 BaaS is great for an MVP as you can build your server as required. Building the backend usually takes up to 800 hours and costs around $20 to $45 in India.
Maintenance
After the release of your SaaS product, the maintenance can reach up to 50% of your initial development budget. To maintain your product, you must regularly update it conduct regular security checks, run tests, fix bugs, and many more.
However, adding a new feature won't exceed your maintenance charges; it will add to the frontend and backend charges of your SaaS application development.
Now let's know region-wise charges for your SaaS product development.
Cost Of Outsourcing SaaS Application Development?
If you're planning to outsource your SaaS application development, you must get a reasonable quote from your MVP partner. Of course, you don't want to compromise on quality, but outsourcing will automatically be more cost-efficient than hiring new internal team members.
The cost of outsourcing software development varies and can depend on the region you choose to hire from as well as the experience and expertise of the team.
Here are some ballpark figures for the average pay ranges for outsourcing your SaaS product development needs:
Senior Software Developer: $35-$40 per hour
Junior Software Developer: $25-$30 per hour
Project Manager: $45-$50 per hour
Business Analyst: $40-$45 per hour
QA Engineer: $30-$35 per hour

UI/UX Designer: $35-$40 per hour
Why SaaS Development Outsourcing Is A Smart Choice?
Outsourcing is a smart choice as it enables you to hire the best specialist for your project at a lower cost. It allows you to complete your project smoothly and in a shorter time frame.
Let's explore the details to understand why SaaS outsourcing will be best for startups and other organizations.
Saves Your Time & Money
Outsourcing product development is large-scale and often has multiple components. Thus, developing an MVP with limited features is complex and requires a skilled engineer.
Outsourcing SaaS development will enable you to access cross-functional teams working to build the product using cost-effective methods. It saves your time, restricts you from getting into the nitty-gritty of finding suitable developers, and saves you money. Once your development work is in place, it frees time to focus on other essential business operations.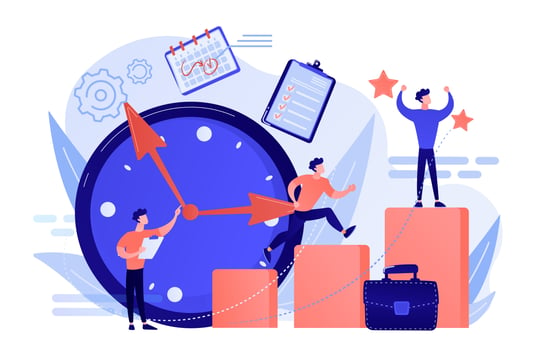 Allows You To Work With An Experienced Team
Outsourcing your SaaS development enables you to hire a specialist who knows how to manage product lifecycle and data. This remote development team comprises specialists who can navigate product development, keep track of the latest technologies, and design the best-suited product for your business requirements.
Experienced members from the remote team can run development work smoothly and systematically. They have skilled remote developers and architects with experience defining strategies, project managers to steer the ship, and senior developers with relevant technical expertise. You can also hire remote developers from India to build your SaaS product with complete expertise while also saving on cost.
Speeds The Development Process
Choosing a remote dedicated team for your development project is wise to complete your SaaS development on time because remote teams have assigned project managers to monitor the development process and technical experts to guide them.
Also, you don't need to hire or onboard expertise for different development work and pay them more to speed up your project.
Scale Your Product Development
Enhancing your product with new features is essential to remain in this competitive market. Therefore, hiring remote developers to build your team can give you a better chance of implementing timely features and quickly meeting market demands.
Are you ready to outsource your SaaS product development?
As you've decided to outsource your SaaS product development, using the proper checklist is essential in this competitive market. It is a strategic move that helps you save on development costs.
However, choosing the right SaaS development partner can benefit you more before signing on the dotted line. At Classic Informatics, we have been a development partner for several startups, product companies, and small & medium enterprises.
Whether end-to-end SaaS application development, hiring remote developers, building dedicated development teams, or building development centers, we help enterprises with fusing technology to create outstanding products. You can join hands with us today to learn more about how we can help your SaaS business to grow.