Have you been waiting for the release of Drupal 8 since Drupal founder, Dries Buytaert, announced its scheduled launch in December 2013?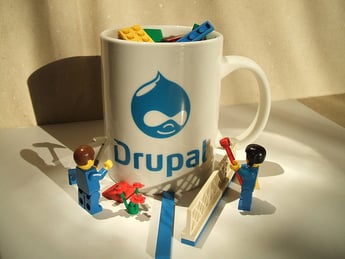 Image credit: Flickr
Of course, you are still waiting for the release of the Drupal 8 final version, even though the Drupal 8.0.0 Beta 1 version was released in October 2014. The anxious wait for Drupal 8 is justifiable since it is after all Drupal, which is easily one of the most popular CMS technologies in the world. You will be delighted to know that the latest version of this open source web Content Management System (CMS) is even more flexible than before with more than 200 new features and improvements in comparison to Drupal 7. It is bound to improve the efficiency of the CMS platform being implemented by all types and sizes of organizations whether it is a small non-governmental organization or a Fortune 500 company or a high-profile organization like Whitehouse.gov. In this article, you will be provided with an honest review of Drupal 8 and its features. Having used Drupal for developing many custom websites, we will share useful experiences about this open source CMS platform.
1. Mobile-First Approach
To cater to the growing demand for a mobile-friendly experience, Drupal 8 adopts the mobile-first approach by ensuring that all its built-in themes, admin pages, and new admin toolbar are mobile responsive. You need not worry or search for ways to ensure the mobile-friendliness of your website.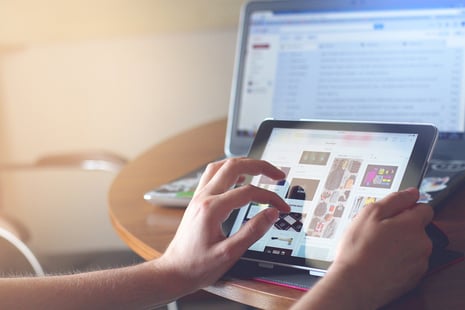 As part of the new admin feature, we were thrilled to see a mobile-friendly "back to site" button in the toolbar, with which you can navigate back to the last visited non-admin page. Another improvement is the light-weight admin theme which ensures seamless admin access via your mobile phone. The presence of industry standard HTML5 in Drupal 8 goes a long way in ensuring websites and associated functionalities are mobile friendly. Your website will now be powered with appropriate native input tools on mobile devices for fields like date, email, telephone number and so on.
2. Improved Multilingual Functionality
The multilingual module empowers you to translate phrases in different languages for display on your Drupal website. Through this improved feature of translating anything within the system, utilizing built-in user interfaces, it now becomes extremely easy to maintain any multilingual website.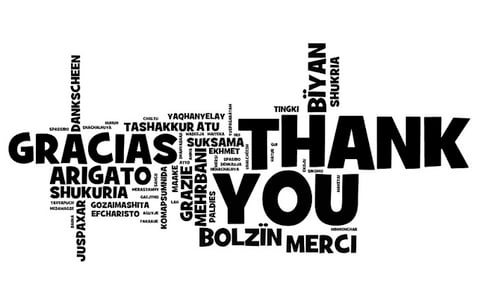 Image credit: Flickr
This module also offers block language visibility, especially if your website has more than one configured language. The previous Drupal versions allowed visibility settings based on content types, paths, user roles and so on, but not for languages. With Drupal 8, you can now easily swap out language specific content using block visibility. A good example is having separate menus displayed in different languages via blocks. You now also have "Views" with language filtering for built-in content that allows you to get customized views for specific languages and apply dynamic language filtering for pages.
3. Easy Content Editing
One of the first changes noticed with Drupal 8 is the fact that we can now select a date value in the "Authored On" date field, instead of entering values in a blank text box. There is also no two-step process for browsing and attaching images. You furthermore get CKEditor, an HTML text editor, that acts as Drupal's default WYSIWYG editor, but which further simplifies web content creation by offering word processing features directly to your website pages. We were pleased to realize that we need not use the full edit form and instead made use of the in-place content editing feature that allows you to change the content using "quick edit", without going to the other page. Drupal 8 empowers you to deploy the content as you want and where you want it.
4. New Theme Engine
You get access to Twig, which is a flexible, secure and fast template engine for PHP. The templates are compiled with an easy-to-learn syntax for optimized PHP code. Twig consists of a sandbox mode to test non-trusted or new template code and thus helps to enhance security. With Twig, it is now much easier to design good looking and appropriately working Drupal websites.
5. Easy Customization
In earlier versions of Drupal, Views was available as an add-on module, but now it has been integrated within the core CMS of Drupal 8. This helps non-technical persons to easily customize the front page, listing blocks, admin pages, filters and so on.
6. More Field Types
You now get more field types and you can attach fields to different types of content like email, telephone number, date and link. You can create customized contact forms by attaching fields to them. This has proved to be really helpful to us, as in the past many of our clients have expressed their desire to have different types of fields in the "Contact Us" form on their websites. It is now also possible to get comments on products as comments are available as fields. All in all, the upgrade to Drupal 8 from Drupal 7 is quite comprehensive and aimed at making things much simpler and easier for users, web developers, site builders and everyone who will be using it. It is a very big update and, as far as our experience of designing and developing Drupal websites is concerned, the new features and improvements are sure to give a major uplift. However, to utilize the full advantage of it, we advise you consult with a Drupal specialist who has extensive experience in the setup and management of Drupal. So, have you used Drupal 8 yet? Do you have any points to share? Please feel free to leave your comments below and thanks for reading!