Planning to outsource your next product development? Download our
Complete Guide To Outsourcing Product Development
and get the complete analysis of the outsourcing situations, advantages & cost included in the endeavor. It will help you to calculate the cost-benefits of outsourcing, and some tips and strategies to succeed.
Hiring remote software developers is no longer just an alternative to fighting the pandemic. Companies globally have realized that flexibility in the business and a good work-life balance can help them grow their businesses quickly. Hiring managers employ remote software developers globally to access the best talent.
However, hiring international remote workers can be tricky because companies may overcome several challenges to find the best people.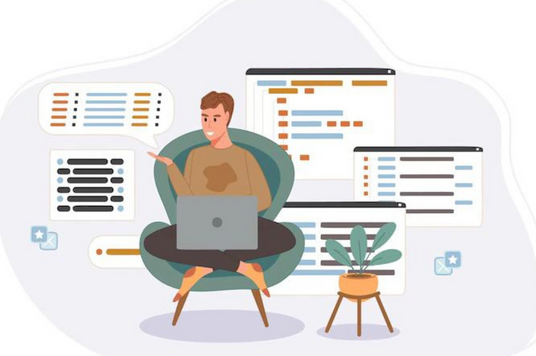 This post shares five common mistakes companies should avoid when hiring software developers.
Mistake #1. Hiring Based on Convenience & Face Value
The 2020 pandemic has forced organizations to hire remote developers, and adapt the remote working lifestyle. Filtering candidates by their CV alone can't sell you to professionals. Creating a resume outline with mentions of degree in a relevant field does not always reflect a candidate's ability and is an unreliable factor when hiring remote programmers.
Therefore, along with the request to continue them, other tests will help decide whether the developer should take the next step. Don't be put off if a candidate can't improve their application with the necessary technical knowledge.
Anyone can provide a professional profile, showing their work and technology as an example. What matters is the quality of their work, who they are, and how they do business. You must conduct an interview and research process.
One of the most common mistakes when applying for a remote job is rushing to an interview. Especially for remote interviews, a mobile phone is essential. With the right questions, you can get a feel for how the person fits into your team and goals. Evaluation should include their ability to produce quality work and meet deadlines. Understanding their work habits, how well they perform their tasks, and how well they communicate is also important.
A paid job search is better than a long-term job offer. At the end of the month, you can do a final review and assign a permanent position. Their work will confirm or not your first impression, giving you a clear idea of ​​the commitment and willingness of the employee to work.
Mistake #2. Failing to conduct a proper tryout
Tryouts are an important element when hiring new developers; abandoning them entirely is a mistake itself. After all, you can't hire a software engineer based on their credentials alone.
However, not all companies conduct tests in the same way. A common mistake when hiring developers is to compromise. Allowing developers to showcase their branding knowledge and skills will help you find the most qualified.
It is also important to remember that high developers are not expected to work, so they will refuse to take tests that they know are not relevant or too long.
Although the need for high-quality jobs can determine who is most qualified, they are more likely to discourage candidates and reduce the quality of the hiring process. If you show that you respect the time of the developers, your company will be more attractive.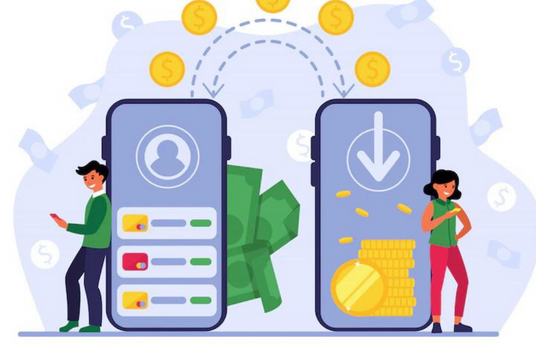 Mistake #3. Not preparing employees for remote work
Independent professionals are business owners; they have the tools they need to dive into a project and start production. However, some employees may be new to remote work, so they are not ready.
Many help immigrants find jobs now search for opportunities by using phrases like jobs near me hiring now. However, with the rise of hybrid work arrangements, it's important for employers to prepare their employees to be effective in both in-person and remote work environments
You can set your employees up for success by giving them a good workspace and access to collaboration and communication tools. In that case, consider giving employees a budget for:
Office equipment
Especially if your business requires specialized hardware or software, offer employee incentives. Even basic items like a monitor, Wi-Fi router, and noise-canceling headphones can pay off your investment. Giving benefits to the customers through WooCommerce pre-orders and other plugins of the kind.
Coworking spaces
Sometimes employees can be more productive outside of their homes or the nearest coffee shop or co-working space. In addition, if remote workers meet with other team members, customers, or clients, they will appreciate having a professional opportunity to conduct business.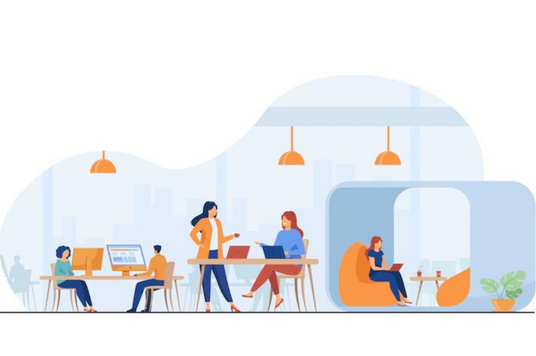 Internet connection
It can help with a person's partial or full monthly payment to ensure they have enough speed and Internet reliability to meet their work needs.
Have other questions about hiring remote developers? Here are some useful resources that will eliminate all doubts:
Mistake #4. Mode of payment
The approx cost of hiring a full-time developer with five years of experience is $198,974 Vs. a remote developer at $107,400-$179,000. Also, the rise of fintech tools and borderless payments has made companies forget that how they pay international workers is just as important as how much they pay. Some of the most popular payment standards are active or non-compliant in all countries; for example, PayPal is limited in many places.
And while some employers prefer to pay individuals in cryptocurrencies, bitcoin is banned in many countries. There is also the issue of variable rates and base fees, which can result in companies underpaying teams if they are not verified before choosing a payment method.
Companies must ensure that the way employees are paid is transparent and identifiable - to both employees and management - and that appropriate cybersecurity is in place when using digital platforms to protect people's financial information. working with companies. Data breaches, in addition to non-compliance, will be a nightmare for any organization. Depending on the country, businesses may also need teams to sign data protection agreements, such as for the EU.
Mistake #5. Hiring from freelance platforms
Businesses like to hire freelance software engineers for projects as they don't pay much and get the job done.
Many people think that it is easy to find talented independent developers on a freelance basis. However, the reality is that independent advertising is confusing and not focused on a specific situation. Therefore, they are not able to attract skilled people with computer experience.
The developers you find in these freelance ads can focus on completing your project and getting paid for their work instead of integrating into your company. Also, they may not care too much about general aspects of your business like your branding, etc.
If you want to hire remote software developers who will be with you for a long time, hiring on specialized media is not the best solution. With a platform like Turing that specializes in helping businesses find and hire remote software developers over the long term, you'll be more likely to find developers who understand your company's culture.
Before proceeding further, here are a few more articles to help you avoid costly mistakes.
Final Thought
The remote hiring process is essential for finding the best talent and building positive and lasting relationships with employees. By avoiding these 5 common mistakes, remote work negotiations can be fun for both of you.
By understanding that remote workers work differently from traditional on-site workers, and by being clear about what you're talking about, you'll be able to hire the best people for the job.
Improving your hiring process and communicating with your team will help you avoid repeating the same blunders. Plus, a bad paycheck can teach you how to find what you want next time!