Last updated on 2nd November 2021.
Building a strong team of expert talents is the first pillar of a tech-based company. Be it a product startup or a well-established business, all it needs is a group of talented developers who deliver their efforts best and let you stay ahead of the competition.
With the remote revolution being unstoppable, companies of all sizes are exploring the "remote work" style and are seeking the best remote talents across the globe.
However, hiring the right remote workforce can be turmoil for many techs & product companies who have never worked remotely and found it hard to cope with this new normal.
The way digital space competition is increasing at a skyrocketing speed, it becomes imperative for CTOs & entrepreneurs to think out of the box and look for remote developers from overseas, but thriving outsourcing locations like India, SEA regions & more.
Have other questions about hiring remote developers? Here are some useful resources that will eliminate all doubts:
If you are still in two minds about reaching out to a global talent market, this article will guide you through each step of the hiring process for remote developers.
Why are Entrepreneurs Shifting Their Interest Towards Remote Product Development?
Remote product development can offer entrepreneurs exceptional advantages and help them gain a competitive edge in the market. Remote product development is the present and persistent reality and we all have to accept it. Hiring remote developers for your SaaS development besides comfort has fueled the onset of outsourcing.
If you still have doubts, here are some reasons why most companies are opting for remote product development and so should you.
Constant Development
The remote teams tend to work round the clock and belong to different time zones. Also, remote development tends to come with much lesser distractions because of the unwanted breaks and active work culture. Remote development facilitates constant product development with expert talents.
Flexible Working Hours
To achieve the greatest level of productivity and quality, remote developers follow a specific work schedule. This means you can focus on core business issues. So this turns out to be a win-win situation for both organizations and remote developers.
Greater Engagement
According to research and surveys, it has now been proven that remote developers are a lot more engaged than people working in offices. Remote developers generally feel a lot connected with the help of modern video conferencing platforms who tend to work in an office environment.
Expanded Development Abilities
There is a greater possibility of you hiring remote developers from India at a very affordable price when going remote. The development capabilities are much higher in remote teams as compared to in-house professionals. They get more time to adapt and update all the changes required to survive in this competitive industry.
Expanded Market Reach
Through remote collaboration with developers in different geographical regions of the world, you can expand the market reach indirectly. As your partnered remote developers are engaged closely with your startup, they act as brand ambassador who promotes your products to potential customers.
Easy Access To The Global Workforce
Things are all different when you plan to hire remote developers for remote product development with skilled and brilliant minds across the globe. This can be considered as the topmost benefit of hiring remote developers. The experience has made CTOs realize how they're struggling to hire remote developers. Using a cheat sheet can simplify your remote hiring experiences.
Improved Productivity
Those who worked in a remote development environment tend to be happier and more productive compared to those who worked in the traditional office setup.

Factors To Consider Before Hiring Remote Developers
Remote development can be fruitful if you analyze your business requirements effectively. It helps you align your goals with the remote developer's capabilities and plan for streamlined communication. While hiring remote developers, make sure that you should keep in mind the below-mentioned pointers to make your remote journey smooth.
Clearly Describe Your Development Needs
Before hiring your remote partners, you must identify your development needs as it will help you decide what kind of resource you need. You can either hire an entire dedicated remote development team or choose to engage remote freelancers based on your business requirement. Also, ensure how skilled and experienced developers will be required to complete your product development fast and efficiently.
Thorough Remote Developer Screening Process
Hiring a remote developer is not as easy as we think. You must understand the competence and dedication of a remote developer. Developing a remote developer thorough screening process with technical interview sessions will help you evaluate a developer's capabilities.
Streamlined Communication Channel
The biggest challenge during remote development is communication. With different time zones, distinct work schedules, and language barriers, collaborating on a project can be quite a hassle for you. This will help you be more efficient in managing a remote team and get maximum results when you outsource web development services.
Flexibility & Scalability
It is better to be flexible and scalable when remote working. When an expert remote developer comes on board, he will fill your project with his creative ideas and suggestions. The remote team can even think of some creative ways to incorporate flexibility and scalability in your project.
According to the US Bureau of Labor Statistics, software developer job vacancies are expected to grow by 17 percent between 2014 and 2024.
A Step-By-Step Process On How To Hire Remote Developers
Here is a step-by-step process that entrepreneurs can follow when hiring remote developers. Have a look into it.
Step1: Write A Targeted Job Description
When writing a remote developer's job description, first determine who your ideal candidate is. What kind of skills and expertise do you want the candidate to have? Clearly describe the tech requirements in the remote developers' job description. Also, do mention that you are seeking remote talent overseas.
Step 2: Search Candidates On Remote Job Portals
Start advertising your remote job. Your job ad should include the key points clearly describing your requirements. Several online remote jobs platforms such as remote.co, Upwork, and freelancer are there to promote remote positions. You can go through all the remote job positions over the sites and select those that fit your business requirements.
All you need to do is to post a job profile on the platform, and it generates a shortlist of independent professionals based on your project requirements. You can select the candidate from the list that satisfies your requirements.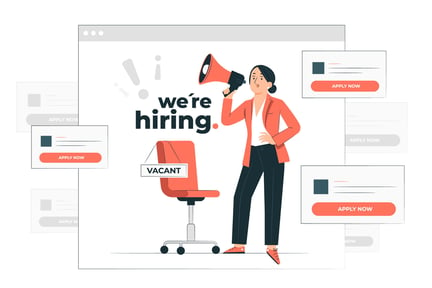 Step 3: Screening Remote Developer's Skills
Once you've got the right candidates lined up for a remote job, you've got to assess their remote developer's skills. It is important to assess whether a job candidate's skills align with those you're seeking for a remote position.
Check out their communication, technical, and other personal skills first before interviewing them. Ask them a few questions like:
What is the job candidate's digital communication style? Do they maintain regular contact via email, instant messaging, or other tools?

How comfortable are they with installing, and using remote tools and business software?

Are they comfortable switching the shifts if required?
and so on...
Step 4: Conduct a Video Interview of The Selected Candidates
After listing the selected candidates the next step is a face-to-face interview conducted through video chatting. Here are some key questions you need to ask a remote employee:
Any kind of remote working experience they are owning?
How do they communicate with the manager/teammates?
What kind of software tool for team building do they use?
What kind of challenges do they face during remote working?
How did they overcome those challenges?
Apart from these, you may also ask them questions related to their tech experience or their additional expertise. And, after that, select the best one out who clear the interview process.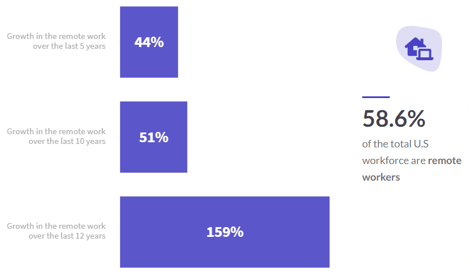 findstack
Tips When Hiring Remote Developers
Here are some quick tips that help entrepreneurs to perform great remote work.
1. Search Best Fit For Specific Skill
Remote team hiring is quite a challenging task. Hiring remote employees means looking for a niche set of skills required to outstand remote development.
Few remote working skills based on which you can filter out the candidates are communication skills, powerful collaboration skills, organization skills, technical skills, and time management skills.
The candidates can showcase their true potential and capabilities based on these skills. Also, test the candidates using remote tools.
2. Clearly Describe The Expectation Looking For Remote Developer
Key remote working qualities that candidates incorporate play a bigger role in remote hiring.
A lot of potential candidates might get rejected as they don't feel like a good fit. Writing it out your ideal candidate description is important to shortlist the right candidate fast.
The time and the location should be mentioned so that the candidates can check if they are comfortable and if they can't they won't apply for the position.
3. Choosing The Right Platform To Look For The Remote Developer
As so many candidates are actively looking for remote working opportunities, they already know the "top go-to places" which are not job portals like Monster and Indeed or LinkedIn platforms.
So, don't post your remote jobs on these channels, if you want to get the right candidate.
4. Determine Whether The Remote candidate Fit For Company's Culture And Values
It is difficult to understand whether a candidate is a fit for your company's culture and values even if you meet candidates face-to-face. So, how will you measure someone's fit for culture and values?
You need to define your culture and values first. Then, after that, convert these ideas into assessment tests, surveys, or interview questions where you can measure your candidate's skills.
Shortlist the best candidate that fulfills your project requirements.
5. Discuss SOW (Statement of Work)
The SOW document helps in matching the right and desired skill set required for the project to be accomplished with the potential of the candidate. The timeline, guidelines, and technical project requirements should be described in the job description.
Places To Hire Remote Developers
Hiring remote developers is not as easy as we think. Even if you find the right remote candidate, the road there is pretty tricky. All you need to have is a clear roadmap describing your project requirements.
A Trusted Software Development Company
Joining hands with a trusted software development company can provide you with expert talented remote developers from across the globe. Either you can hire a dedicated remote developer or an entirely remote team to work on your project. A trusted and reliable company will ensure their developer's skills and commitment to work.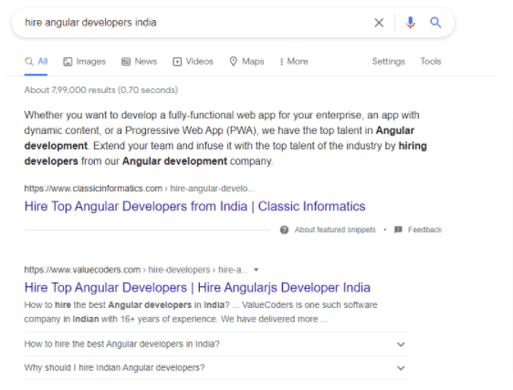 Online Job Portals
You just need to go through the various online job portals where you can find the right candidate that can work remotely.
Upwork
Have you heard of Upwork.com? The world's largest resource for businesses looking for remote talent. It helps companies find skilled individuals on demand. All you need to post a job profile on the platform, and it generates a shortlist of independent professionals based on your project requirements.
According to research, about 99.8 percent of the workforce in the information technology sector is incapable of working from home and only 0.2 percent are 'Work from Home' champions and showcase high productive attributes.
Freelancer
The next popular is Freelancer.com — It is the world's largest freelancing website. Here you are free to post your project and automatically you will start receiving bids from freelancers or remote developers. You can also browse through the remote talent available on the site.
Here are some steps to follow while seeking remote developers:
Browse freelancer profiles

Chat with them within real-time

Compare proposals and select the best one.

Your remote developers are ready for the work
PeoplePerHour
Also, PeoplePerHour is there to provide you with the best remote talents across the globe. It connects clients to expert remote developers who are available to hire by the hour or project.
All you need to describe your project requirement in the given form. The more detail you can give, the more expert talent you'll get.
The system matches and contacts the best remote employees according to your project. Each remote developer then responds with their tailored proposal.
Review proposals, pick your remote resource, and pay a deposit to start the project.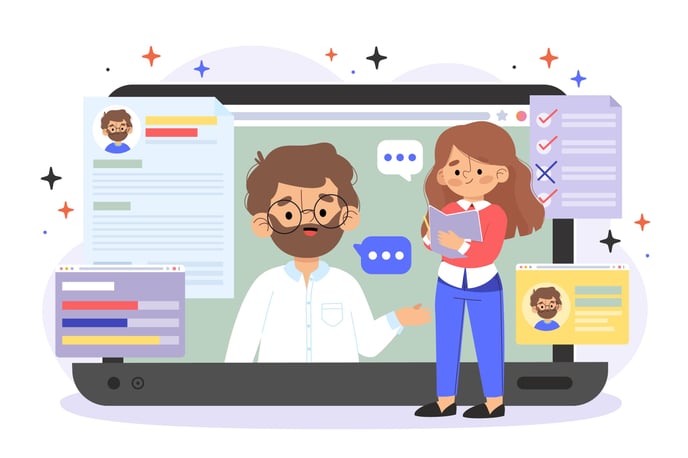 Toptal
The best one I've heard so far is Toptal.com — they believe that only 3% of candidates pass their job interview, which means that they take only the best of the best.
Toptal is an elite global network of design, business, and technology experts. It is a network comprising of freelance software developers, designers, and project managers. You can hire freelancers from here for your projects.
Remote
Remote.com laid more focus on how easily and quickly you can hire a remote developer while covering all legal requirements, including IP ownership and protection. Here you have the choice of either browsing developer profiles or posting a job and waiting for applications.
Also, you can filter out the candidate based on several factors, including skill level, project duration, the payment model, and the position's description.
Skipp
Skipp is a platform that offers an effective alternative to hiring. It helps companies nearly instantly to build development resources to transform and grow their business. Skipp's Talent-as-service will help to find the best tech specialists already mixed perfectly to match your project goals. Skipp allows companies to pay multiple talents in one single transaction.
Their remote management system provides transparent team performance metrics, so you pay only for hours worked and nothing more! All that is offered with a great user experience for both you and the developers. Skipp's policies and agreements will protect your intellectual properties to manage your projects with full security.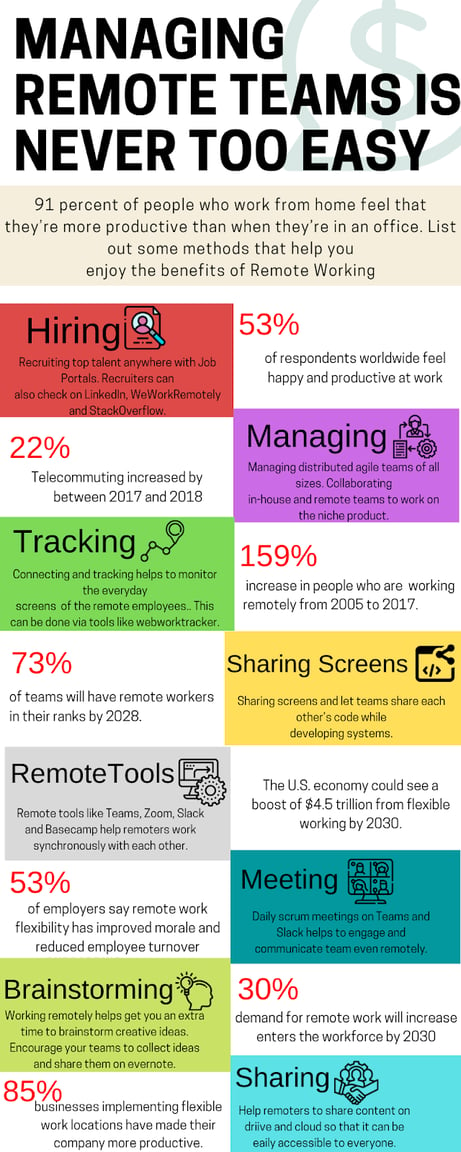 Why Is It Better To Choose Remote Developers Over Freelancers?
Hiring remote developers is more rewarding than freelancers today, as well as it saves your time and money in the long run. Check out some of the deciding factors before making any decision.
1. Productivity matters
Remote developers are significantly more productive as they dedicatedly work for an individual organization. They are less distracted and work for a single client project at a time. Being remote employees of a company they worked on a fixed time frame and delivered their best efforts on the dedicated project. At the same time, they feel valued and flexible while working remotely.
On the other hand, freelancers usually work for multiple clients at once. They have limited time and attention to give to a particular project. They have endless lists of projects in their minds for which they take huge prices. They are more distracted and less productive.
2. Saving Cost Is Crucial
Usually, it is less costly to hire a freelancer than invest in a remote developer. If performed correctly, investing in a remote employee can provide you with an engaged and loyal team member who will grow into their role with dedicated responsibilities.
Remote employees are more dedicated to contributing to the company's culture than freelancers. They spend time in meetings, virtual chats, and share bonds with co-remote developers.
On the other side, Freelancers are paid high hourly wages and they don't enjoy the benefits of salaried or full-time employees. An invoice for freelance work is given to them instead of giving a fixed annual salary.
These cost savings can be attractive to an organization looking for expertise and can decide on which kind of resource they want to invest.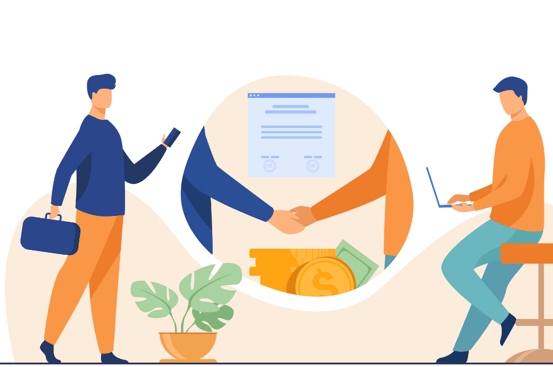 3. Building Strong Relationship
Building a strong relationship with the clients and the employees is also one of the important factors to be considered while selecting remote developers over freelancers.
Customers and business clients always look for consistently good service. And to ensure that consistency, you need a strong team that works seamlessly to provide it. remote developers are the ones who value your company's goals and reputation. They work for building long-term client relationships together.
Whereas freelancers don't feel personally responsible for your company's success, they don't pay efforts to build relationships with your clients or value your company's goals.
This comparison chart will help you understand more why remote developers are more beneficial to hire than freelancers.
| Factors | Remote Developers | Freelancers |
| --- | --- | --- |
| Security | A remote developer will sign an agreement to maintain confidentiality and provide support to the project. | Freelancer is independent employee and you cannot rely on them to maintain confidentiality. |
| Result Satisfaction | The remote developer ensures that the solution provided satisfies the client. | The freelancer's responsibility is completed once the project is completed. You cannot expect much from them. |
| Time | The remote developers work according to a given timeline and guidelines. | The freelancers have many clients to work with and they don't follow the company's guidelines. |
| Commitment | High-level commitment can be expected from a remote developer. | You cannot expect 100% commitment from every freelancer. |
Hourly Rates Of Remote Talent Overseas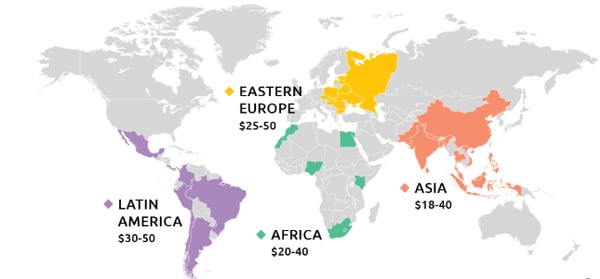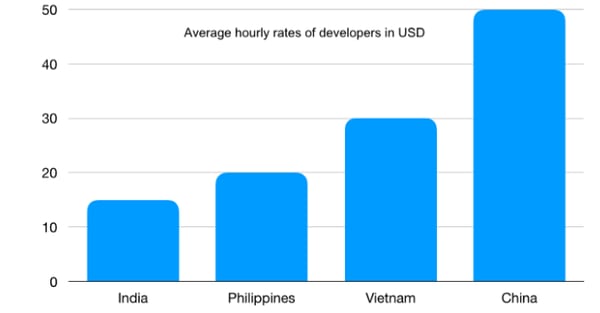 Hiring Remote Developers is a Challenging, But Rewarding Process
Choosing between a freelancer and a remote developer will depend on several factors. Before making a hiring decision, consider how often and for how long you are going to require the services of that professional you are looking for and also the goals you want to achieve.
Managing a remote team is quite a tough task, but the benefits it provides to entrepreneurs is enormous.
By hiring a remote development team of Classic Informatics, you can stay confident about the success of product development activity without any hindrances. At Classic Informatics, you can
At Classic Informatics, we follow 4 simple steps process to hire remote developers. Our professional team helps you scale your product development & deliver better by integrating specific tech talent into your distributed teams.