For all those who are planning to outsource, we have put together an Outsourcing Costs Guide. This is an all-encompassing guide that will tell you everything you need to know about your costs, calculations, savings, and tips to save more for a successful outsourcing relationship.
As businesses revolutionized with the booming IT industry, the idea of outsourcing certain processes has also reached a pinnacle. Today, contemporary entrepreneurs across the world recognize and appreciate outsourcing for multiple associated benefits. And a discussion on the idea of outsourcing for 21st-century businesses is incomplete without mentioning the augmentation of software outsourcing services in India.
Since globalization compressed the industrial world, India became one of the most preferred outsourcing destinations for companies aiming to delegate functions for lower costs and higher benefits. Some of the world's largest high-tech corporations from Silicon Valley such as Google, Microsoft, IBM, Cisco, Dell, Oracle, Hewlett-Packard and many more have already committed outsourcing to India on a significant scale. This is clearly a testimony to the desirability of India as an outsourcing destination for the rest of the world. Countries like the US, the UK, Australia, Canada, and many other European countries are currently utilizing offshore development companies!
The basic reason for outsourcing a business process is to increase efficiency and accelerate productivity. Moreover, most of the companies, especially the ones in online business, now realize the importance of delegation. By delegating certain processes to a more skilled and cost-effective destination, they can ensure to devote more time to the core business idea and business expansion.
Talk about IT outsourcing, India by far has been maintained the position of the most preferred destination. Let's understand how and why.
Perks of Outsourcing Software Development to India
According to a recent revelation by the National Association of Software & Service Companies (NASSCOM), more than 50% of some of the biggest international companies prefer Indian firms for outsourcing their business processes. Over the years, there have been several emerging nations in the sphere of outsourcing business such as China, Ireland, Philippines, and Mexico.
However, outsourcing companies in India have always managed to attack the spotlight when it comes to quality services and optimum pricing.
Below are some of the major reasons that make outsourcing to India a favorable business decision.
A pool of brilliantly skilled professionals
When a company decides to delegate certain responsibility to another offshore software development service provider, quality of services always remains the primary concern.
Many businesses, even today, are apprehensive about the whole concept of outsourcing simply because of their lack of faith in the service provider. India, on the other hand, is considered synonymous to skilled professionals.
Quality of services
Consistency in providing high-quality services is one of the reasons why India is widely considered an ideal destination for software outsourcing.
There is a huge demand for Indian software developers internationally owing to skilled professionalism. India offers a well-educated, experienced, English speaking workforce that ensures high quality of services.
Flexible pricing
This by far can be easily termed as the most attractive reason for a large number of companies choosing a software outsourcing provider.
Thanks to the wide currency exchange rate gaps between developed and developing countries, India companies manage to offer flexible pricing options. This provides companies with an opportunity to handle their yearly budgets and investments creative; thus, making India a preferred destination for delegation.
Favorable policies and administrative stability
India has been fortunate to have a stable regime at the forefront of the country for decades. This administrative stability compliments the growing outsourcing industry and looks forward to bridging the employment gap capitalizing on this growth. Therefore, it is significant to note that the Indian Government supports the outsourcing industry and develops supportive policies from time to time.
Reworking on the IT ACT, e-filing of documents, a notable reduction in red-tape, an introduction to online services are some of the recent initiative taken by the government to support international business in outsourcing to India.
Developed technology and infrastructure
India is one of the world top ten fastest growing economies today. With well-developed cities and state-of-the-art technological advancements, Indian cities are now listed amongst some major tech-hubs internationally.
Cities such as Bangalore, Chennai, Hyderabad, Delhi-NCR, Mumbai, Kolkata, Pune, Chandigarh, Mysore, and Coimbatore are just some of the name thriving with infrastructural facilities. Telecom, ISP, Cellular, and internet connectivity is optimum in the country, which ensures feasibility for business management and integration.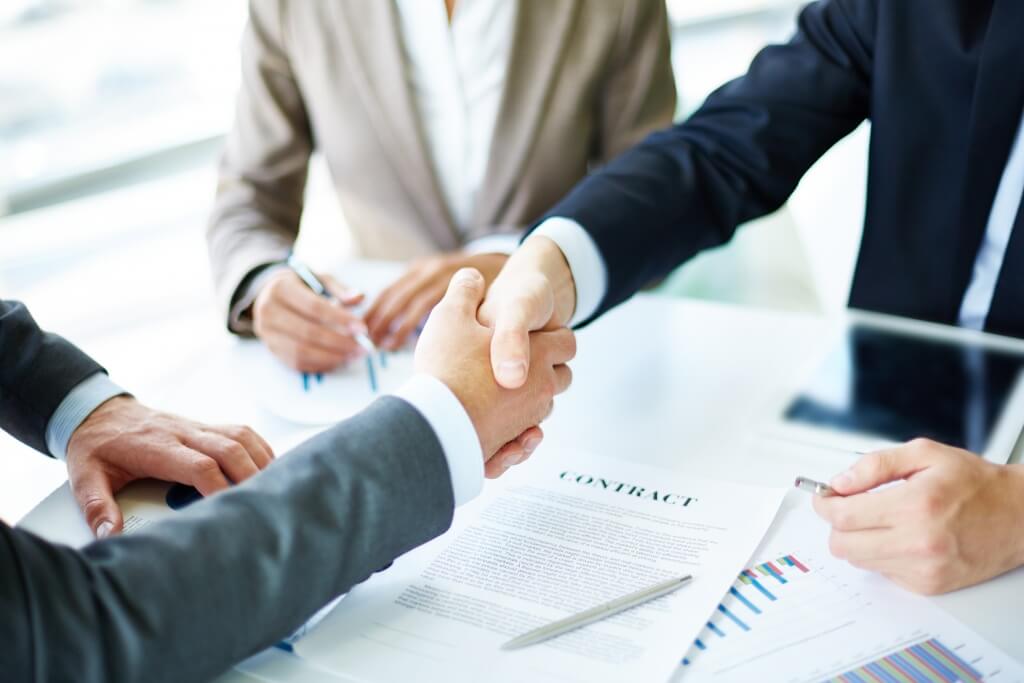 Things to Keep in Mind While Outsourcing to India
As much as there are many benefits associated with outsourcing, there is a delicate bridge between getting the right people for the right job. "Who to outsource what" is and rightly should be the primary concern once higher management decides on outsourcing. Here are a few things you must keep in mind while outsourcing:
Start by understanding the exact requirement and only then you can manage to get the right people for executing the tasks. Moreover, requirements always evolve with time and business structure in any organization. Therefore, it is prudent to keep a check on outsourced services based on your requirements for now.
The basic rule of outsourcing is to outsource what can be outsourced and to protect your IP along the way. The best decision for any business is to stick to this rule. This is especially true for any contemporary online business. Keep your in-house team for the core areas, so that you can focus on growing.
It would not be sensible to delegate something that you are good at. With the concept of outsourcing gaining attractiveness, businesses can easily fall prey to the idea of cost-effective delegation. Hence, entrepreneurs must take a note that keeping the core for an in-house team is always advisable.

Choosing the most suitable service provider for the task on the table is crucial. There is also a trend of setting up an outsourcing team in-house and work on building expertise in picking the right people for the right tasks.
Many companies, including start-ups and matured online business, in recent times have shown an inclination towards outsourcing maximum functions to outsourcing companies in India. IT companies in India providing top-notch high-tech services are attractive for various associated benefits, but mainly for their expertise in rendering effective online solutions.
Established companies akin to Classic Informatics, with decades of expertise in global web and mobile app development, have gained the confidence of clients from all across the world when it comes to outsourcing to India. With up-to-date technology and skilled professionals, such renowned IT companies are moving the Indian outsourcing market forward. These modern firms have captured a sizable market share in the outsourcing industry providing contemporary solutions and ensuring to emerge as a trustworthy alternative to traditional outsourcing firms.
Consequentially, it is apparent that outsourcing companies in India today have managed to carve a niche for themselves by offering not just quality services in flexible pricing, but a highly qualified skillful workforce.