Planning to outsource your next product development? Download our Outsourcing Costs Guide and get the complete analysis of the costs included in the endeavor. It will help you know
outsourcing costs, calculate the cost-benefits of outsourcing, and some tips and strategies to succeed in reducing costs with outsourcing.
Business owners want their business to run like a well-oiled machine.
However, not all of them have the required resources and expertise to do the same. They require
Luckily, you can now hire another team outside of your company to help you with the operations. The awesome part about outsourcing is that it lifts you the burden of hiring another employee.
One of which is web development.
That said, we have listed six factors you need to consider when looking for a team or company where you can outsource your web development services.
1. Skills
Outsourcing projects or development work to offshore IT outsourcing companies or freelancers can be daunting. Moreso, if you don't have a vague idea of what you wanted to achieve in the first place.
Working with the wrong talent can be a problem, or it will be an issue that you might encounter at some point.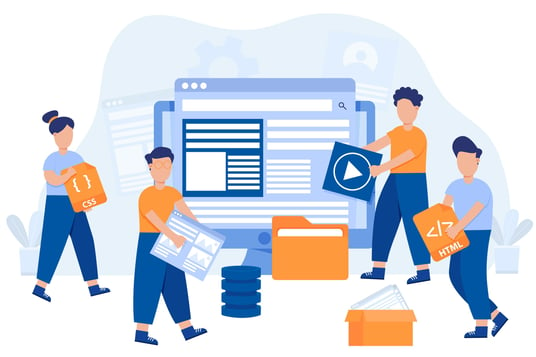 Therefore, you need to decide what your goals are. What do you want to accomplish? Do you want a website, a mobile app, or both? Do you want to build it from scratch, or will you need help with just a couple of things?
You can usually try working with a software development company or a freelancer who will meet these requirements.
2. Budget
If you want to outsource your web development services, you should also consider hiring a team if you have the budget. Although, having the budget does not necessarily mean it should be out of your pocket.
It would help if you didn't go with someone that offers you the lowest price. In the same way, the last thing that you want is overpaying for services that you don't need in the first place. You need to know how much software development outsourcing costs and find a technology partner who offers the right quote.
By considering these things, you will have an easy time determining the budget you want to spend. Think of it this way: The more boxes that a particular company ticks off, the more likely they'll be well suited for the job. You can even calculate MVP development cost to know
3. Ways Of Communication
Communications play a crucial role if you want to outsource. This is helpful so that work doesn't often stall and you don't take the wrong path.
It would also be helpful if you thought about the various communication methods in advance. If you are outsourcing your web development to another country, you should also consider the following:
Timezone

Holidays

Language barriers
Using project management and remote working tools and messaging apps can also come in handy. That's because it allows you to monitor how your outsourced team is progressing with their tasks. In addition, you can exchange messages instantly for any feedback, correction, and update.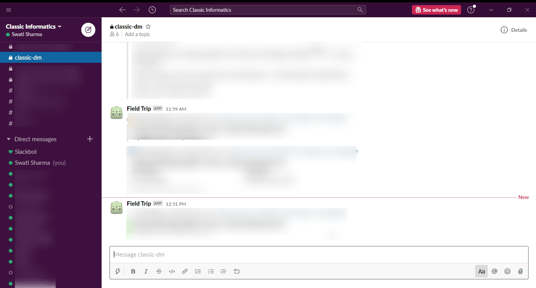 When appropriately used, messaging tools and apps allow you to solve any issues as soon as possible. As such, you can deliver your tasks on time.
4. Company Culture
Ideally, you might want to work with an outsourcing company or individual with whom you're comfortable working. Another excellent way to check that is to understand your provider's company culture.
What you can do is to do an ocular inspection in their office so that you'll know what your working atmosphere is like, and even talk to their employees.
Similarly, you might want to check their social media pages so that you'll have a good idea of what their company culture and values are all about. Remember that company culture plays a massive role in your partnership.
That's because this has a significant impact on how your outsourcing partner tends to operate. It also affects how team members interact since one may have a more different approach than others.
If a particular project area doesn't jive well with the company culture, this can lead to resentments or disagreements later on. This can also affect your team's motivation or the desire to work on a particular project.
5. Resources & Technology
Resources and technology are two important factors that you might consider if you're planning to outsource.
You can ask the outsourcing company about the tools and technologies that they use. Doing so can also help you determine the type of client you can onboard. After all, you would not want to take on a client you cannot serve.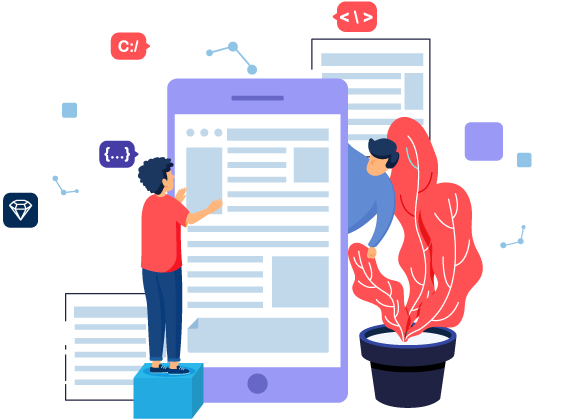 When it comes to the resources, are they well-trained enough? Will the vendor have an office equipped with up-to-date systems? Can they handle even the most challenging outsourcing functions? There are many questions you should ask before choosing an outsourcing partner.
Asking questions like these allows you to know who will have the best resources out there. Thus, you can onboard the right client, which you can outsource to your service provider.
6. Portfolio
One way to know if the company you choose to outsource is capable or not in the outsourced web development industry is to look at their portfolio. Luckily, you can ask your preferred outsource service provider for that. Otherwise, a quick Google search can come in handy.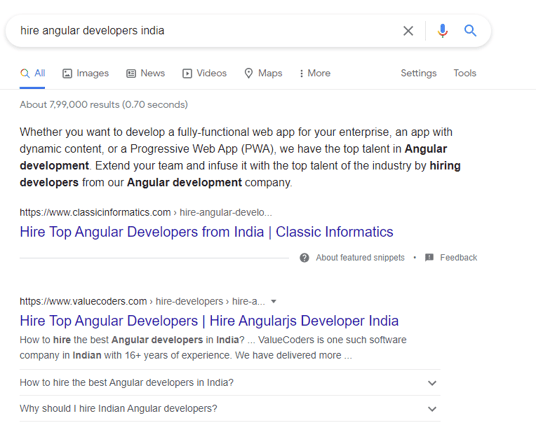 So, if you would like to outsource your web development projects to the Philippines, India, Ukraine, or any other country, you can simply type in " e-commerce website developer Philippines + portfolio." Doing so gives you a peek at the projects they've done and their results. This also increases their credibility in your eyes since you already have solid proof of their work.

Although there is no surefire way to gauge a web development company's performance, you can at least know how they work.

It's also better if they have a portfolio, especially if you're in a situation where you're torn between two or more companies. This also lets you gauge the pros and cons of each one.
Conclusion
Once you have chosen between in-house vs outsourced product development, it is imperative that you choose the right outsourcing partner and know what all factors impact the same. Listed above are six factors you should consider when looking for a company to which you can outsource your web development. Doing so can also help you narrow down which service provider you can partner with.
Nonetheless, the key here is to check a company's past works and whether they can provide the services the bulk of your clients need. It would also help to know how they communicate with partners like you.
After all, outsourcing is a partnership. This partnership can last long and reap endless benefits if you choose to outsource web development keeping all the factors in mind.
---
Banner Image: Freepik