Choosing the right partner is not an easy recipe, it includes a mix of many ingredients and a long process to get the right dish prepared.
It includes plenty of risks and a lot of research to be done. But a lot of questions often arise in the minds of emerging entrepreneurs that need to be answered?
Let's take it to step by step.
Step1: Evaluate Your Software Project
Before initiating your search for software partners, it's important to evaluate your software requirements first.
At first set clear goals and expectations for what you want your finished software to look like.
Frame the exact requirements and realistic expectations necessary to have for a successful project. To get a visual outlook of your project, make use of mock-ups and visual layouts of your software at this planning stage only.
Also, consider whether outsourcing is required for your project or not. Analyse the reasons why you need to outsource some or all of your project to a software development partner.
Getting decided on the time frame for your project is also important.
Once you get an idea of how much time you need to accomplish your project goals, you can then start breaking down your project into stages.
It's the project managers task to set out a general outline of how long each part of your software project should take to complete. Start collaborating with your software development partner to get the planning done seamlessly.
Step2: Check Software Companies On Different Platforms
Before choosing your software development partner, consider and compare all the platforms listing the best software development companies. Make sure to check the experience and the portfolio of the companies or individuals working on a project.
You want the most experienced partner you can find because with experience comes quality and less time needed to fulfil even the most complicated tasks. There are countless platforms to search for development companies to hire.
Websites: Websites like Clutch, UpWork, and Good firms make the process of finding a software development company or even a freelancer easier. You can easily sort them by sponsored ranking, but they can also find a ranking of companies based on Clutch rank, verified number of reviews, or alphabetical order.
Search Engines: Search engines like Google, Yahoo, Bing, etc will help you get all the pages related to the best software development companies.
Top 10 list: You can also find several blogs on company sites and on Medium that write about the top '10 software development companies' and similar listicles.
Make sure you have researched well before making right decision of choosing a software development partner. Choose the company that transforms your idea into reality and that too seamlessly.
Step3: Consider Onshoring, Nearshoring, Hybrid and Offshoring
These 4 outsourcing models based on their work locations and each one having its advantages and disadvantages. Be it onshore, offshore, nearshore or hybrid, each of the models contributes to the software development process to make it run smoothly.
Onshoring: This outsourcing model facilitates enterprises to work with companies that are located in their own country. Its main advantage is that you can work with skilled teams in your own country and language.
However, the cost is significantly higher in this type of outsourcing as compared to others.
Offshoring: In a nutshell, offshore software development means hiring a team from outside the country or across the world to do the work remotely.
The main advantage here is that it is affordable to enterprises.
Nearshoring: Nearshore software development is all about choosing one of the options between the two described above. The companies comes under this category are located in countries with similar time zones as yours.
Hybrid: Hybrid software development outsourcing is a mix of management done onsite (in your region), and actual development done abroad.
Here you can work with the management in your native language and in the same working hours, while they deal with developers abroad and handle time zone differences.
Step4: Make Communication Transparent And Seamless
When partnering with a new software partner always be as clear and precise about the desired expectations towards the project.
Find out the most communicative ones from the shortlisted.
Ask as many questions to them as you want. Companies that do not have good communication with the client will lead to the unsuccessful completion of software that doesn't meet client needs.
Having constant communication with the developer helps in the faster development of the software.
If you decide to outsource your software development across the world, make sure that you can communicate fluently in English. Consider time zones and the time differences from both work locations.
Transparent and seamless communication from both sides helps developing software faster and efficiently.
Step5: Check Out Methodologies Used To Project Creation
Before making any decision on choosing a software development partner for your business, you should primarily know which development methodologies are currently working on and what else you want them to use. The most trending methodologies used today by most businesses are Agile and Waterfall.
The agile methodology involves dividing tasks into phases and continuously reassessing them after every sprint. On the contrary, the waterfall technique is all about performing core tasks separately, one after another. Make sure you choose the most suitable option for your company as it may also define your communication with your IT partner during your relationship.
Step6: Identify Technologies Or Frameworks Used
To be an expert professional in multiple fields requires an immense amount of knowledge and experience. That is why you should pay more attention to your future partner's area of expertise and interest.
List down the programming languages and frameworks you will be using for your software project. Also, consider making a brief list describing to what extent they used them in your software project.
A software development company's home page includes a bunch of logos of different technologies, like RoR, PHP, Node.js, .Net, and many more.
But when it comes to technology, usually the fewer the better.
If you want to develop a front-end interface in React, find a company specialized in working with React framework.
Step7: Compare Potential Vendors And Shortlist Them
Now, it's time to Identify a list of vendors readily available in the market to help you achieve your business goals. Compare potential vendors and shortlist the ones that match your business requirements and can fulfil your testing goals.
At this point, you should have a firm understanding of what are your business requirements and the kind of result you want. Once you have a clear picture of this, start comparing selected companies and shortlisting them based on their industry experience, software capabilities, tech expertise, niche skillset, project costs and timeline, engagement costs, work approaches, market reputation and much more.
Choose a software development company that satisfies most of your requirements or maybe all. It should provide flexibility to your project and have crystal clear communication with all team members. The pricing measures should also be considered before making any decision.
Step8: Interviewing The Software Partner Candidates
Partnering with a software development company is not just working together, it is something more than that. Get every detail of the team working for you and check if there is sufficient compatibility between the two.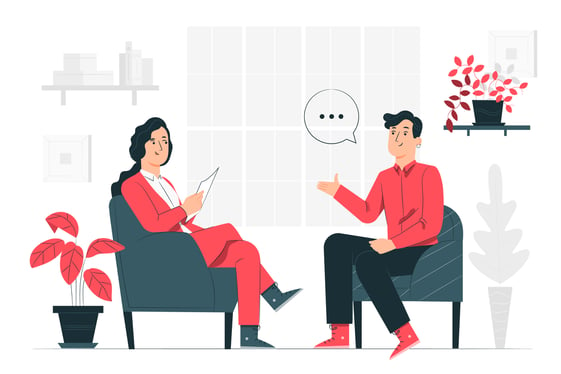 Now it's time to start discussions with your chosen development partners. At this stage, both parties ask questions from each other and this will likely be an interactive and engaging process.
Step9: Hire The Right Software Development Partner
Now it's time to have a final call after analyzing, comparing, and assessing the different potential vendors from your list. Hire the one that satisfies every criterion that is important to your business.
Partnering with a software firm or developer who is flexible and affordable empowers you to accelerate development with minimized costs. Now, all you have left is to prepare the contracts to be signed.
Keep consistent and regular contact with your outsourcing partner after signing a contract, and use your timeline to decide when to start the project.
You could potentially have a long-term partner by now who helps you boost business sales.