We now live in a world where customers get their groceries in a few minutes, make purchases with 1-day prime shipping, live and on-demand streaming, single click purchase, faster checkout process, top-quality content on the web, and so on. All this is because we are more digital than ever before.
No one wants an inbox full of emails advertising a product they just purchased online. And especially when those messages carry simple links that are redirected to the company's homepage or service page.
Customers usually get annoyed with these things. They want something unique and impressive.
For companies, it's not about simply delivering unique content to each channel - it must be consistent, connected, and deliver a consistent and seamless experience that helps satisfy the targeted audience with your offerings.
For this, companies needed an agile and scalable solution that can bring you impeccable personalized experience to engage your targeted audience.
Digital experience platforms help businesses to meet these challenges.
Delivering impeccable digital experiences using these platforms will get your customers to rely more on digital services.
Digital Experience Platform is enterprise-grade software that targets a massive group of audiences with an integrated set of tools that help businesses to meet their competitive needs and assist them in delivering the best customer digital experience.
Moreover, it helps enterprises automate and streamline their business operations, deliver connected customer experiences, and collect actionable insights.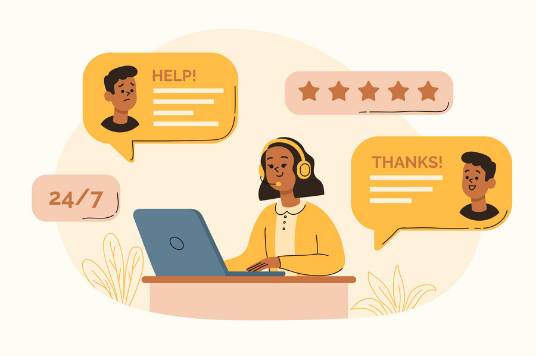 According to research, the Global Digital Experience Platform Market continues to keep expanding every year, with expected to account for USD 27,698.83 Million by 2027.
Here's Gartner's definition of a DXP: A digital experience platform (DXP) is a well-integrated and cohesive set of technologies designed to enable the composition, management, delivery, and optimization of contextualized digital experiences across multi-experience customer journeys.
Here is a list of nine popular digital experience platforms that you can start implementing to enhance your website performance and deliver a seamless experience.
1. OutSystems
OutSystems is the widely used modernized and automated low code platform. It is power-packed with AI automation, visualization tools, integration assistance, cloud architecture that promise to let businesses build critical enterprise-grade applications right and fast.
OutSystems provide you with endless template designs to improve customer experience, automate business processes and workflows, and many more.
It assists developers to build powerful enterprise applications using drag and drop GUI. With OutSystems you can easily craft seamless customer experiences using the pre-defined templates.
Here are the top features of OutSystems:
Offers unlimited expressiveness to craft differentiated experiences

Build an application once and get it to deploy anywhere you want

It comes with intelligent capabilities like speech-to-text, sentiment analysis, and other AI connectors

Seamless data integrations

Over 400 pre-built connectors with drag-and-drop functionality
Pricing: Outsystems offers free trials to the first 100 users. The pricing starts at $4000 per month for 1000 users.
2. Drupal
The drupal platform facilitates businesses to manage unique content across channels and deliver personalized experiences to connect with their targeted audience.
Drupal strives to meet the emerging demands for personalized content. From engaging customers to lead generation and measuring revenues, you can do it all with the Drupal platform.
Moreover, it allows marketers and entrepreneurs to manage websites easily, multi-channel digital experiences, shopping experiences, and integrate a diverse digital marketing ecosystem.
Here are the top features of Drupal:
No third-party dependency anymore

Workflow and content moderation

Great multilingual support

Removed Panelizer and replaced by Layout Builder

Headless CMS

Fast Content publish, email marketing, digital analytics, automation
Pricing: For a standard Drupal website, with minimal custom software development, it will cost you between $30,000 to $40,000.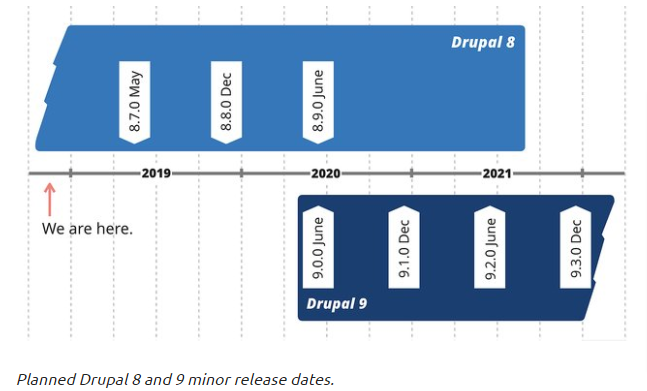 3. Acquia
An open-source digital experience platform Acquia, having pre-defined monitoring and performance tools, helps non-coders build engaging and customer-centric websites faster.
The Acquia platform helps you develop and deploy robust and scalable websites, and apps. Acquia helps larger teams with content management across all platforms to enhance seamless digital experience delivery.
Acquia platform facilitates its users with Acquia Cloud, Acquia Cloud Site Factory, Acquia Lightning, Acquia DAM, Acquia Lift, and Acquia Commerce.
Acquia dev desktop helps you quickly publish, develop and synchronize your Drupal-based websites on the web.
Here are the top features of Acquia:
User-friendly and scalable tools to build powerful Drupal applications

Multilingual and localization support

Structured content

Automated deployment

Enterprise workflows
Pricing: This platform will cost you around $215.50, with no free trials available.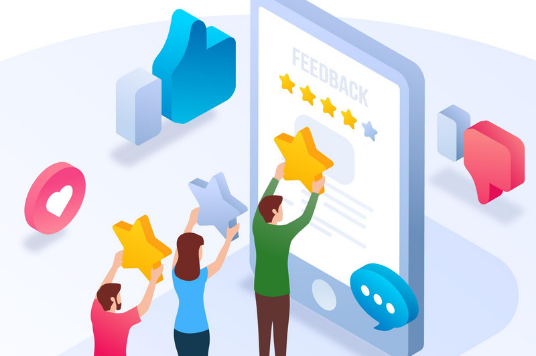 4. Adobe
Adobe is a digital experience platform with an open and flexible architecture that provides personalized, content-rich DX experiences with digital asset management and a content management system.
With its smart tools and services, you can quickly build custom web applications that fit your business requirements perfectly.
As a DX platform, Adobe offers forms and communication processes, web content management and easily handles high traffic with cloud and security. This platform provides automation and monitoring in your digital experience strategy.
Most of the Adobe products are feature-rich. The Adobe tool handles component building blocks and the flexible workflow integration smoothly. It is truly one of the best digital experience platforms for big enterprises.
Adobe Sensei is one of the Adobe products based on Artificial Intelligence that helps you with data-centric decisions and customized customer experiences.
Here are the top features of Adobe:
It has a flexible cloud infrastructure

Asset management at its best

Experienced Data Models
Pricing: Adobe AEM will charge you $250,000/year and has a free trial period.
5. Integrately
Integrately is a no-code automation tool. Its ease of use is highly appreciated among customers. You can literally connect your favorite and essential apps with just one click.
Moreover, the tool offers a complete recipe while you connect to an app. You can choose your rules and set them accordingly for a smooth workflow.
For example, you can connect Slack and Trello to collaborate with your team. Every time you create a card in Trello, you can send a message in Slack.
Here are some of the features of Integrately
Easy activation in just a single click
Quick integration with over 875 apps
Countless pre-made automation
Pricing: You can take the starter pack for $19 per month, which is billed annually for 14,000 tasks.
6. SAP Fiori
SAP Fiori is a digital experience platform that helps build UI technology-independent apps using Fiori elements templates to scale product development.
SAP, a leader in enterprise application software, delivers user-grade digital experience across all businesses, tasks, and devices.
SAP digital experience platform works in machine learning, IoT, and advanced analytics technologies. The platform provides you with a comprehensive suite of DX solutions for developing web-based apps, iOS and android platforms.
The platform delivers you a smooth and impeccable user experience.
Here are the top features of SAP Fiori:
Customized templates Workflows

Self-service capabilities

Campaign tracking

Streamline personalization
Pricing: The SAP Fiori platform will cost you around $150/user and have a free trial.
7. Liferay
Liferay Digital experience platform (DXP) is designed to take over future technology trends like microservices, digital experience management, and quicker build management.
Liferay is designed to enable digital transformation and facilitates the feature-packed companies' ability to handle challenges around cloud technology, digital tools, and customer experience initiatives.
With Liferay, businesses can easily and quickly address critical business challenges.
Liferay platform helps you with fast business process automation, multi-channel support, personalized data, and collaborative development. It facilitates users with customized workflows and sign-in features.
Moreover, it enables you to improve customer experiences and increase operational efficiency by adopting a self-service portal to streamline user, partner, and customer processes.
Here are the top features of Liferay:
Clustering and Performance monitoring

High availability and scalability

Auditing and optimization

Multitenancy
Pricing: Liferay platform provides you with a free trial and a subscription premium. You can get the pricing quote from the respective vendor you choose.
8. Salesforce
The digital experience platform, Salesforce, is built on Customer 360. Salesforce DXP helps companies deliver faster digital experiences across all channels. It ultimately accelerates your business growth while engaging more customers with data-driven sites, portals, and mobile applications.
Salesforce transforms personalized, consistent digital customer experience into a reality. It provides you with a seamless, fast, effective digital customer experience.
The salesforce digital experience platform help users with customer-centric development, build stronger relationships, create personalized content, improve branding, increase engagement and scale whenever you need it with an evolving ecosystem of AI and integrations.
Salesforce customer 360 solutions reinvent the customer experience using data-driven sites, portals, and applications.
The Salesforce platform takes the massive amounts of available customer data and turns them into intelligent, actionable solutions for a unique digital customer experience.
The platform is best known for its scalable architecture, power-packed features, and rich functionality.
Here are the top features of Salesforce:
Branding and customization

Personalization

Ensures scalability and flexibility
Pricing: Salesforce Digital Experiences has two pricing editions, from $25.0 to $100.0. There is no free trial available.
9. Beaconstac
Beaconstac is a modern QR Code platform that connects physical and digital experiences. Built for businesses of all sizes, Beaconstac lets you generate QR Codes for a myriad of use cases. You can digitize your coupon codes, PDFs, audio files, feedback forms, business cards, and many more using this solution.
All your customers need to do is point their smartphones at the QR Code and scan it. They'll instantly receive the information at their fingertips. These digital experiences go a long way in helping your brand connect with customers and foster long-term loyalty.
Here are the top features of Beaconstac's:
A wide variety of QR Code campaign types (websites, menus, landing pages, forms, vCards, audio files, and more).

Ample customization options for your QR Codes. Let it match your brand's design guidelines (add a logo, background, frame text, change the color scheme).

White-labeling - add your own custom branding to your QR Codes.

Real-time QR Code tracking.

Track the number of scans, locations, and devices used to efficiently assess your campaign's performance.

Integrations with useful tools like Zapier, Google Analytics, Google Sheets, and Slack to automate workflows.

Retarget potential customers using Google Adwords or Facebook Pixel.

Enterprise-grade security to ensure that your data is safe. Beaconstac is SOC-2 Type 2 compliant.
Pricing: Beaconstac offers a 14-day free trial. Create dynamic QR Codes starting at $5 per month.
10. Magnolia
Magnolia offers a powerful headless content management system that empowers businesses to offer unmatched digital experiences to their end-users. This platform comes with unlimited integrations that can be used to compose a digital experience platform that matches any business' specific requirements. It simplifies the task of creating and launching digital experiences for businesses by bringing together content, data, and other services.
Businesses trust Magnolia to power the foundation of their digital experience platform. Using Magnolia as the backbone, businesses can build their DXP faster and more efficiently. And that too around their existing infrastructure and processes.
The platform offers the best content management system. It has a central hub from which businesses can manage all their content and even reuse it when required across different channels. Magnolia also encourages the personalization of content in a more scalable manner to enhance and automate their engagement with the customers.
Additionally, Magnolia is easy to integrate with any other tech stack. Businesses can connect their DXP on Magnolia with their marketing automation tool, digital commerce platform, analytics tools, and more to collect data and offer seamless digital experiences across all channels.
Here are the top features of Magnolia DXP:
Best-in-class content management
Tied in personalization and optimization
Content-driven eCommerce
Unified integrations
Low code development
Pricing: Magnolia DXP provides a 30-day free trial and a subscription premium. You can get the pricing quote from the respective vendor you choose.
Concluding Thoughts
As we can witness, the world is going digital with every passing day, and there is no turning back. The software industry is changing with digital innovations, software advancements, hardware upgradation, technology upgrades, etc. Every enterprise strives to boost its capabilities and potential to deliver an incredible customer experience to its targeted customers.
Developing an engaging and attractive website is not enough. Your prime focus must be on reinventing and rejuvenating things by keeping customers' perspectives in mind.
This has led businesses to unleash the power of feature-packed digital experience platforms.
We at Classic Informatics help you build engaging, customer-centric, and digital-first websites across different channels and devices.