Purchasing or licensing an existing commercial-off-the-shelf software sounds like a quicker & cost-effective to start making big bucks with your product idea.
But the debt and dependency on the provider would always hover over your business.
With custom software development, you might require a larger upfront investment, but the returns have never disappointed anyone. It offers complete creative and tech control to build a product that stands out. Not just for end-user purposes, the competitive edge that custom software can offer a business isn't mere conjecture. Major hotshots in any industry are using custom-built software.
Starbucks, IKEA, Slack, McDonald's, Amazon, Uber, to name a few.
They were able to disrupt the market because of their unique offering, well-presented by their custom-built digital products. You can do it too.
Whether your product is meant to be sold for use by end-users or you want your software to digitize your offerings, custom development can be the perfect approach.
Custom software development not just helps businesses get tailored solutions to meet their specific needs, it comes with a plethora of other advantages as well. Some of these are:
You can innovate with your product and launch something unique
You have a product that seamlessly accommodates your business growth
You have software that meets all your company's expectations to achieve efficiency
You can integrate it with existing products and enhance the current processes
And the list of the benefits of custom software development goes on.
However, despite its many advantages, businesses might still fall behind in making the most of their custom software development endeavor. One critical reason behind this is lagging in the trends game.
Every business keeps abreast of the industry trends to stay updated and ahead. These trends help companies to explore new markets, stay innovative, and spot future demands & opportunities. No wonder watching out and being updated about the latest custom software development trends is crucial for any business planning to explore this avenue.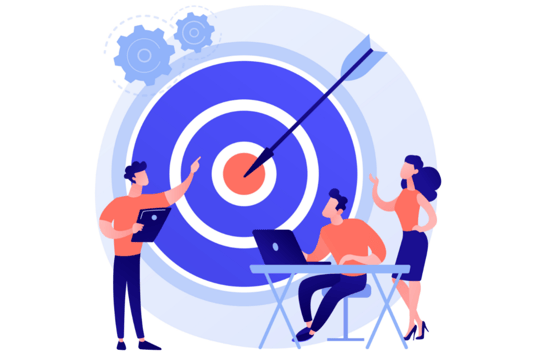 This is where this write-up comes to your assistance.
Whether you are planning to go with building custom software or have a custom-built product that needs scaling, here are the custom software development trends to keep a tab on.
Trend #1. Greater Reliance On Outsourcing
Companies want to implement new tech in their custom software. And the majority of the skills they desire are either not available in their region or too expensive.
This is where outsourcing comes to their rescue.
Companies looking to build a custom product should not be compelled to compromise on the features, technologies, or other things that make their product unique because of the cost factor. However, they can cut down the costs on the infrastructure, teams, hiring, training, and other related human capital that they need to set up for building the software.
Outsourcing software development has been a savior for brands looking to launch their custom product. Since the 80s, businesses have been outsourcing their development work and this pandemic accelerated it.
And this trend will continue to dominate the custom software development world even in 2022. Businesses can save as much as 70% of their cost by simply outsourcing software development. And not just the cost, other factors also play a crucial role in this continuing trend of outsourcing custom software development.
You can avail a skilled workforce or find the best custom software development company across the globe without expanding your budget

You can be as involved in the development work or focus on your internal processes while an experienced company builds your custom product

You can have your product built faster by outsourcing it to an offshore company compared to building it in-house

You can enjoy the experience and expertise that a company that has worked on several custom projects brings to the table

You can scale or accelerate your development as the outsourcing company can accommodate it quickly and expand or downsize your team as required
And outsourcing custom software development won't just be a move loved by larger enterprises with great revenues. New research by Commit reveals that outsourcing software development is expected to increase by a whopping 70% by 2023, at the startup level.
Trend #2. Cross-platform Development Takes Front Foot
Native apps are good. No doubt. But they can be too costly. And that's what led to the increased adoption of cross-platform development.
So, businesses having their eye on the different platforms are more likely to go with cross-platform custom software development in the coming year. The credit for this increased cross-platform preference goes to the popular frameworks like Flutter, ReactNative, and Xamarin.
Not just that, native app development can be extremely time-consuming. You will need to set up different teams to write codes for both your platform-specific apps. With cross-platform, you can reuse the same codes to run for Android as well as iOS.
And this popularity of cross-platform app development will continue to rise, owing to rising competition in the app world. Its rapid development, reusable codes, better product maintenance, and lower costs are the key factors driving several businesses, especially startups to opt for the cross-platform option.
Trend #3. Cutting Edge Technology To Change Its Face
One of the key trends that we have been witnessing in custom software development and will continue to balloon is the usage of cutting-edge technology.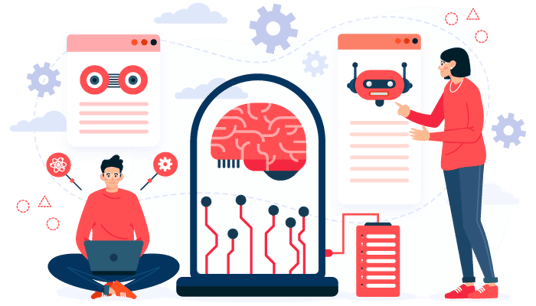 Be it the use of cryptocurrency, entry into the metaverse, or the usage of Artificial Intelligence, Machine Learning, blockchain technology, big data, or more, businesses want to deliver what the customer expects. And the customer expects nothing but the best and most advanced tech.
Deep Dive into AI & ML: Building intelligent software is not just a nice-to-have feature. It has become a necessity. Businesses aiming for custom software development would dive into the limitless possibilities that AI & ML have to offer.
Make Predictions Using Data: Data is, undoubtedly, the most crucial thing available to businesses in today's world. They would be looking more into gaining valuable insights from this data to predict consumer behavior and optimize the entire experience.
Securing Things With Blockchain: With different countries legalizing digital currencies, businesses will need to delve into cryptocurrencies as modes of payment. But not just for payment, businesses can also explore smart contracts into the custom software, build distributed apps, and more using blockchain.

Connecting the World with IoT: The next tech that has been transforming the face of custom software development is interconnected devices using the internet of things. IoT is connecting devices. By getting custom software development to have an app that collects, analyzes, deploys, and shares data, businesses can certainly tap on new streams of revenue generation.
These are some of the latest technologies that will dominate the realm of custom software development. But these are not all. There will be several other technologies that businesses can implement in their custom software.
Trend #4. Assessing Remote Work Implications
Remote work has been the leading way of working since the pandemic began. And as per the industry gurus, it isn't going anywhere, anytime soon. So, businesses would be looking forward to assessing their custom software requirements in terms of the remote work implications.
Businesses know that pre-COVID normalcy is a thing of the past. They cannot sit and wait for it to return. Remote environment, hybrid working are the new future of work and it's here today.
So, even with their custom software development, it is crucial that businesses align their custom software development approach with the remote work scenario in mind.
This would mean that businesses would need to keep an account that their custom software team would have remote workers, whether they build one in-house or go for an outsourced team. Remote work would be the norm.
Security and encryption would require major attention when getting the custom software built by a team of remote or hybrid workers. The workflows would also increasingly become agile and be cloud-based for a more secure and encrypted environment.
Trend #5. Cloud Become Ubiquitous
Courtesy of the forced remote working situation, migrating to the cloud infrastructure became the go-to for businesses. Every business looked at cloud infrastructure with a new light and knew that they needed to accelerate their cloud adoption. In fact, the demand for cloud services has increased so much that a Gartner study even forecasted that the end-user spend on public cloud services might exceed $480 billion by the end of 2022. And this spend is expected to exceed the overall IT spend by 45% by 2026.
The high mobility, scalability, resilience, speed, and near-infinite data storage of the cloud are certainly the key factors compelling businesses to switch to the cloud server for building their custom software. In fact, we might be able to see new distributed cloud models in the coming times owing to the growth in multi-cloud and edge environments. Cloud ubiquity is certainly becoming a reality.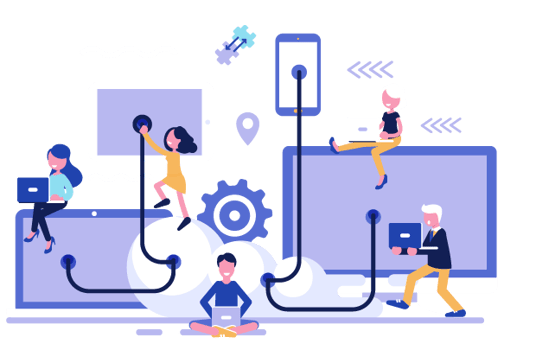 Businesses are moving to the cloud in their attempt to digitize their offering and modernize their environments. It also improves the system's reliability. Moreover, remote work or hybrid work environments could not be easier without the cloud.
More so, the cloud is also all set to align with today's pressing issue of sustainability. Whether it is a startup or an established enterprise, migrating the custom software of the carbon-intelligent cloud.
Wrapping Up
Businesses are increasingly adopting the custom approach of building their software. And we know the many reasons why. It gives them tailored solutions, provides flexibility & freedom to scale, smoothens the integration, and much more.
In this article, we discussed the different trends that will shape the custom software development industry in 2022. So, if you are also planning to take on this approach to build your internal or customer-facing software, make sure to follow those trends.
You can always rely on a technology partner to take care of your custom software requirements while ensuring your digital products match the required industry trend. You can outsource your custom software development or build a remote team that works for your project. Or you can even hire single developers or a few to plug gaps in your tech team building the custom software. Either way, the experience and expertise of an offshore custom software development company can do wonders for your project.
At Classic Informatics, we have been building all types of software and digital products for the past twenty years. Over the two decades, we have served businesses of all scales, spanning different industries. Our way of working is pretty simple. We analyze the business requirements, brainstorm around them, create a wireframe, and put together a self-organized team to get started with the project. Our engineers are tech nerds who love to stay updated about the latest tech advancements, studies, and technology forecasts.
Get in touch to discuss your software idea.